What Is Local Marketing? 
Local marketing is any tactic a business uses to get local customers to shop at their store or use their services.
When you think of local business marketing, you might imagine a billboard for a real estate agent or a bus stop bench with a lawyer's photo on it. 
But don't forget that local customers are online, too. 
For example, local marketing for businesses may include a Facebook ad offering coupons for hair care products at the salon downtown. Or the results that pop up when you Google the phrase "Italian restaurants near me."
Successful local marketing strategies can help you:
Reach more of your target audience
Build brand awareness in your local community
Win new customers living in (or visiting) your local area
Drive more foot traffic to your physical location (and digital traffic to your website)
Develop deeper relationships with customers to increase loyalty and retention
Here are 11 proven ways to win at marketing a local business—online and offline.
1. Set Up Your Google Business Profile (and Other Listings) 
Listing your business in relevant online directories keeps your business data consistent across the web. Which means you can be found more easily.
If your business data isn't consistent, search engines may lose trust in your business and not show it in search results.
By listing your business in these directories and updating your information, search engines like Google will count your business as legitimate and trustworthy. And you'll build trust with searchers.
Google Business Profile (formerly called Google My Business) is arguably the most important business directory because it controls how your business appears in Google Search and Google Maps.
Here's an example of a local business that has a Google Business Profile and appears in local search results:
It also allows you to display positive reviews from satisfied customers. Which can help influence potential customers as they research your business.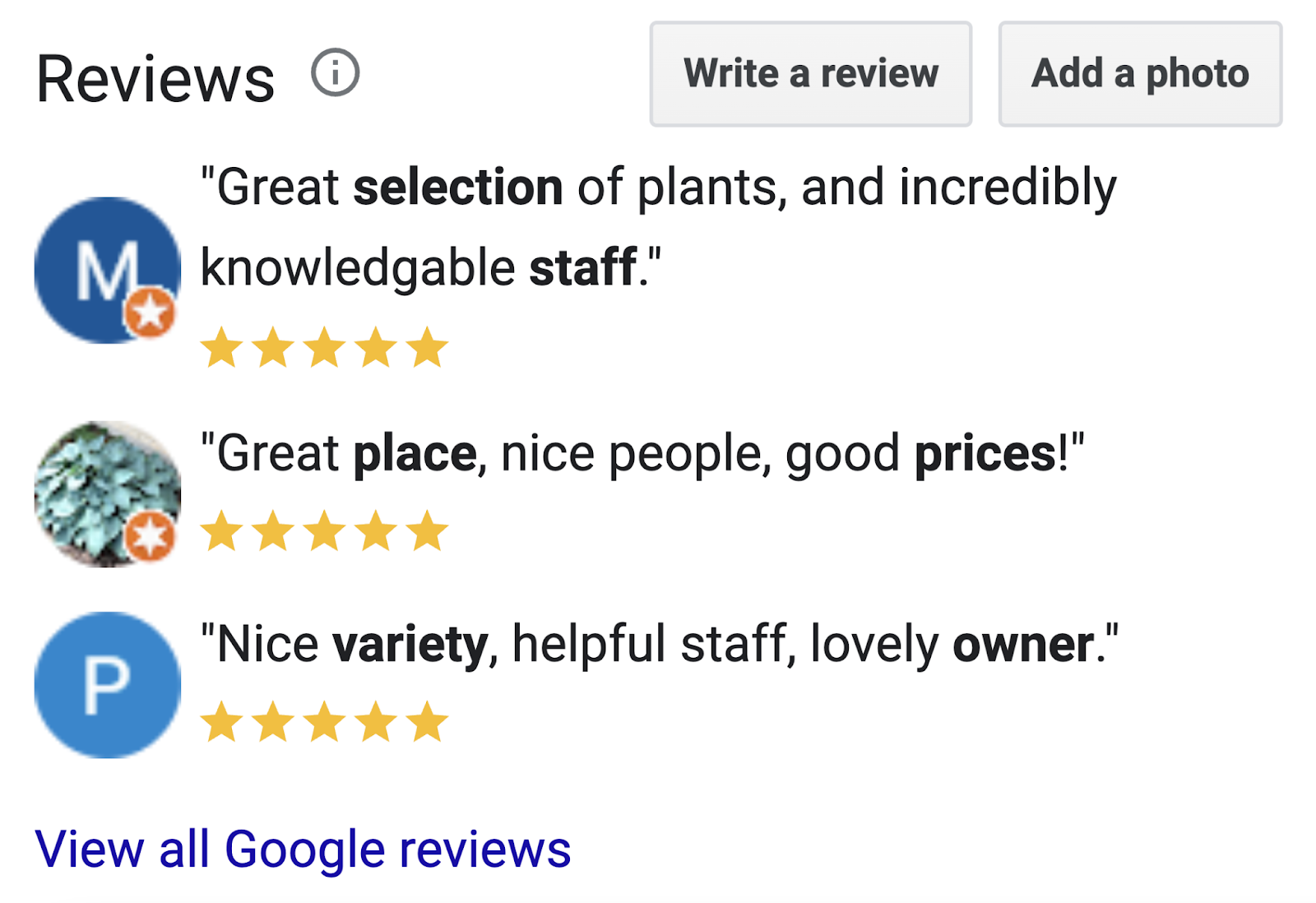 So your website isn't the only place you'll want to add your name, address, and phone number (NAP) data. 
You'll also want to add it to your Google Business Profile along with other important information like your operating hours. Be sure this information stays up-to-date and consistent wherever it appears on the web.
Here's how to set up your Google Business Profile.
Step 1: Go to the Google Business Profile Home Page and click the "Manage Now" button.
Step 2: Enter your business details. You'll enter your business name on the first page. You'll select your business type and category on the following pages, then enter your address.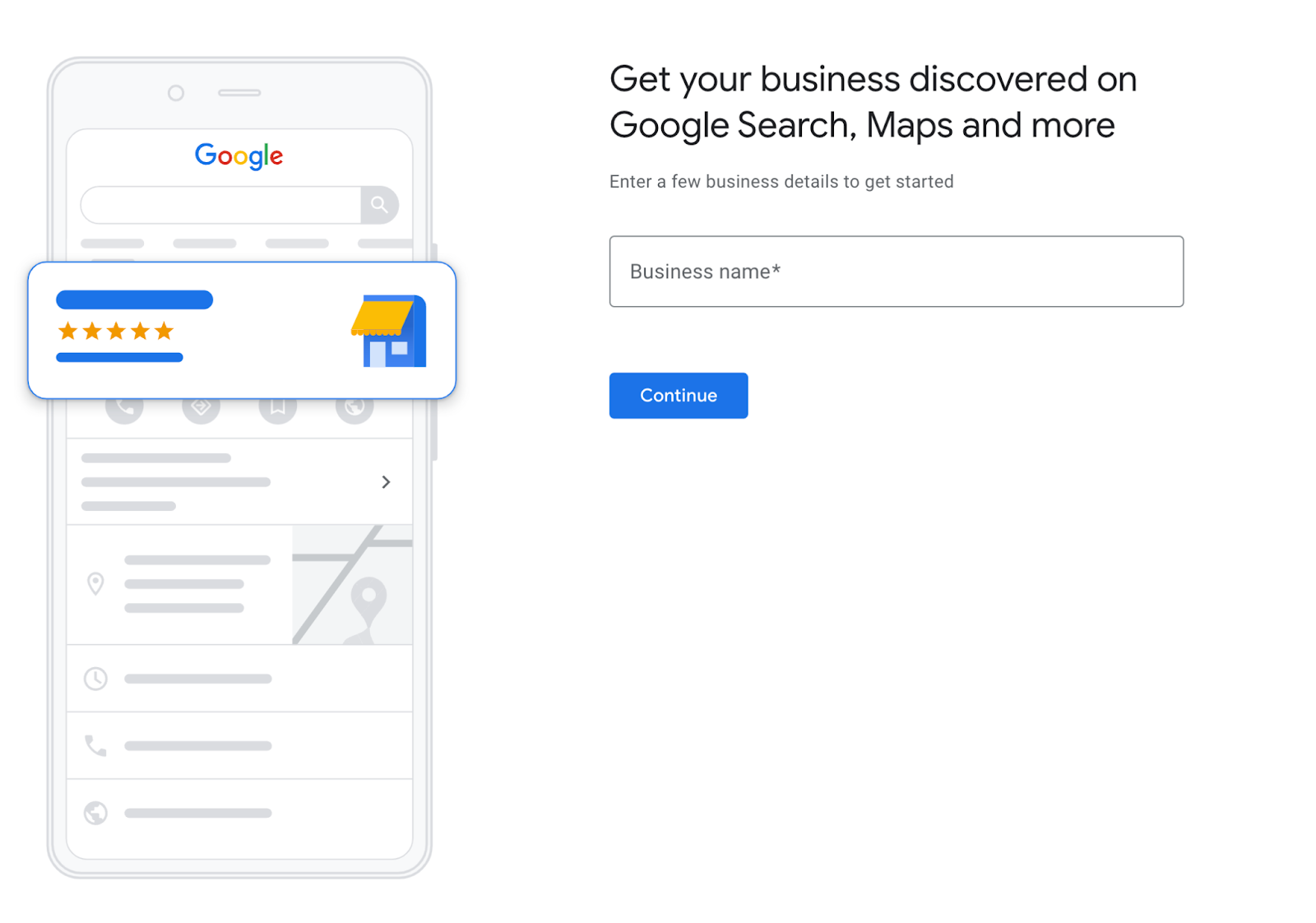 Step 3: Add your phone number and website.
Step 4: Put your business on Google Maps.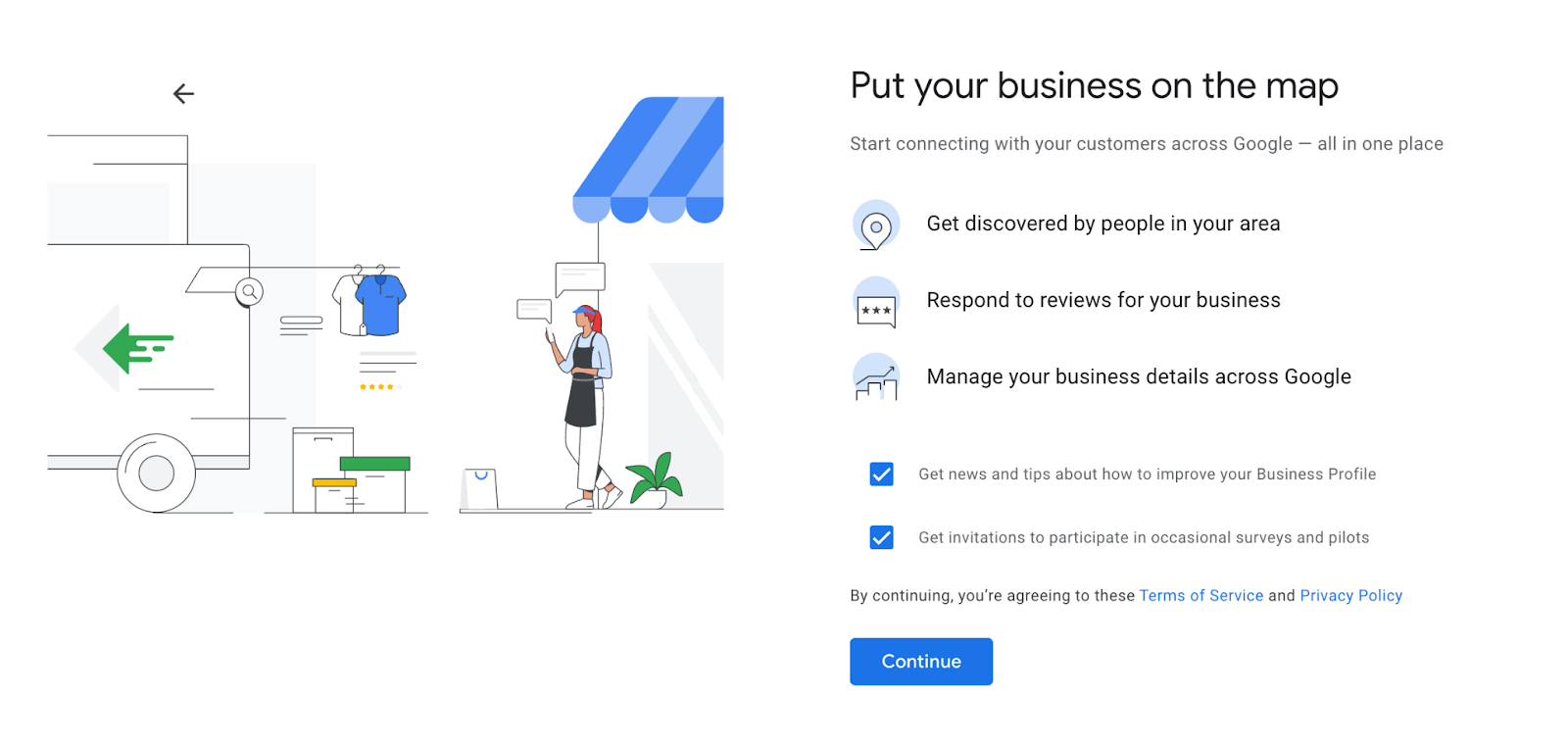 Step 5: Choose how you want to verify your business: phone, email, text, video call, or postcard.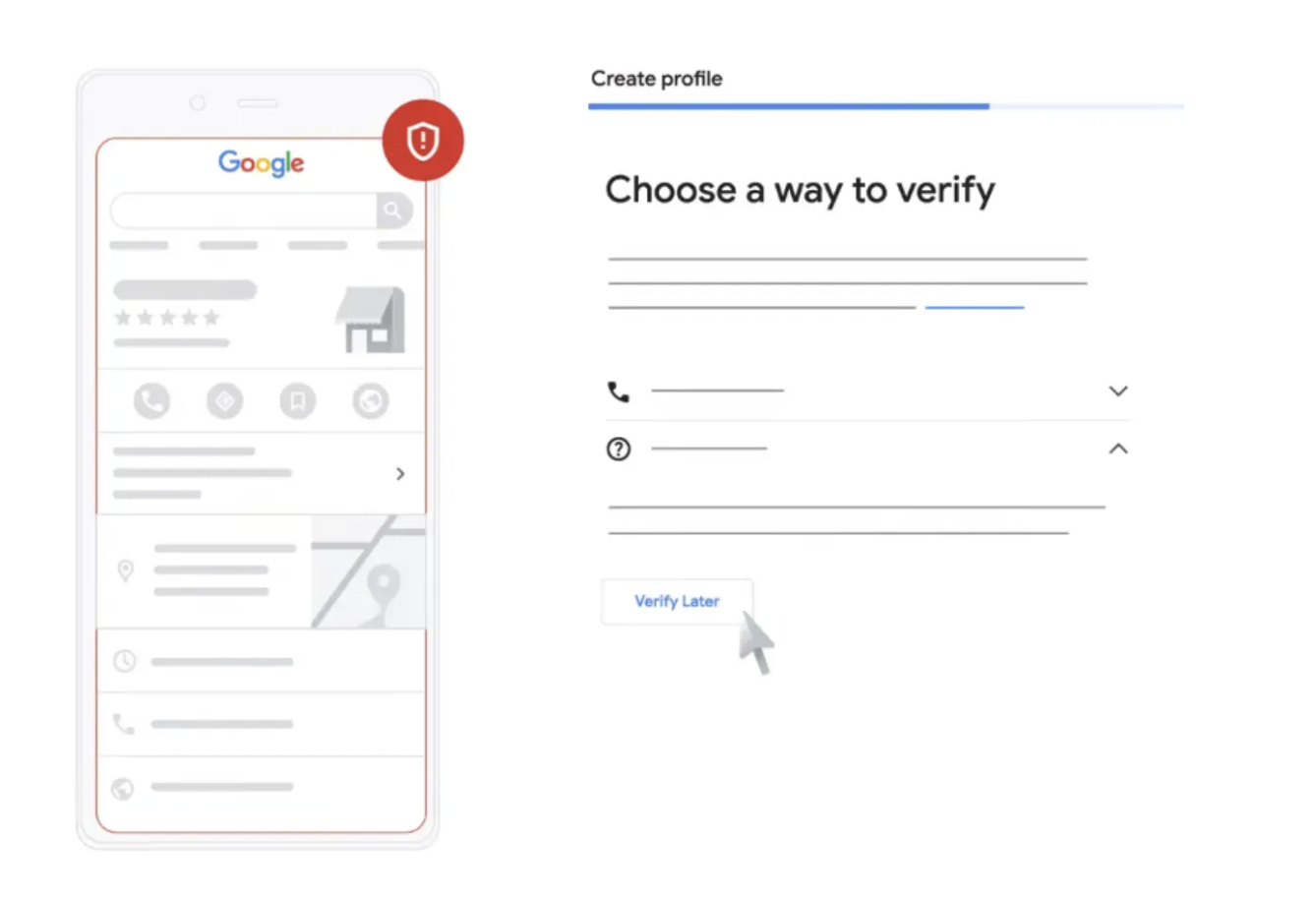 Once you're verified, it can take up to a few weeks for your information to show up across Google. But then you'll be able to update your information any time and begin connecting with your audience through your profile.
You'll also want to submit your business information to other online listings and online review sites for businesses (like Facebook, Yelp, or Apple Maps). 
You can update each listing manually, or use Semrush's Listing Management tool to simplify the process. 
The Listing Management tool lets you enter your basic information and automatically shares it with other listings.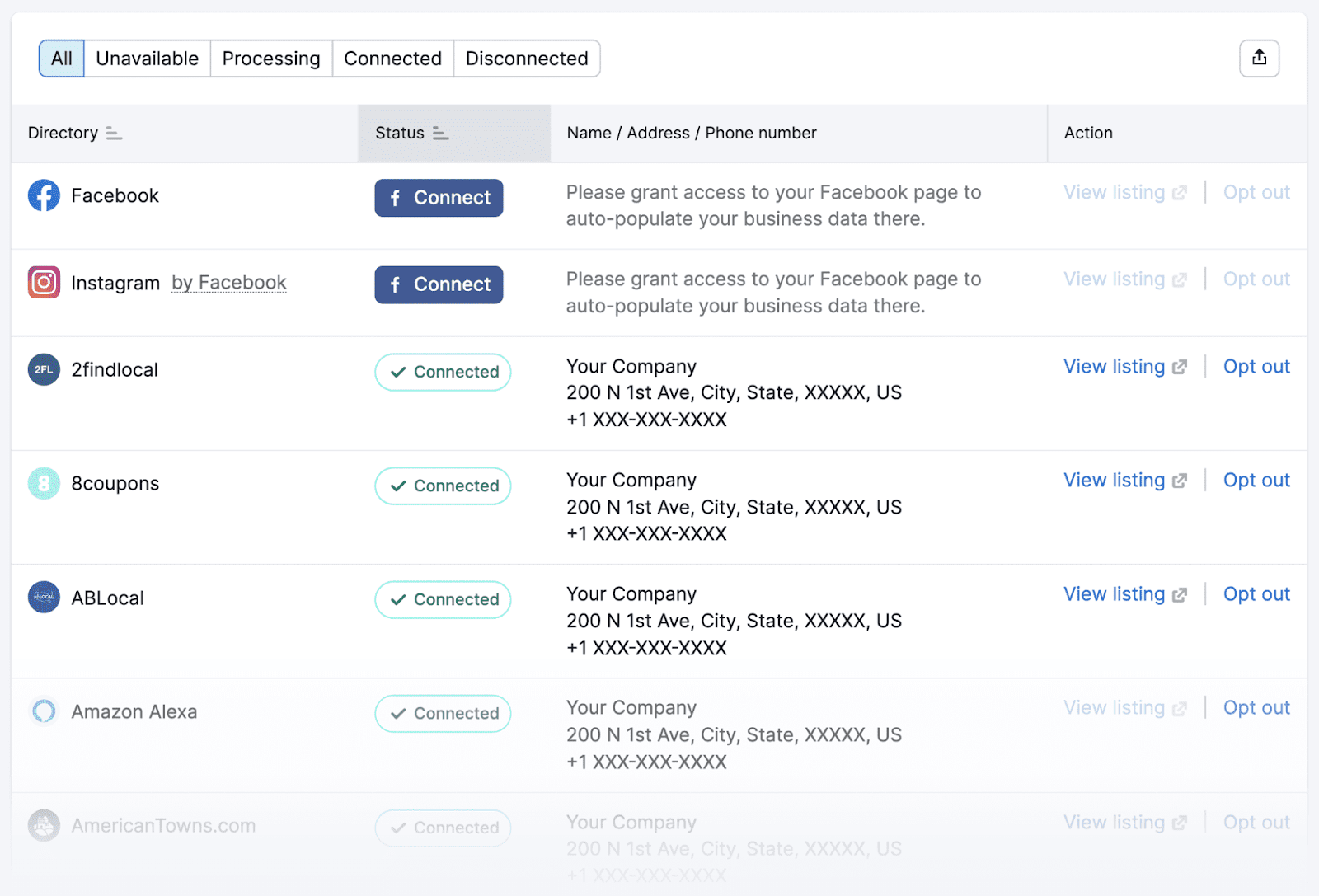 Further reading: Local Business Listings: Top 30 Business Directories and Google Maps Marketing Tactics to Drive Local Business
2. Make Your Website Mobile-Friendly
Mobile-friendly means that your site displays as well on a smartphone or tablet as it does on a desktop, and it's easy to read and navigate on all mobile devices. 
Google prioritizes mobile versions of websites for indexing and ranking purposes. So ensuring your site is mobile-friendly will help you rank better in local search results. And make you more helpful to people searching on their phone.
If you don't know if your site pages are mobile-friendly, here's a way to find out.
Go to Google's Mobile-Friendly Test tool. Type in your web page address and click the "Test URL" button. 
If your site is mobile-friendly, you'll see this message:
If your site isn't mobile-friendly, Google's test tool will show you which usability errors you need to fix. 
You can learn how to correct mobile usability problems in Google's Mobile Usability Report.
Note: If you use WordPress, Squarespace, or a similar web platform, you may have the option to choose a responsive web design template or theme that helps your site function on multiple devices.
3. Localize Your Website 
Make your website content relevant to your local customer base by adding location-specific phrases to your web pages. 
Google's autocomplete feature is a simple way to find local keywords for your site.
Autocomplete helps users find answers faster by predicting what they might ask. And since its predictions are based on popular search terms, as well as location, it's an ideal tool for performing local keyword research. 
Just go to Google and type in a phrase, or keyword, related to your industry. 
For instance, if you're a custom cabinet maker in middle Tennessee, you could search the term "custom cabinets."
Google would suggest several location-based keywords to help you reach your target demographic. 
In this example, "custom cabinets nashville" and "custom cabinets murfreesboro tn" are two suggestions.
So, mentioning on your website that you're located 20 minutes North of Murfreesboro and 35 minutes South of Nashville would help you appear in searches near those cities. 
Further reading: Local Keyword Research for SEO: What It Is and How to Do It
To further help Google match your business to search queries in your area, include relevant location info on your site. Add your business name, address, and phone number (NAP) and other contact information to your homepage, about page, and contact page. 
This also makes it easy for anyone searching your site to quickly see where you're located.
If you have multiple locations, include that information too. 
You can make separate landing pages for each of your business locations. Or you can display all your locations on your contact page like Chapman Law Group does here:
You can also include location(s) in your site's customer reviews and testimonials. 
Here's an example from the same law firm:

Once you've added your keywords and your NAP, you can use Semrush's Listing Management tool to see how well your website is ranking for your desired keywords in your area.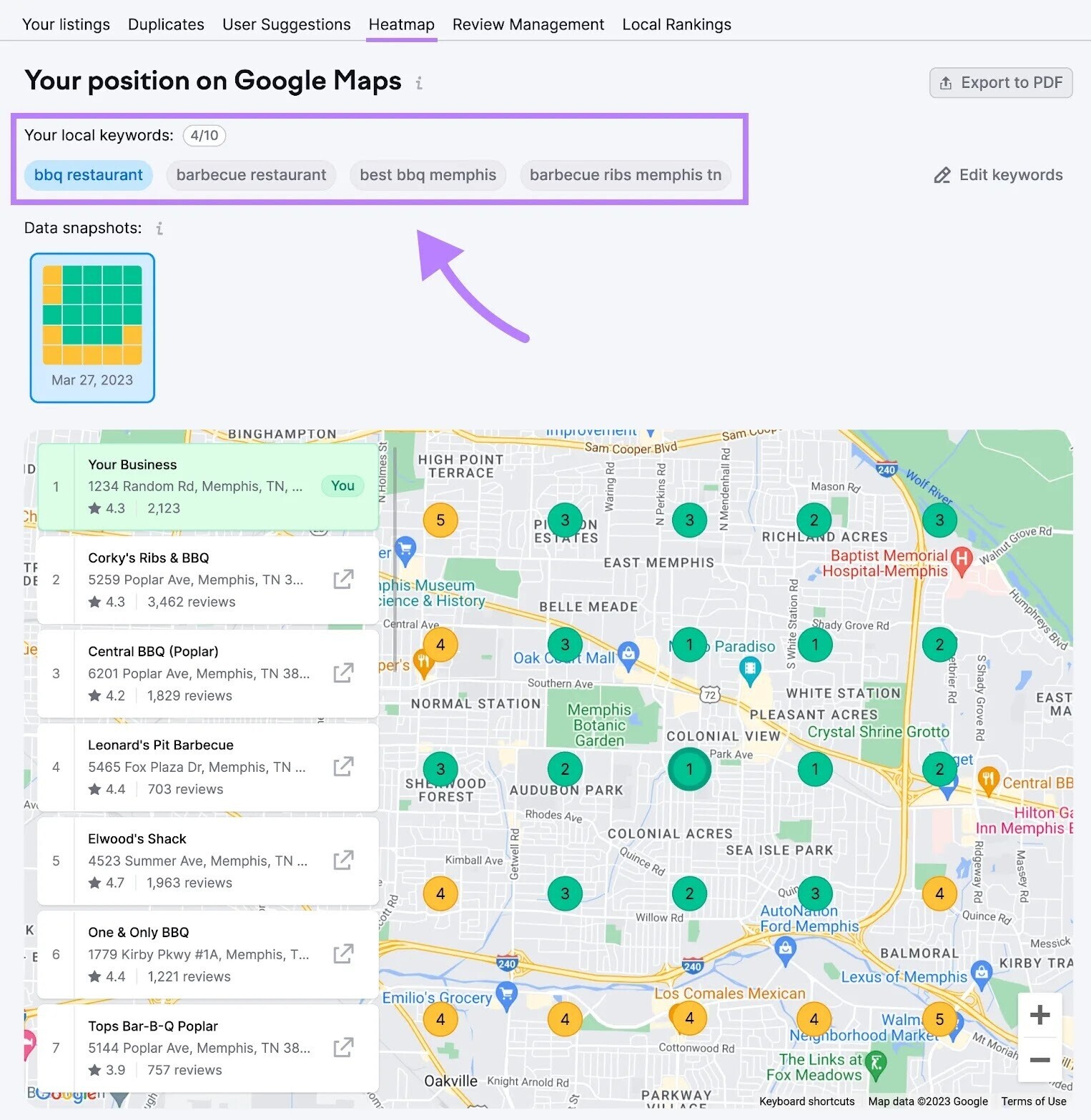 The tool also helps you see competitors that appear in local searches. Which can help you perform competitor research.
Staying in front of your local audience helps you develop a deeper connection with them. And since most consumers say email is their preferred method to get news and offers from businesses, email marketing is the perfect vehicle for keeping in touch.
Note: Remember to get your customer's permission before sending emails outside of business transactions such as a completed purchase or service. 
Email newsletters share valuable news, events, and stories to build trust and position your brand as an expert source of information. 
You can use your newsletter to educate your customers on subjects related to your services or products. Or, use it to answer frequently asked questions and explain ways to use your products. 
For example, if you own a store that sells cookware, you might share ideas about how to pick the best kitchen equipment. Or, you could share recipes along with cooking tips and tutorials.
You can also use a newsletter to share company updates, highlight your employees, and promote upcoming events.
Like this email from Strand Book Store sharing new releases for the week:
You can also give regular rewards to local customers who sign up for emails. Sending discounts and special offers to email subscribers encourages them to become loyal fans who promote your brand to others.
Send out birthday greetings with savings attached. Give holiday discounts. And surprise them with bonuses when they try something new.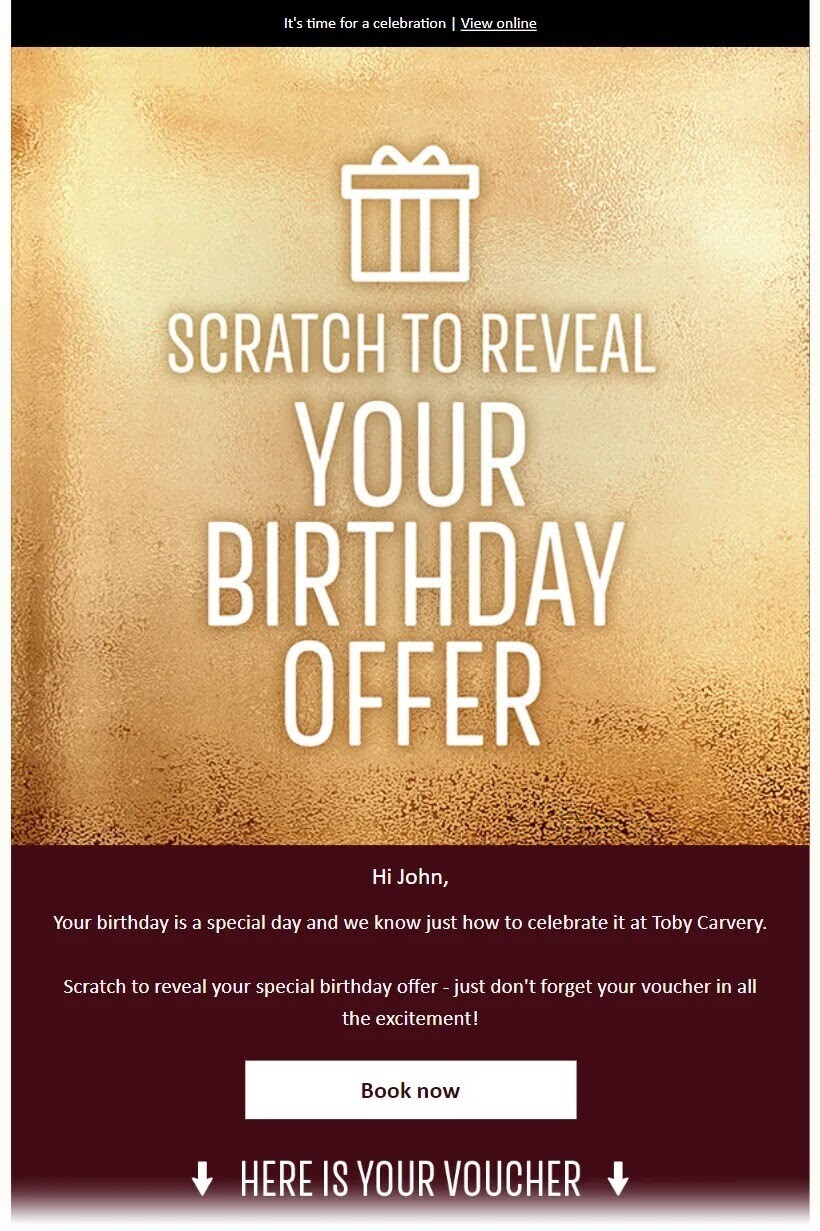 Announcing limited-time offers via social media can motivate customers to visit your location or have you come out for a service call. 
Share time-sensitive information about weekend sales events with your followers. And let them know when you're offering a new service, launching a new product, or hosting a unique event. 
Allow them to be the first to buy new products and services at a limited-time price.
And remember to include your store locations in your social media bio.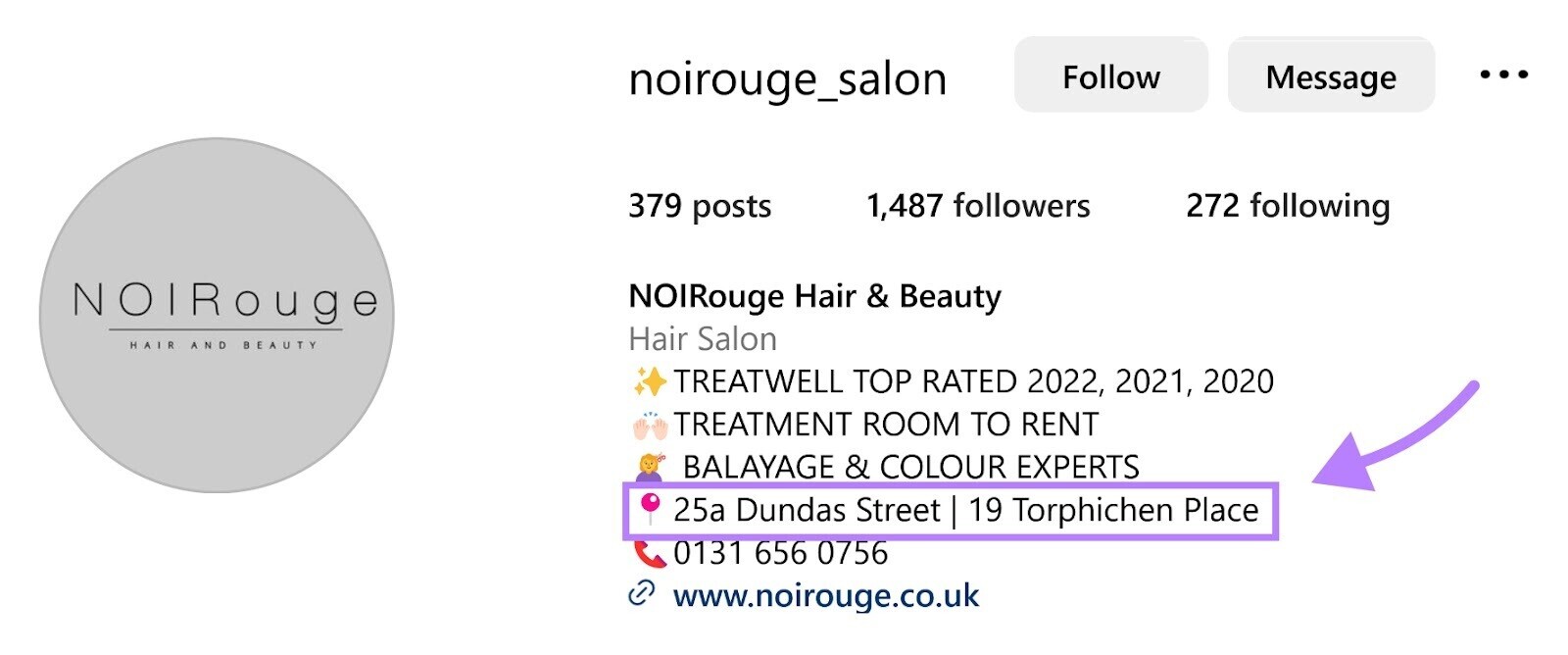 6. Localize Your Paid Ads 
If you're advanced in your digital marketing efforts, take your paid ads even further by including local keywords in your ad copy. Much like localizing your website, using location-specific words and phrases helps your ads attract your right-fit, local audience. 
So, take into account how your local audience searches when you create ads.
People will often narrow down a search by adding a city's name to their queries. So instead of just searching "implant dentist," they might type "implant dentist in New York."
You can capitalize on this by using local keywords in your paid ads to match these kinds of searches.
Like Herald Square Dental did in this ad: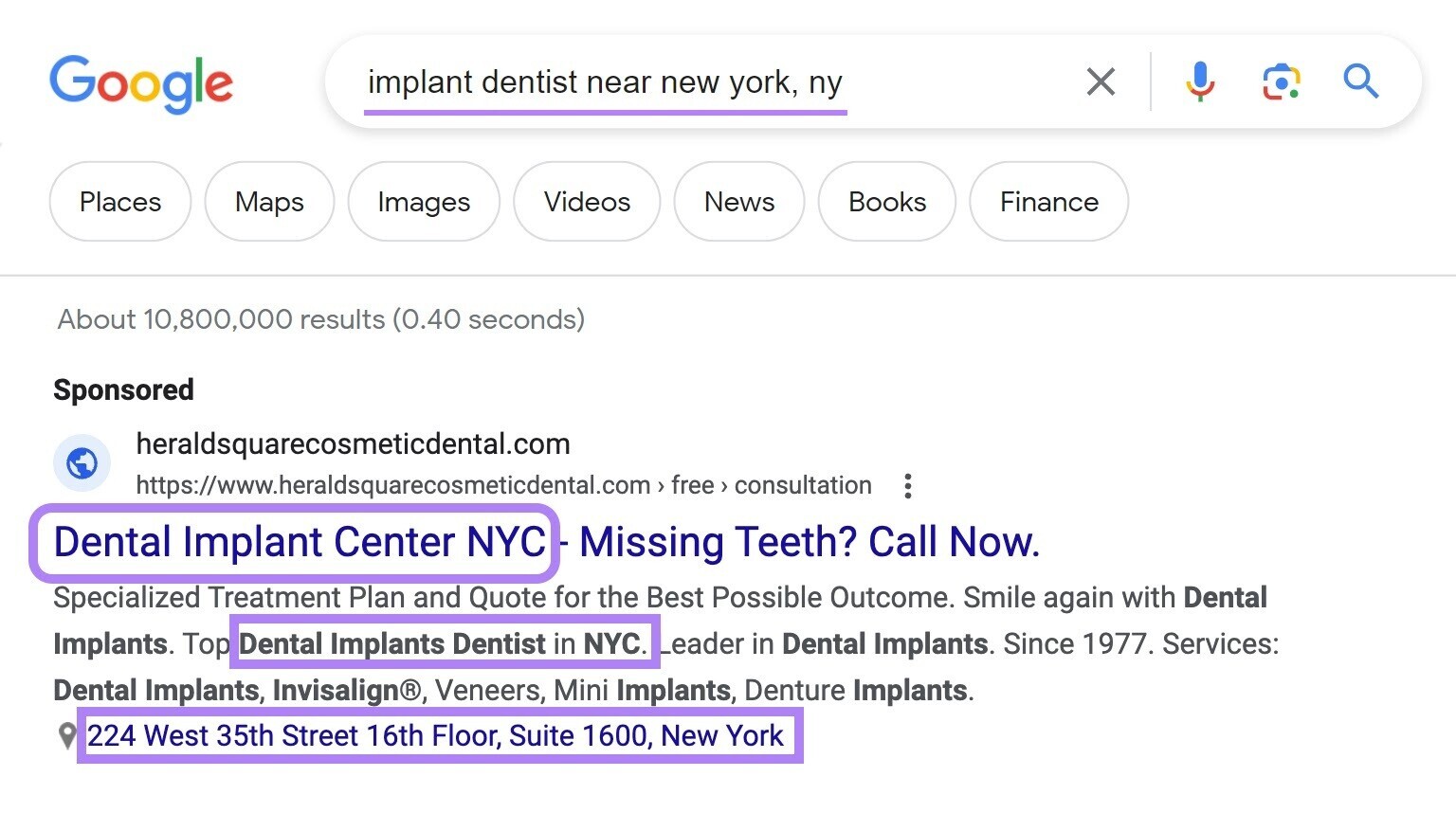 When people see their geographical location in your ad, they immediately know it's relevant to them. These people are highly-qualified leads and are more likely to click and convert.
To find local search terms for your ad copy, you can use Google's autocomplete feature, as described earlier. 
Or, you can dive deeper into local keyword research with Semrush's Keyword Magic Tool. 
It has a database of over 25 Billion keywords. It's the largest on the market. And it will suggest possible keyword variations based on your starting, or "seed," keywords and phrases. So you can find the best keyword opportunities in seconds.
To use Keyword Magic Tool, just type in a keyword, and hit the search button.

Then you'll see results with variations of your keyword. 
To narrow the results to localized search terms, select the "Include Keywords" filter. Then type in any relevant locations, and be sure to select the "Any Keywords" option.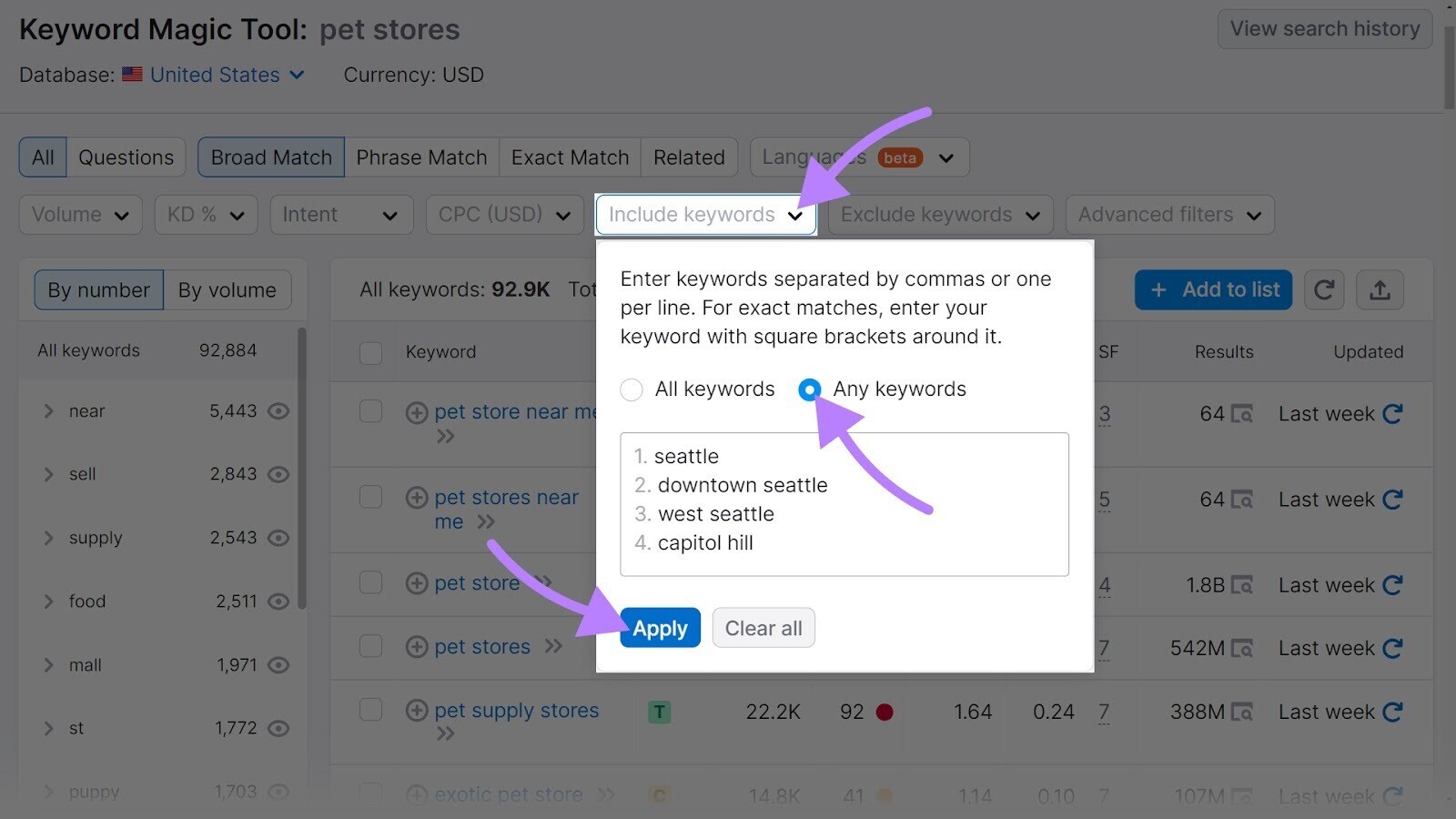 Save the most relevant words and phrases to use as part of your ad strategy.
And see local metrics for each keyword with the Keyword Overview tool.
Tip: Narrow who sees your paid ads by using geo-targeting in the Google Ads platform.
Contributing resources or services to a local organization in exchange for recognition is called sponsorship marketing.
Sponsorships can help you:
Create a positive image
Earn name recognition
Put your company values into action
Build brand awareness
Develop goodwill within your community
Take the opportunity to finance a local sports team or host a charitable fundraiser. 
Not only may you get attention offline, but you'll also win free online publicity. Because people and news outlets love sharing positivity on social media.
For example, Black Bear Diner uses sponsorships to get its name out to the local community.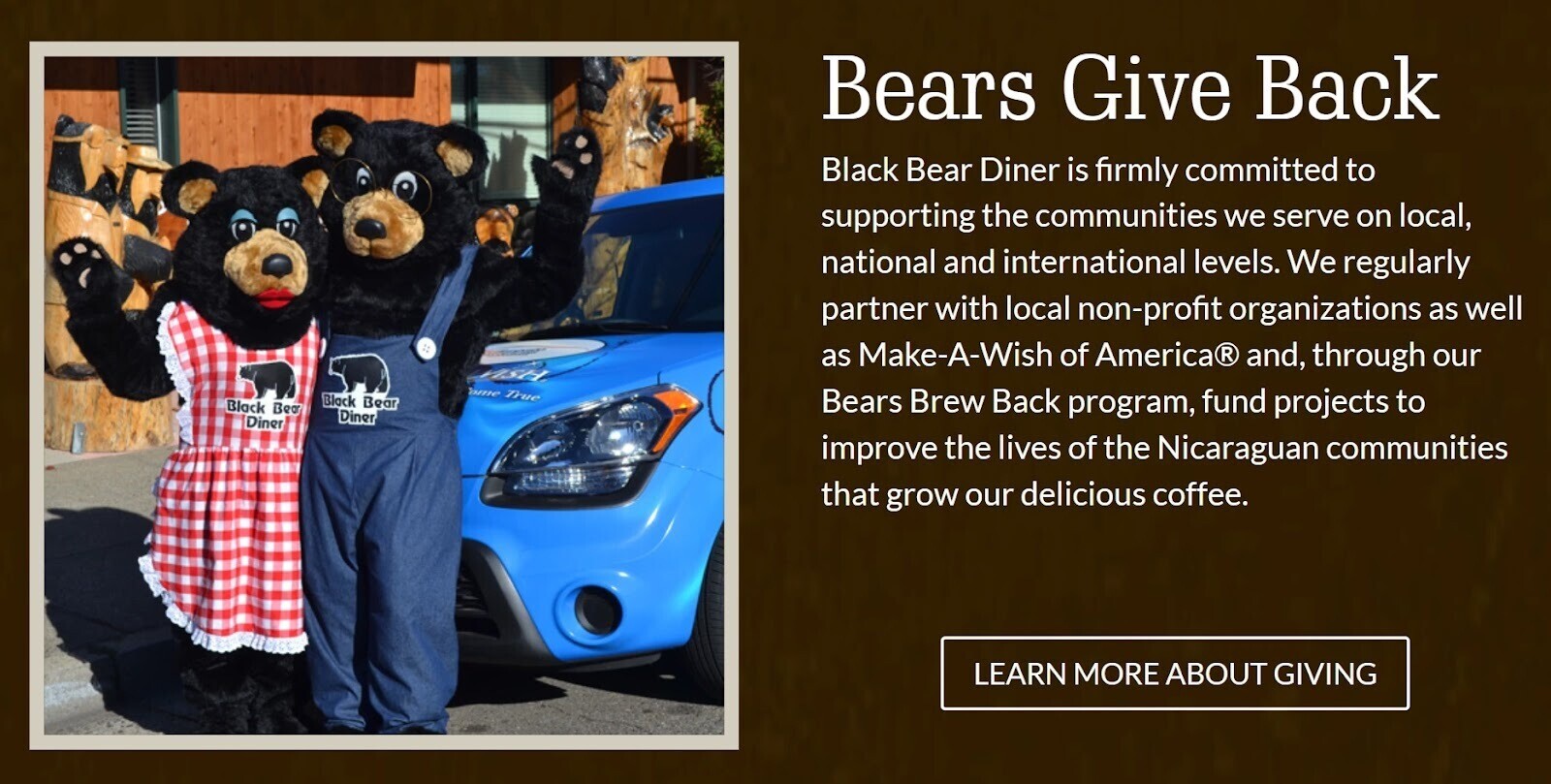 Not only do they sponsor local ball teams and support student athletes, but they also offer a Dine and Donate program.
The Dine and Donate program allows individuals and organizations to book fundraising events with the diner. Participants can dine in, carry out, or have meals delivered. And Black Bear Diner donates a percentage of every meal purchased to their chosen charity. 
Everyone who participates in a fundraiser gets to try the restaurant, which helps the diner win new customers. 
Plus, the people and organizations who fundraise with Black Bear Diner post about it on social media. So the company earns even more brand recognition.
Here are a few local marketing ideas for events and organizations you could sponsor:
Local charities
Community events
Local trade shows
Local media outlets 
Local sports teams
Local conferences
8. Get Involved in Local Events (or Start Your Own)
Local events are the perfect place to get to know your target customers on a deeper level. And to increase your business's visibility.
Most towns have special events that business owners can take part in. Here are just a few ideas:
Set up a booth at your county fair
Volunteer at local service club events 
Sponsor a float in your hometown parade
Or, host your own events in-house.
That's what Farmer's Storehouse, a local food co-op and flour mill, does.
This small-town co-op hosts in-house classes and events to showcase its selection of organic flours and farm-fresh veggies.
They host bi-monthly events, like beer and sourdough-making parties and couples' pasta-making classes.
These events get people in the store, build relationships, and sell products. Plus, they encourage word-of-mouth marketing, like this Instagram post: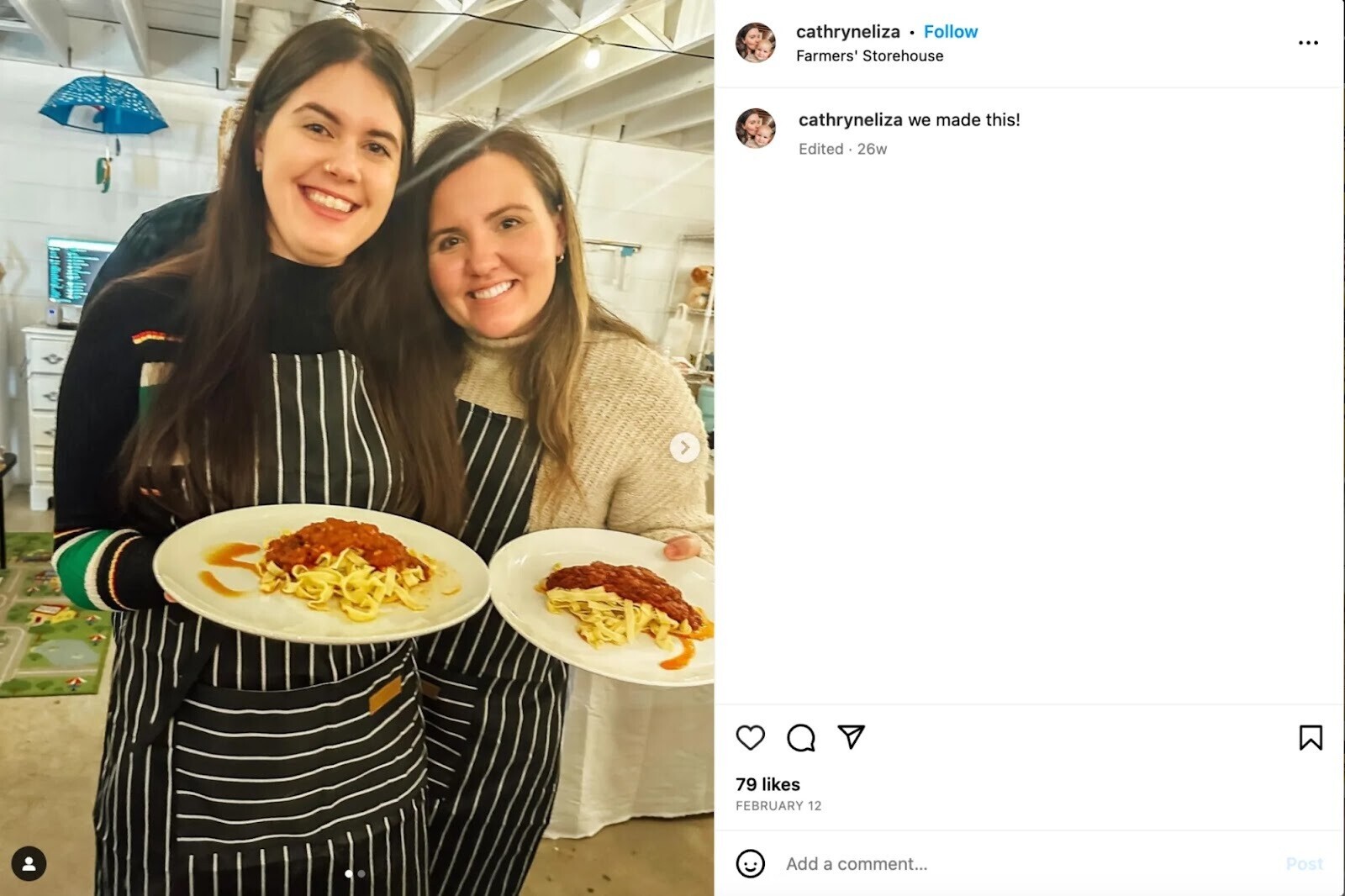 Local magazines, radio stations, newspapers, billboards are all viable ways to get in front of your local audience. 
But not all traditional media will be effective for all businesses. So, how do you choose?
The first step in picking any marketing channel is understanding your audience. 
Would they tune in to the local classic rock station? Read the local news online? If so, it would make sense to advertise there.
Success can be hard to track with traditional media. Adding digital strategies can make it easier to tell what's working. 
For example, you can use QR codes in your magazine ads. Or add a custom URL to a billboard, like this:
When prospects scan your QR codes or enter your URLs, they'll land on a page on your website. There, they'll learn more about your offer. And you'll be able to track how many page visits your ads are driving. 
Further reading: What Is Data-Driven Marketing and Why Is It Important?
10. Pop Up in Unexpected Places
If you're a retailer, setting up pop-up shops is an interactive way to introduce yourself and your products to new people in your community.
Using pop-up shops as a local marketing tool can help you:
Build new relationships with potential buyers
Test whether or not you should expand to another location
Promote new products or business ideas
A pop-up shop can be as simple as setting up a table in the park for a day. Or, it can be an elaborate 3-day affair that requires a large empty lot and skate ramps.
House of Vans' pop-up experience is an example of the latter.
The well-known shoe company sets up temporary skate parks in neighborhoods all over the world. Then they add skateboarding lessons and live concerts.
Vans uses these pop-up events to champion skateboarding culture, foster a love of the Vans brand, and introduce new product launches.
On a smaller scale, we can look to Uncle Studios as an example.
They transformed their online retail business into an in-person experience.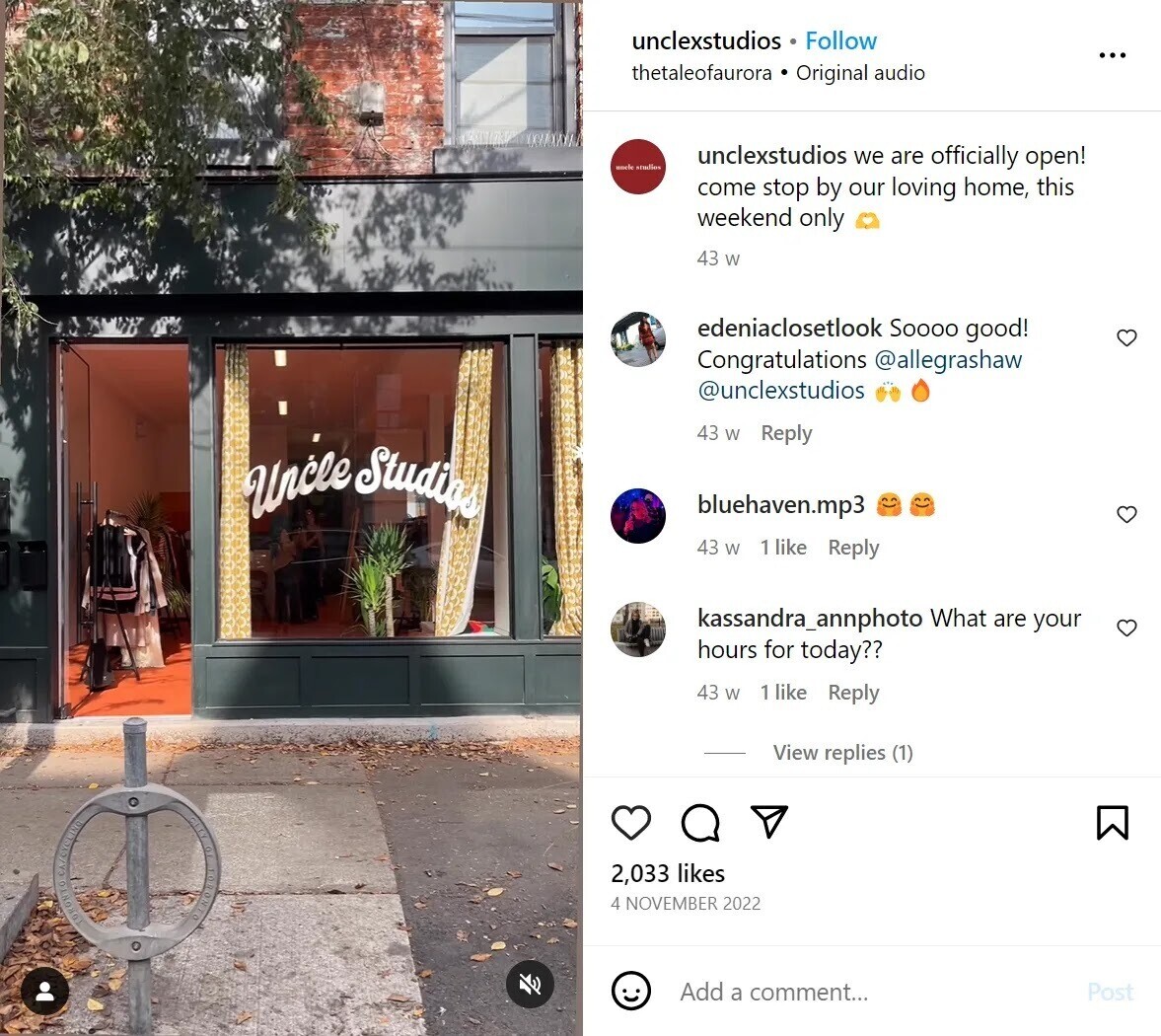 Which allowed fans of the brand to interact with the business owner and try on products in-store before making a purchase.
The result? Connecting with customers and seeing positive engagement on social media.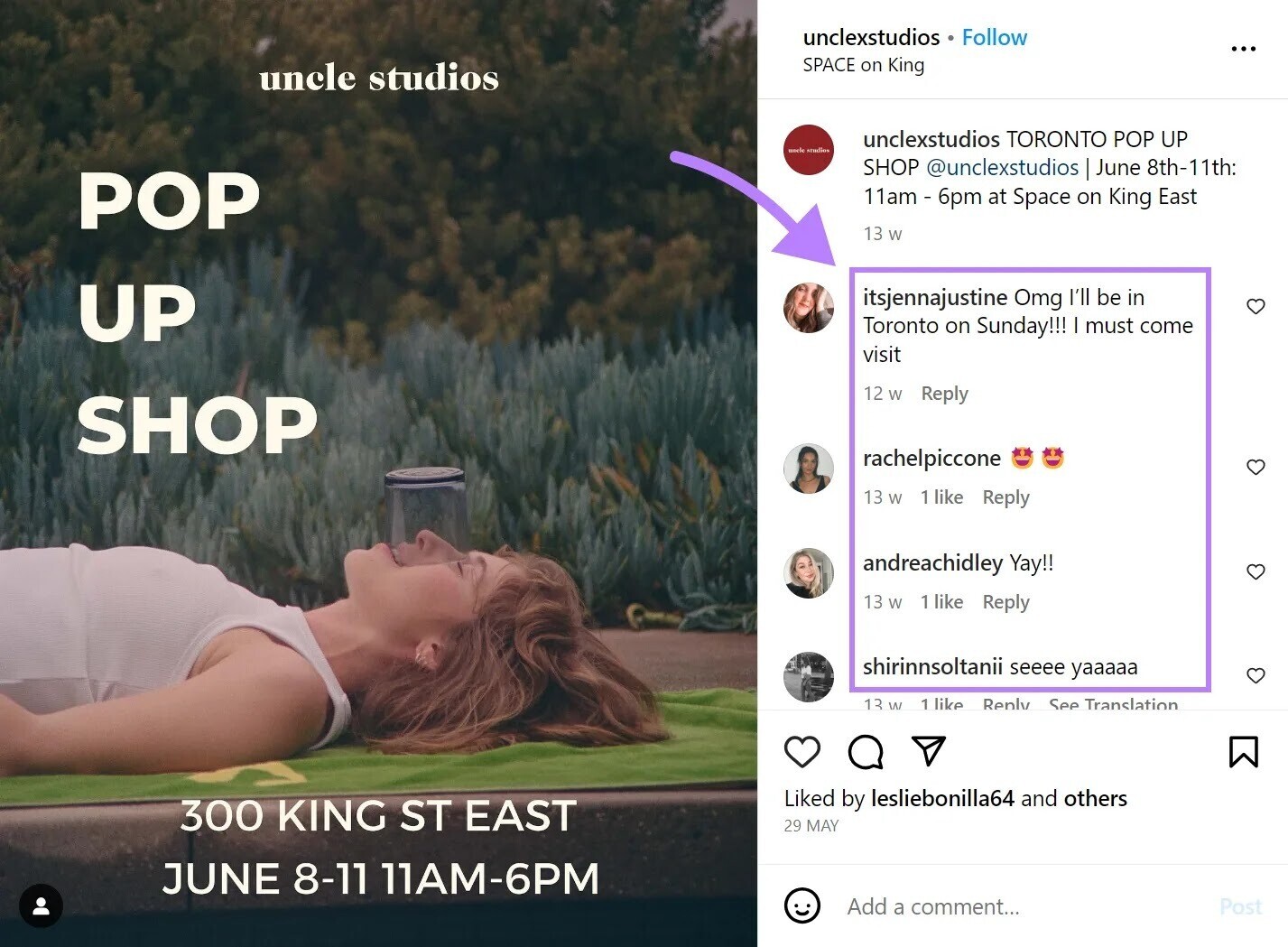 11. Pursue Co-Marketing Opportunities
Co-marketing is when two businesses partner to promote one another's products and services. Both parties benefit from reaching a larger audience, which helps grow brand awareness and attract new customers.
Lululemon uses co-marketing to build a fitness community around its brand. 
How?
By hosting in-store yoga classes—and incentivizing local yoga instructors to lead them.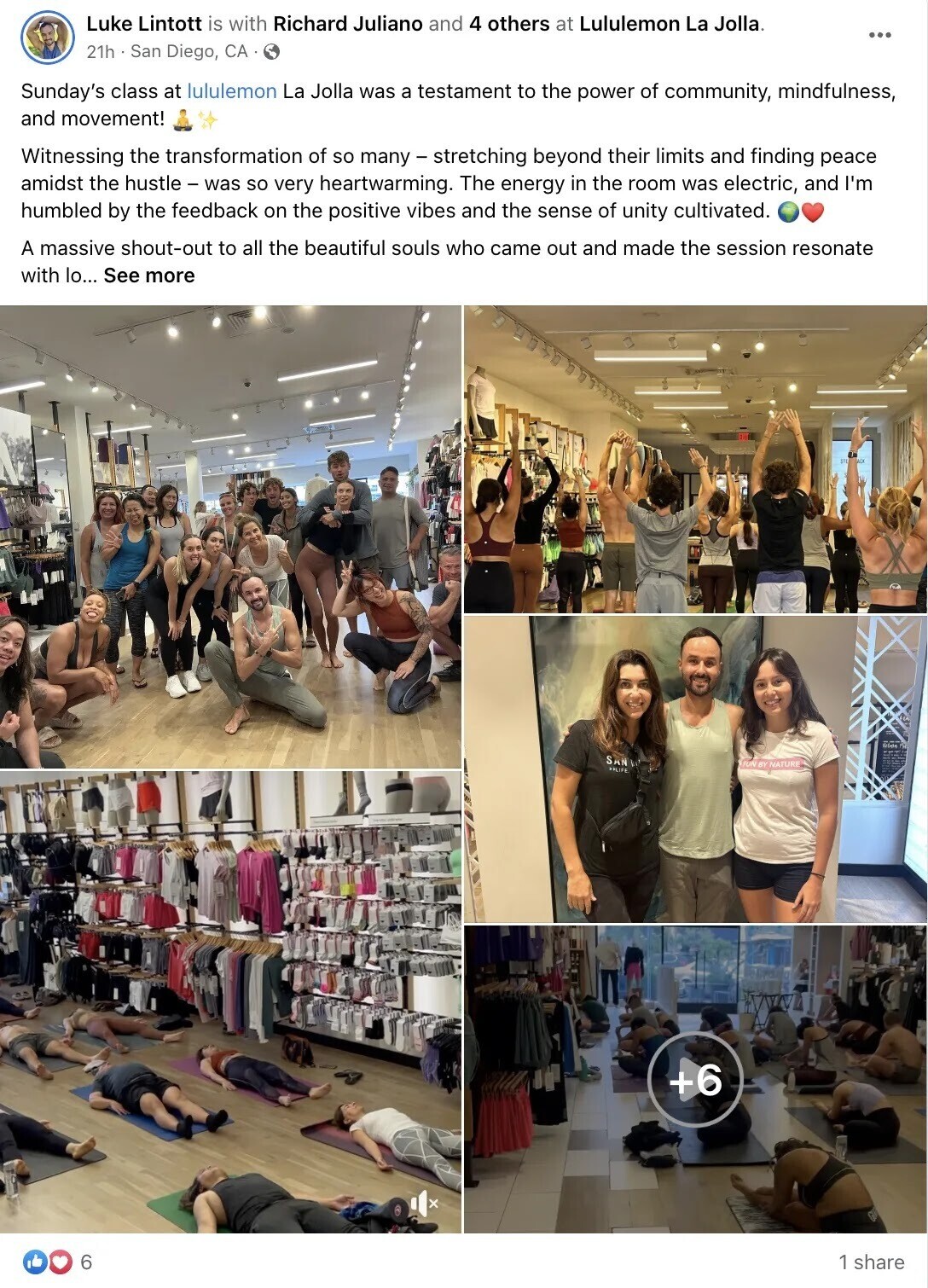 The instructors get to promote their own studios and classes to Lululemon's audience. And they're outfitted with plenty of free Lululemon swag to wear in their social media photos. So, Lululemon's brand gets plenty of publicity.
Here are a few ways you could collaborate with another local business to grow your brands in tandem:
Referrals: If you're a dog groomer, you could partner with a nearby doggy daycare to refer customers to one another.
Package deals: If you own a handmade soap company, you could partner with a candle company to create a soothing bath package. 
Add-on services: If you're a wedding photographer, you could partner with a popular venue to offer your services as an add-on. Couples would benefit from an all-in-one solution, the wedding venue would get an extra profit, and you would have consistent business.
Create an Effective Marketing Strategy to Guide Your Efforts 
Picking and choosing marketing tactics from this list will help your business grow. But marketing tactics are more successful when thoughtful marketing strategies guide them. 
Start with Semrush's Listing Management tool to see where your business stands.