Semrush studied a year of Amazon clickstream data (from December 2021 through November 2022) to investigate the customer funnel. The study focused on visits to Amazon.com using a browser, meaning it included two purchase methods: clicks to the Buy Now button, and the shopping cart.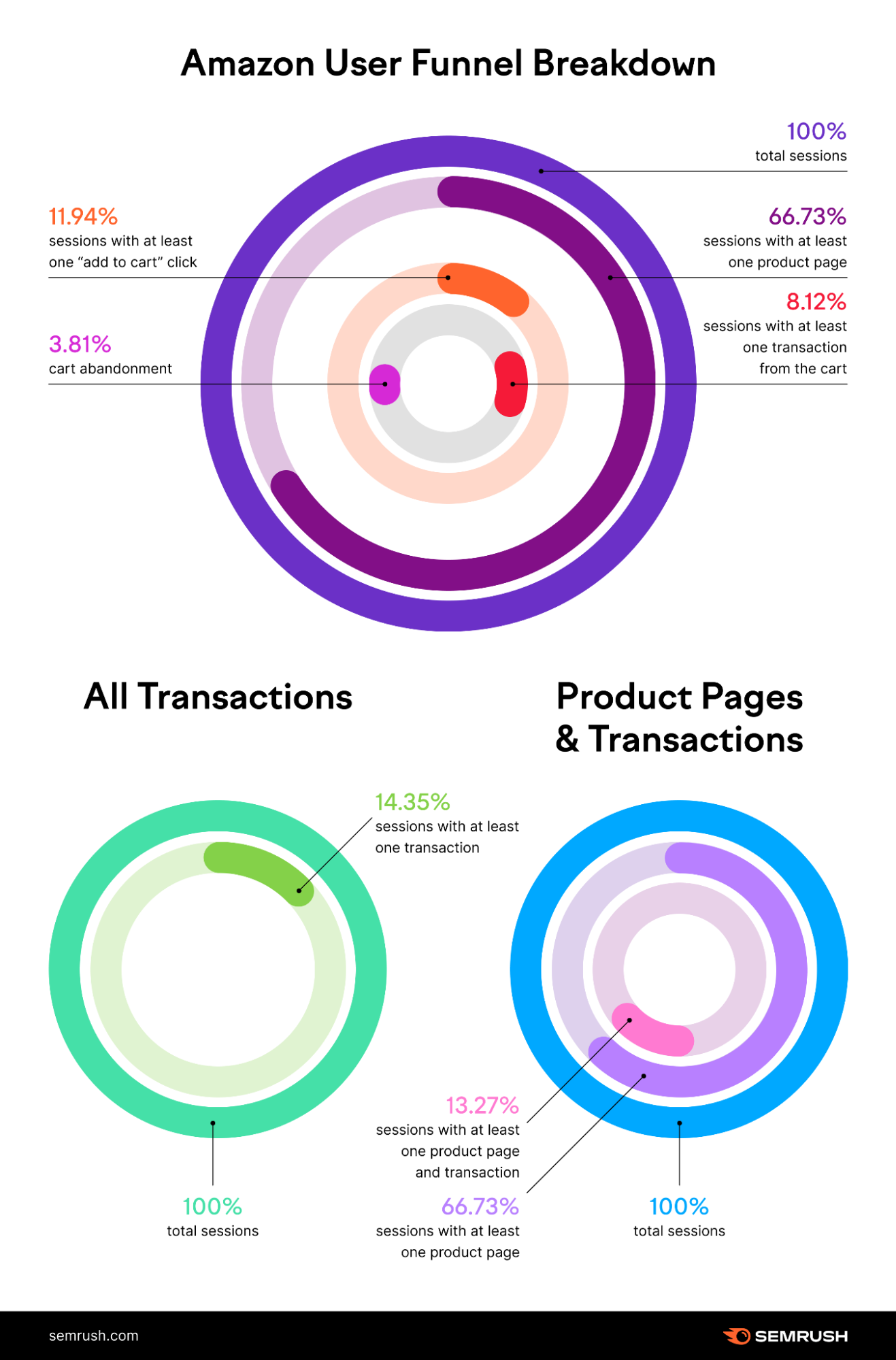 According to the study, 14.35% of all site visits result in a purchase.
While it's possible to convert without ever visiting a product page, it's unlikely. 92.4% of conversions occurred after a product page visit, even if they used the Buy Now button.
When we look only at transactions from the cart, here's how it breaks down. 
11.94% of all sessions include at least one add-to-cart click—meaning a strong majority never get to this point. But once users click Add to Cart, they have two options:
68.05% of carts result in a completed purchase (8.12% of sessions) 
31.95% of carts are abandoned (3.81% of sessions) 
For sellers, this means that, if you convince the customer to click that button, you've got a strong chance to convert.
The Path to Conversion: How Users Behave on Amazon.com
The average user makes three searches and visits six product pages before completing a purchase. For comparison, it only takes two searches and four product page visits for the average user to click "add to cart." 
Here's a more detailed breakdown of typical user behavior: 
When we looked at the number of sessions across the entire research period, a few notable trends emerged. 
Amazon sessions remain fairly steady throughout the year—with a few exceptions. 
Visits spiked on Prime Day in July, and during two holiday promotions: the Prime Early Access Sale in October, and Black Friday weekend in late November. There was also a notable drop at Christmas, once users had likely completed their holiday shopping.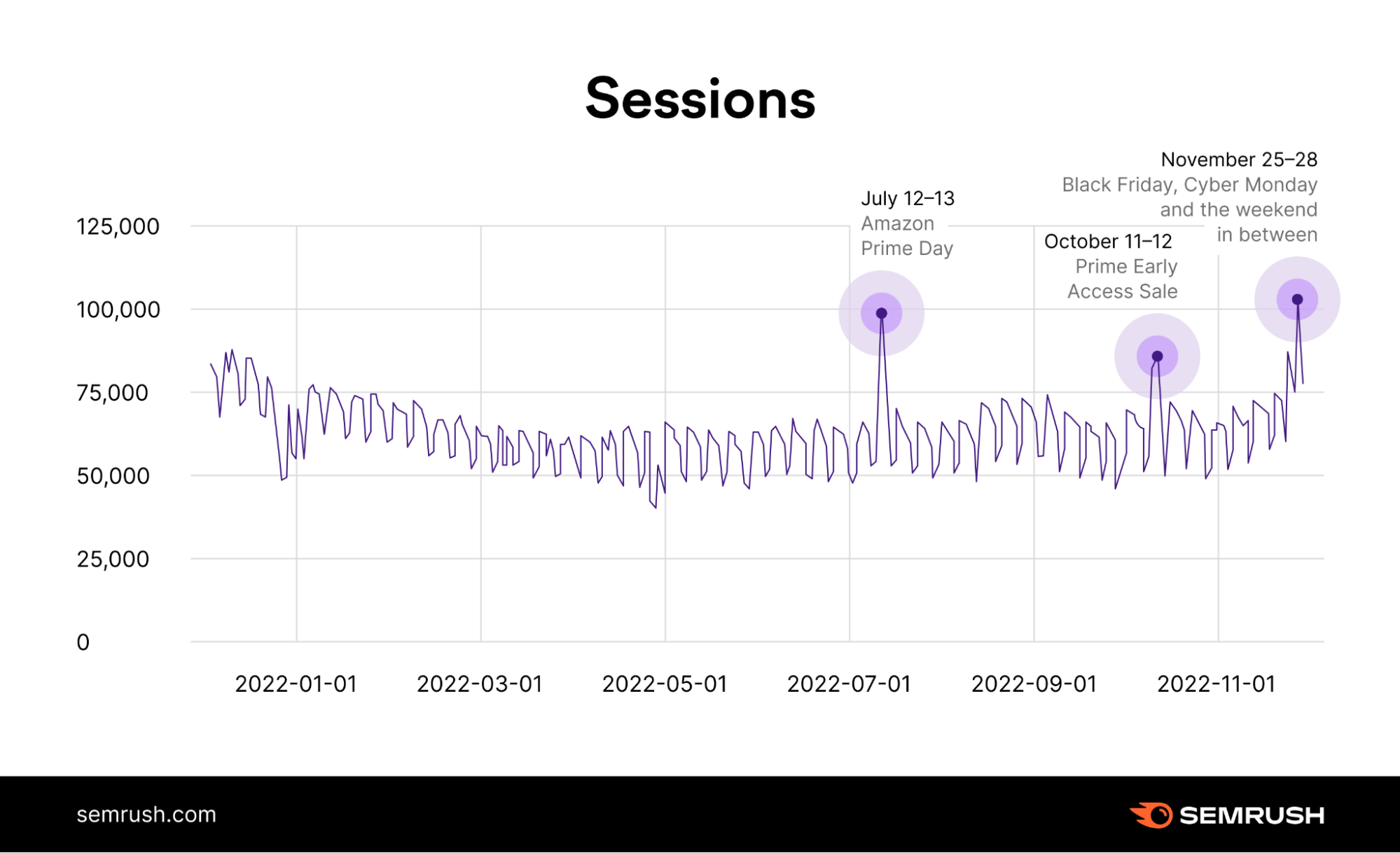 The highest-converting day was Prime Day on July 13, when a staggering one in six sessions resulted in a purchase.
Enticing Product Pages are the Key to Amazon Sales
It's no surprise that the majority of users convert only after visiting at least one product page—if not more. So if you want to boost your Amazon sales, you first need to ensure that your product pages are enticing and optimized for Amazon search.
For deeper insights to improve your rankings, you can use Search Insights for Amazon, which provides the competitive data you need to optimize your product pages effectively.
Find this and more in the Semrush App Center's Ecommerce app collection.