Growing and managing an SEO team is no easy feat! 
He answers our questions about how his team uses Semrush to improve website performance for health care facilities around the U.S.
How Is Your Team Structured, and What Do They Do?
At first the SEO team started with just me and an SEO specialist. Then I got promoted to Supervisor of SEO, and we added two SEO developers to our team.
In the early days, we were writing content and running small SEO campaigns; now, we have massively scaled our operations to best serve the UHS portfolio. 
We run all our digital marketing projects with Semrush. We started with three colleagues using Semrush, and now we are up to 11. It's extended from our SEO team to the web development team, the analytics team, and now the content team with our director of content and copywriters. And we hope next year we'll get more people using the platform as the team grows.
How Do You Use Semrush as a Team?
The biggest value is having one workflow that works for all of us. It's been really seamless and gets us all on the same page. Now we have a process for when a facility comes to us and says they have new competition and are kind of concerned. 
The first step for us is to ask internally, "What can we do with Semrush?" and then go from there. What does the facility's search authority look like? What are the keywords their competitors might be ranking for? What's the keyword gap that we can work with? And the biggest advantage is having us all in there and being on the same page, leveraging the same tools, and using the same source of data.
Now that we have the central data in one place, I don't spend as much time in Google Analytics anymore because the data is right there with Semrush integrations—all within one tool, not working out of three or four different tabs.
How Does Your Project Start?
Usually, a facility reaches out and asks us to help with visibility. Then we interview them and ask some key questions.
The facility might say that they are doing great, but they are concerned about the local competition. So we'll look at their Site Audit score to make sure it's good. We don't do content changes right away, because if it's working, why change it?
Semrush allows us to take different tiered approaches. If the technical SEO is broken, we start there. Then we might say, "It's missing metadata. I know you said business is going well, but maybe you could do a little bit better after addressing technical issues that Semrush identified."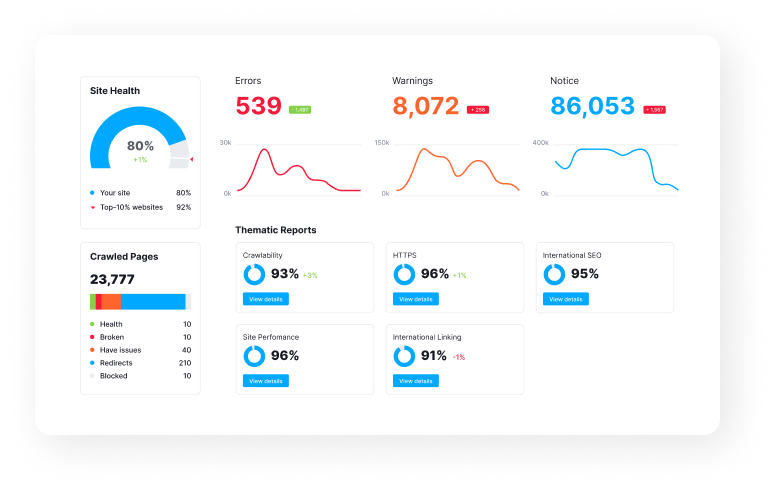 Then we focus on that upper tier, looking at their service line page. What does that look like? Where's the keyword gap? What are their competitors doing? How's their search authority? Do they have a blog? Let's perform some keyword analysis.
But it all starts with Site Audit, which has actually led us to completely redesigning some websites.
Believe it or not, a facility can say, "We don't like our website. It looks kind of clunky." My team checks it and the data tells us it's performing well. Or the facility might say, "Our website is perfect." But we'll look in Semrush and find they don't have many keywords coming in, the competitor analysis is all over the place, they're not ranking locally, and they're not doing that well on a national level. So we'll make the decision to redesign the entire site. 
We are accountable for the time and money spent on digital marketing efforts. And Semrush has really been helping us with that because first we get the data, and then we're able to react to it.
When Do Other Teams Come in?
The teams are all right there in Semrush, and they are able to make all the fixes. And they don't even need my help, since everyone is trained to use the tools. 
Going back to Site Audit, one of our SEO developers actually performs monthly audits for about 70 or 80 sites to make sure the metrics are accurate. Then they do whatever needs to be done, and follow up again the next month. That also cuts the reporting hours.
Our SEO team does keyword research and finds keyword gaps. Then we bring in the Topic Research tool and set up our copywriters with the SEO Writing Assistant add-on for Google docs.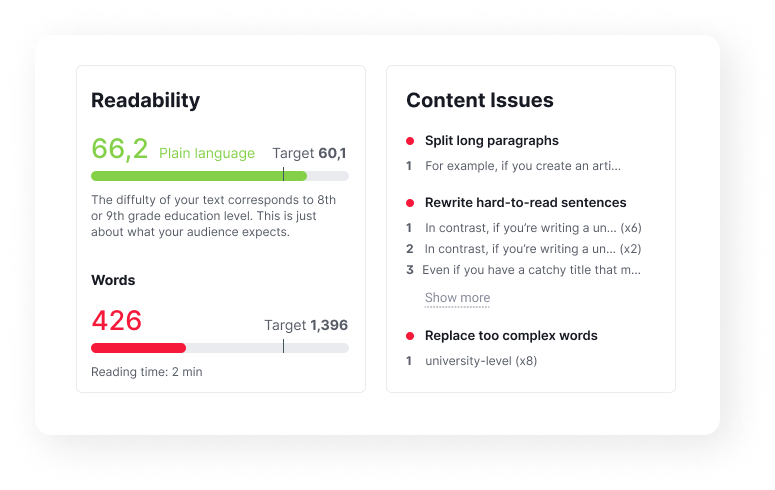 After the content is written, our copy editor checks it, and then the SEO team takes a final look. Part of that final look is the plagiarism check to make sure we're not plagiarizing content from other facilities.
A while back we had 10 physician websites across the country that all talked about the flu. You can only say so much about the flu, so the copy was pretty much the same on all 10 websites. Plagiarism Checker really helped us revamp that. It took us a while, but every single one of those sites now has individualized content.
How Do You Report to Your Clients? 
We usually go to the reporting phase within six months. This is where we get the biggest time saver with Semrush's automated reports. It takes some time to set them up, but I've learned how to modify and clone reports to make the process go quickly, allowing me to push out 70 to 80 reports on the first of each month.
I don't need to collect the data from multiple sources, and I don't need to export anything. The fact that everything I need is right within a project saves so much time.
We're engaging with our clients with automated custom reports that come directly from Semrush. A cool feature of the reports is that now you can add your email, so if there are any questions, they can reply back and we have a conversation right away.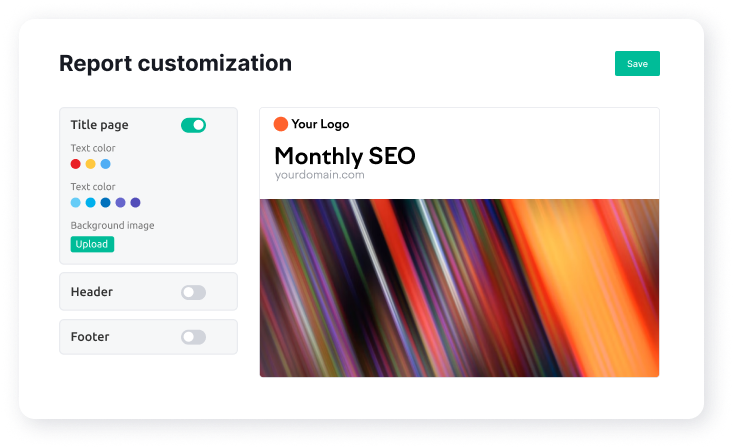 Adding Multiple Users to Your Account
Ready to improve workflow for better results across your business? Semrush makes it easy to add more team members to your account. Just visit the User Management section of your profile. For more details, check out our Knowledge Base article on adding more team members.