As long as search engine technology evolves, so will SEO. 
While Google's methods remain secretive, you need to keep up with the latest research to stay ahead of your competitors.
In this article, we'll share 106 of the most up-to-date, verified SEO statistics. 
You can use them to dictate your strategy and enhance your content marketing efforts.
Key Takeaways
High-quality content remains a crucial strategy for organic search and link-building. Video and technology (like phones and smart speakers) are increasingly impacting the way we search and shop.
The information below dives deeper into SEO statistics. Here are the top takeaways from each section: 
Let's dive into the details.
Google Search Engine Usage Statistics
Google is the most visited website in the world. 
So let's look at some statistics that show how searchers are using it:
Backlink Statistics
Link building is a significant part of any SEO strategy. 
And the number of referring domains (the sites that provide the backlinks) is one of Google's most important ranking factors.
Here are some of the latest statistics surrounding backlinks:
Ranking, First Page SERP, and Click-Through Statistics
The more people see and click your content in Google Search results, the more organic traffic you'll get. 
These SEO stats compare the first page in the search engine results pages (SERPs) to click-through rates (CTR):
Keyword Statistics
Keyword research is the basis of all high-quality content marketing. 
Here's how to use it efficiently to impact rankings: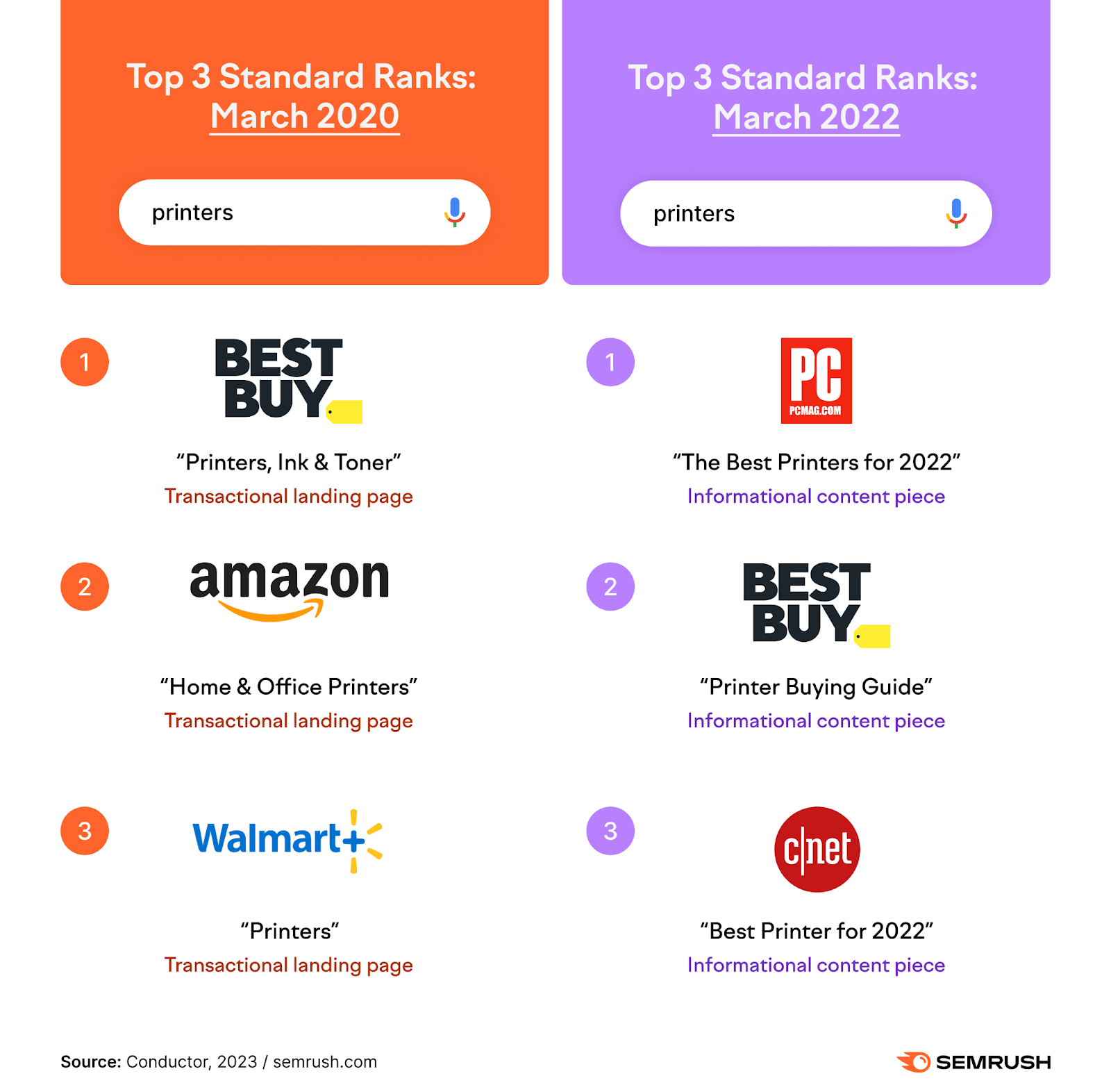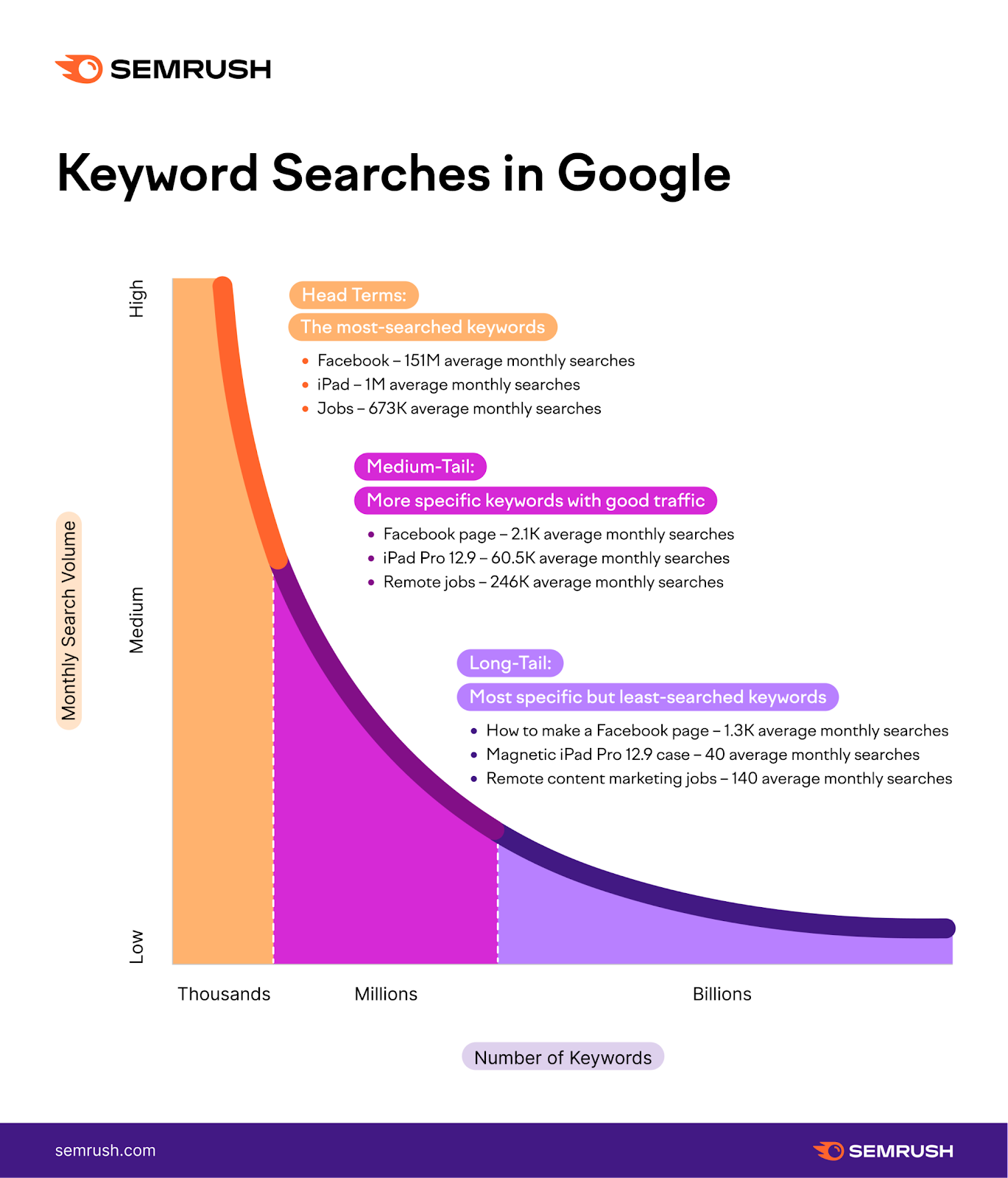 Mobile Search Statistics
Google uses your site's mobile version for indexing and ranking. This "mobile-first indexing" is why marketers must develop mobile SEO strategies.
A poor mobile user experience can lead to high bounce rates. And both negatively impact SEO.
Here's why mobile search is so crucial: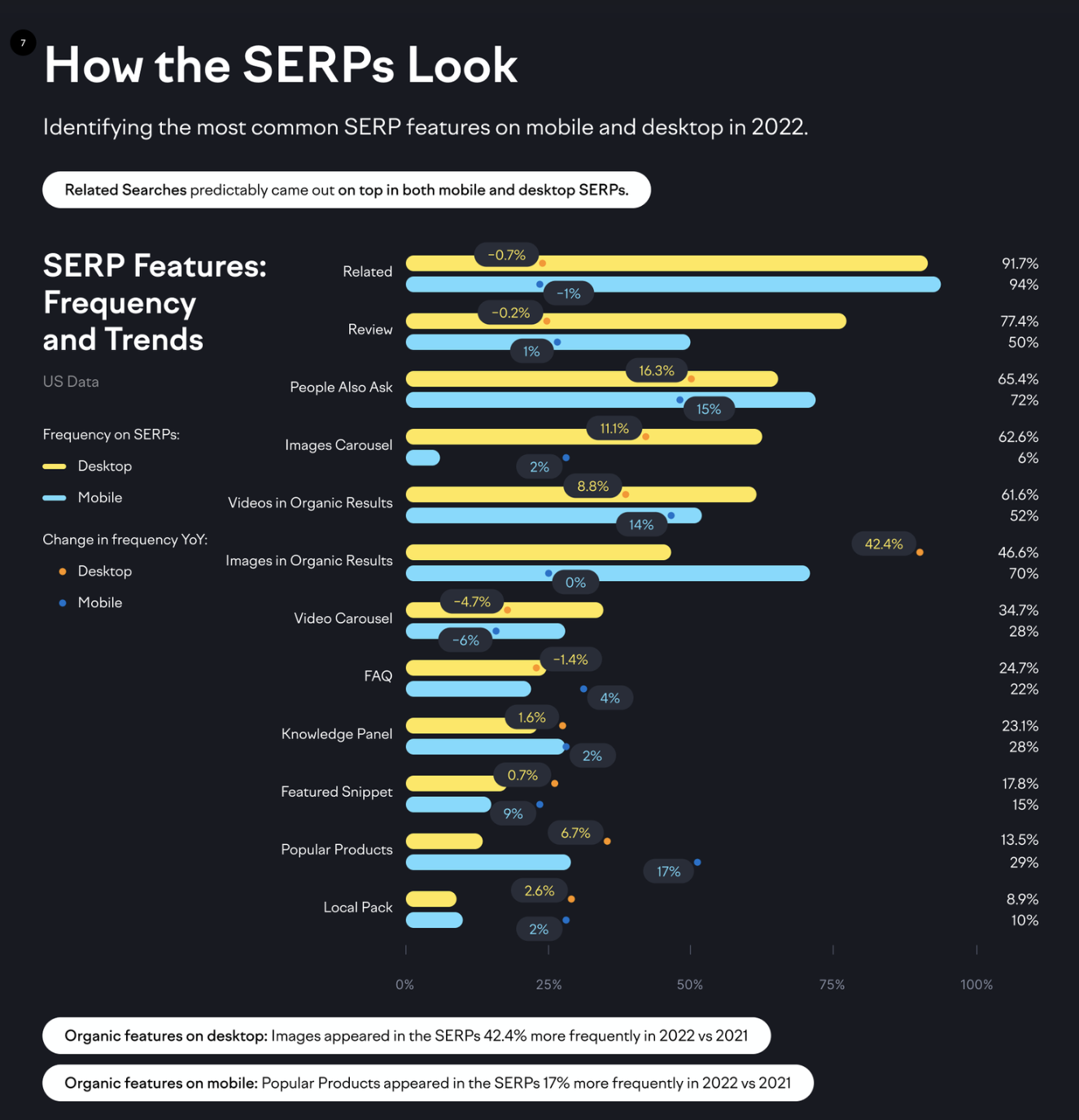 Voice Search Statistics
Voice SEO is a marketing strategy that involves optimizing your content and listings for voice search. 
That way, you're more likely to appear as a top-ranking page when users ask Alexa or Google Nest (previously Google Home) a question.
Here's how the sector is growing:
Video SEO Statistics
Video SEO is the process of optimizing your video content for higher rankings and extra visibility. That includes your website, social media platforms, and YouTube.
Here's how this branch of SEO is growing: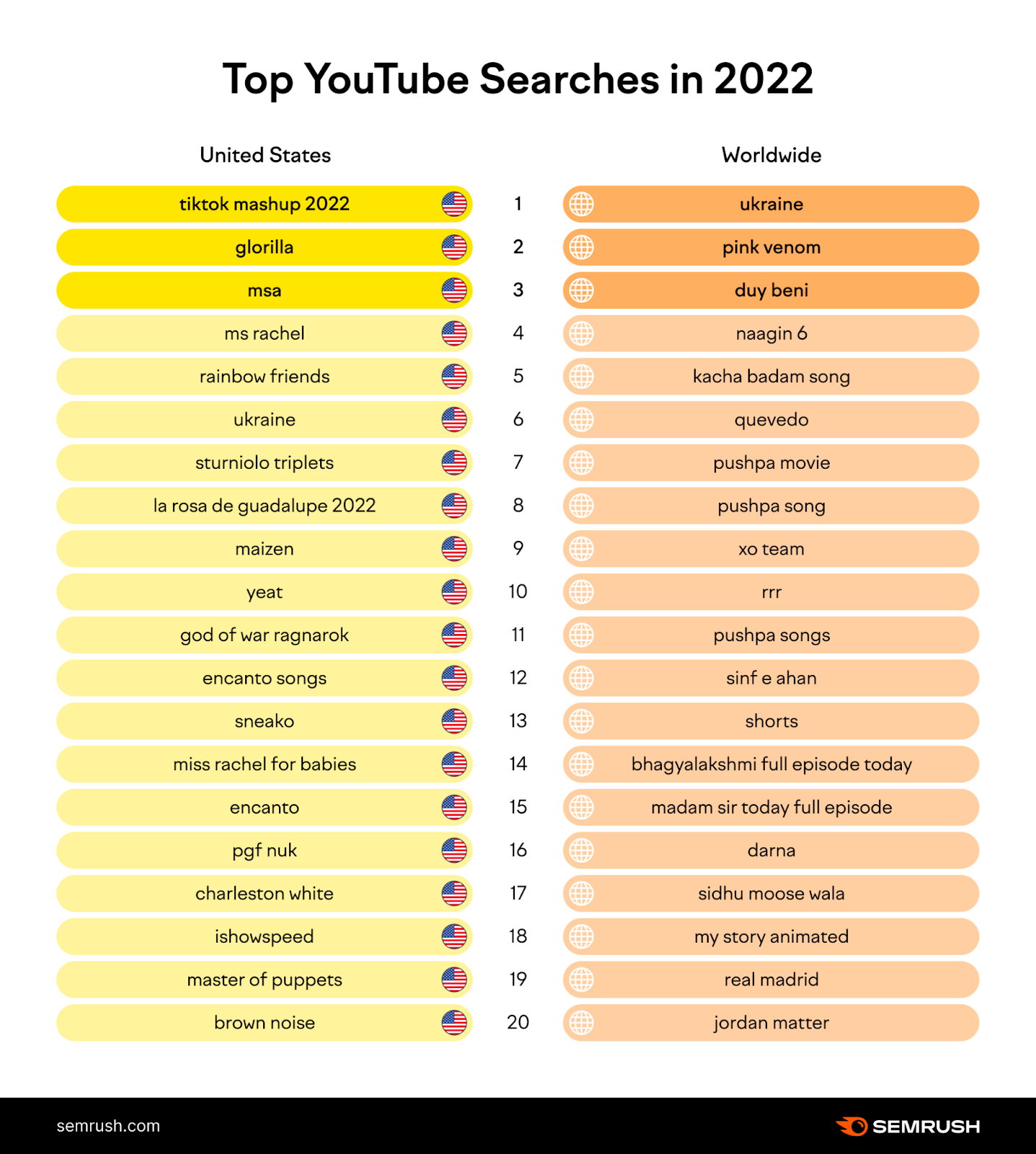 Local SEO Statistics
Local SEO involves optimizing your online presence to increase visibility, online traffic, and brand awareness.
These statistics highlight the growing importance of this strategy for small businesses: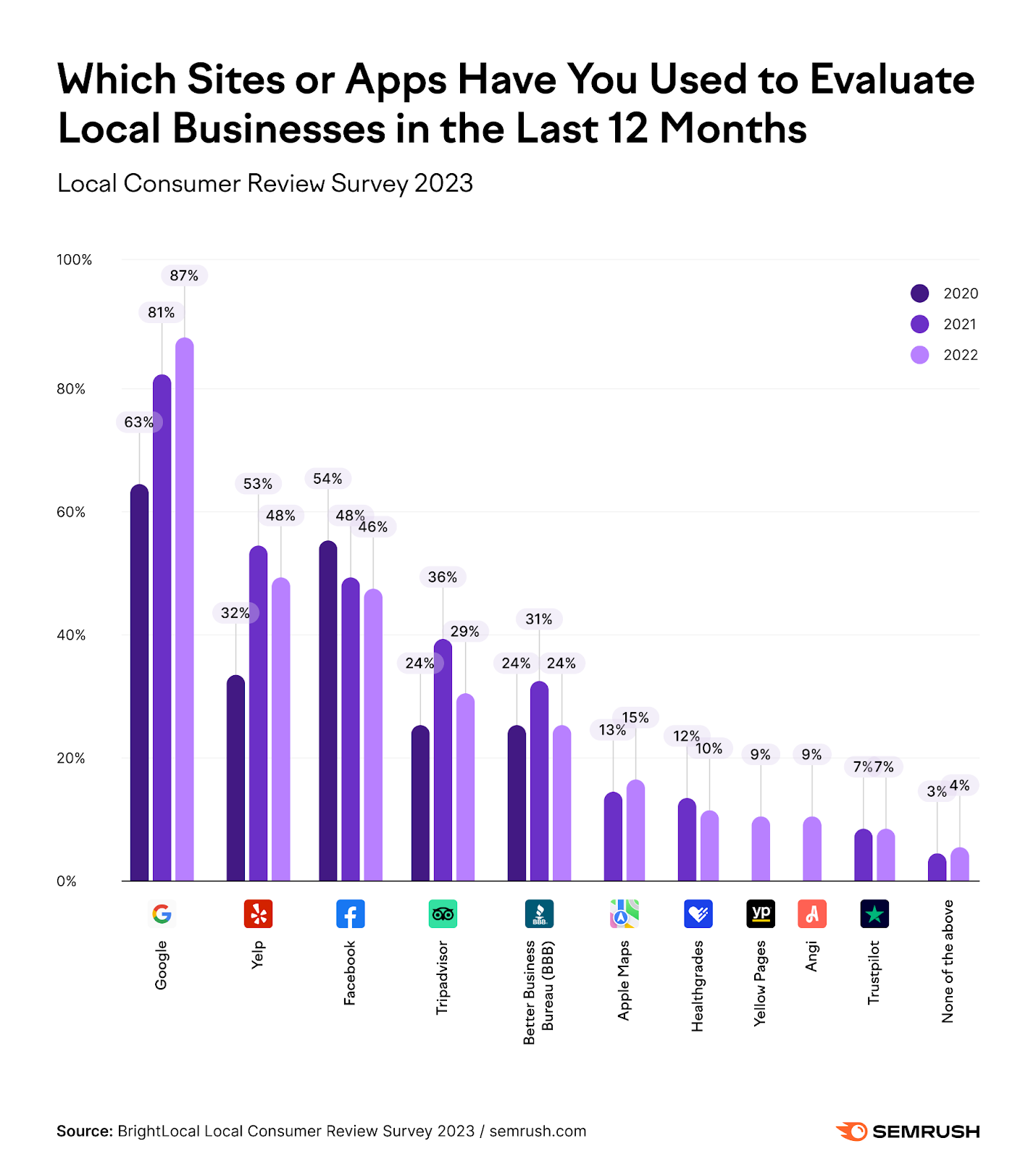 Ecommerce SEO Statistics
Online stores use ecommerce SEO to improve their rankings. The higher you rank for product keywords, the more likely you are to make a sale.
Here are the latest SEO stats for ecommerce store owners:
B2B Marketing Statistics
B2B marketing revolves around companies buying from each other. 
So with B2B SEO, your goal is to get your business's content in front of other businesses.
Here's why it's worth investing in this form of SEO:
SEO Industry Statistics
Google updates its algorithm as technology evolves; there were 10 confirmed Google updates in 2022. So the SEO industry must constantly shift to keep up.
Here are the top statistics that relate to the sector: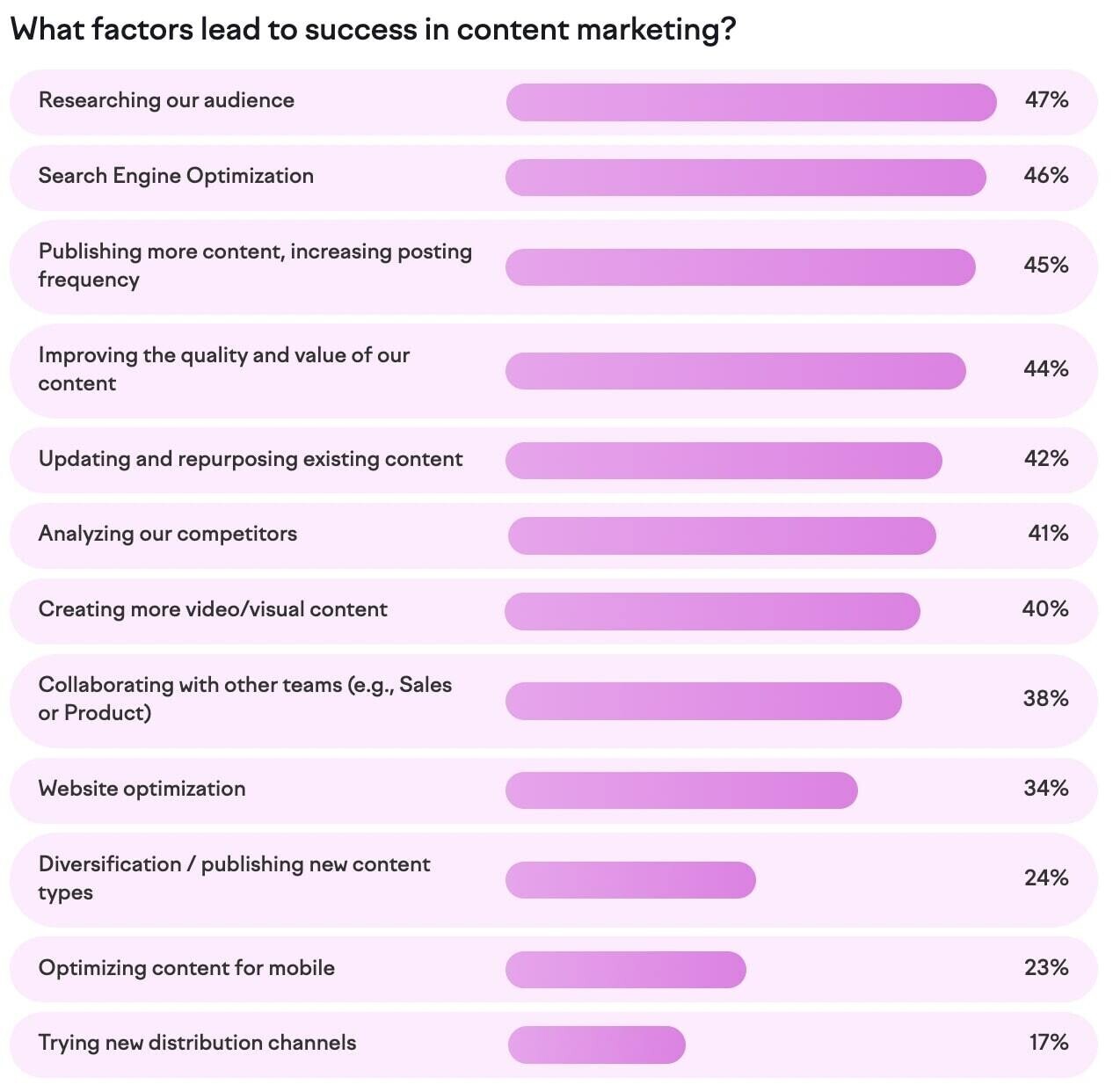 Prepare Yourself for the Ever-Changing SEO Landscape
Consumer search behavior is never static. 
We cover the latest trends and more search engine optimization statistics in our most recent annual "State of Search" report.
Or, you can check out the tools we used to compile it. Including Semrush Sensor, Domain Overview, and Traffic Analytics.