By subscribing to Shopify's e-commerce platform, Shopify customers can harness the platform's shopping cart solution to sell, ship, and manage products. Founded in 2004, the e-commerce platform now reports an annual gross merchandise volume exceeding $61 billion and has over 500,00 merchants. While this number is massive, it also may be slightly daunting if you're one in a half a million.
If you're trying to make your service stand out among those other 500,000 merchants, Shopify offers thousands of apps that can help you optimize your commerce content. These Shopify apps range from email capture to photo optimization and everything in between.
If you're looking to boost your success rate on the platform, there are many free ways to drive e-commerce traffic, but Shopify apps are definitely the first place you should look.
What Are Shopify Apps?
The Shopify App Store offers vendors thousands of apps. These Shopify apps function as plugins, extending a store's functions and improving customer experience. Vendors can select a Shopify app to integrate with their store and be up and running with new functionality in no time at all.
Weeding through thousands of Shopify app options that promise optimized outcomes in all sorts of categories can be daunting, to say the least.
What Shopify Apps Should I Use?
To make the task of navigating the landscape of Shopify apps more manageable, we've chosen our overall "winners" in the realm of Shopify apps.
In no particular order, here are 10 useful Shopify apps:
Sumo
Sumo is a Shopify app that identifies as a "set-it-and-forget-it" tool.
Sumo allows you to implement proven marketing strategies on your site quickly and easily, resulting in reduced cart abandonment, increased average orders, and larger email lists.
What It's Best For
The Sumo Shopify app is best for incentivizing customers.
Whether a customer is about to abandon their cart or depart from your virtual window, Sumo automatically creates targeted incentives to convert these browsers into shoppers. The app also provides data that lets you delve into customer interactions in your store.
Features of This Shopify App
This Shopify app allows you to incorporate simple, straightforward marketing techniques like cart reminders and exclusive offers. These strategies can help make your store successful.
Easy-to-use and easy-to-replicate in all campaigns, this Shopify app can help make your e-commerce dreams a reality.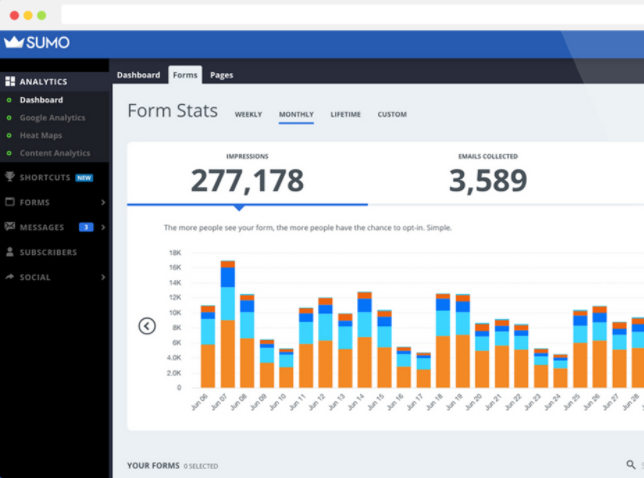 Smile
Smile is a Shopify app and marketing tool that increases engagement to ensure you get more reviews on your products. This fun, effective plugin uses the power of emojis to help you increase engagement, build trust, and boost social response.
What It's Best For
By providing a fun interface for your clients to leave feedback and reviews through emojis, the Smile Shopify app can help you build engagement, a metric that demonstrates to potential customers that your products are as good (if not better) than advertised.
Features of This Shopify App
The utility of this Shopify app makes it hard to beat. By using emojis as the preferred means of review, you eliminate the need for lengthy written responses. This makes it easier for your customers to share their experiences with your product, since all they have to do is click.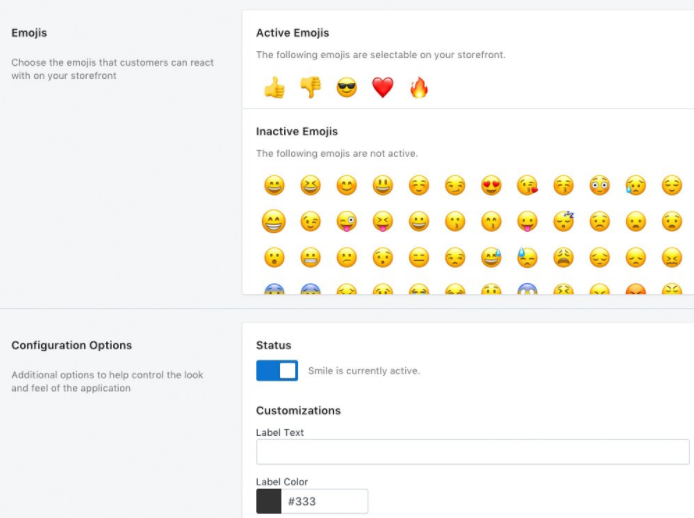 Judge.me
Judge.me is a Shopify app and engagement tool that helps you grow your online store by generating reviews via all modern marketing channels: Web, email, push, and SMS.
What It's Best For
This Shopify app is best for generating reviews without begging for them. With Judge.me, users of the app select an email template and Judge.me does the rest: ask past and current customers for reviews automatically.
Features of This Shopify App
As big fans of automation, we love how easy this Shopify app is for generating reviews for your products. Plus, Judge.me's cross-functionality allows you to take those reviews on the road and share them across your social channels, expanding exposure and reaching new audiences.
Printful
The Printful Shopify app advertises itself as your print-on-demand solution. By handling all of the custom printing needs for your store, Printful makes it easy to create unique items. Printful also satisfies your orders' inventory, production, and shipping components, covering the logistics so you can focus on design and curation.
What It's Best For
The Printful Shopify app is best for stores that sell custom printed goods. By streamlining the print-to-production-to-delivery process, this Shopify app makes a seller's life infinitely easier.
Features of This Shopify App
We're all for streamlined processes, which is why Printful landed on this list of Shopify apps.
By eliminating extraneous steps from the printing and distribution process, Printful supports your store in offering a wide array of custom printed items and eliminates the need for unnecessary trips to your preferred shipping locale.
Plug in SEO
The Plug In SEO Shopify app is an integration that continuously helps you optimize your content for SEO, among other traffic-driving features
Although it's not better than manual SEO, this Shopify app helps you manage SEO optimization, and drive organic traffic to your shop, all through one simple plug-in.
What It's Best For
This Shopify app isn't just perfect for store owners who aren't 100% comfortable handling their own SEO strategy—it's for everyone. With help from this Shopify app, you can optimize and may rise in Google's search results, making your business even more visible to potential customers using organic search.
Features of This Shopify App
The easy-to-use nature of this Shopify app also makes it a great choice for store owners wanting to increase their rank without spending a ton of time and effort digging into the nitty gritty of their rankings.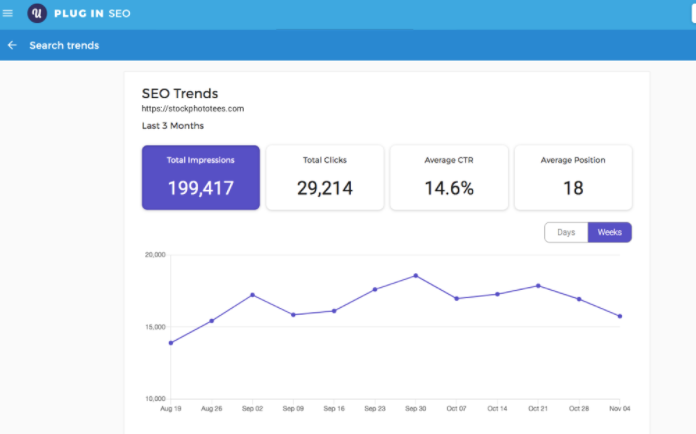 Sales Rocket
Sales Rocket is an all-in-one Shopify app that operates as a complete sales and marketing platform. The service boasts it can replace the forty apps you already have in rotation and goes the extra mile to streamline your store-related processes.
What It's Best For
Sales Rocket was custom-made to increase your store load times and reduce spend on app charges, all while helping your store make money. By using features like scarcity and urgency timers, lead generators, and conversion boosters, Sales Rocket is designed to provide you with the power of many apps through a single platform.
Features of This Shopify App
With this Shopify app, you eliminate the need for extra apps that slow down your speed, resulting in decreased monthly costs.
Who doesn't love to save money?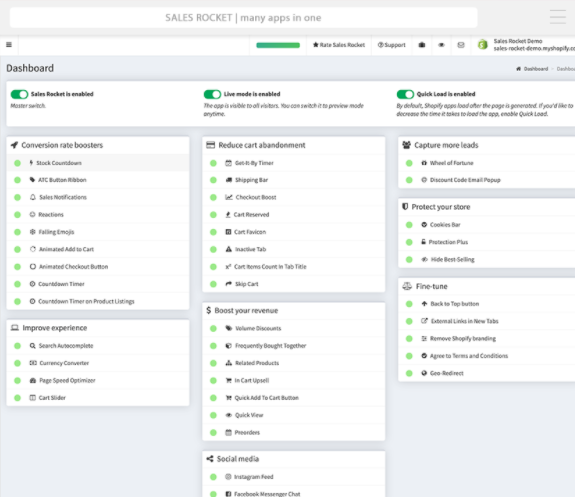 Kit
Kit is the virtual assistant you didn't know you needed.
Created to make your life easier, this Shopify app will help you increase sales and build awareness through implementing marketing strategies.
What It's Best For
Kit helps you build easy, effective Facebook and Instagram ads. The app even goes the extra step of posting the ads for you, making social advertising simple. Kit also offers email marketing automation, sending emails to clients and prospects alike.
Features of This Shopify App
This Shopify app truly feels like you have your own personal marketing assistant. Kit will message you about marketing opportunities, identify opportunities to make sales, and integrate with your other Shopify apps.
In short, Kit is the personal assistant we've all dreamed of, but never imagined existed.

SEO Site Audit
Site Audit provides a detailed site audit that gives you an unparalleled view of why your sales and conversions are not improving and why your site isn't generating traffic. With this Shopify app, you can pinpoint problem areas and fix them with actionable steps from Site Audit.
What It's Best For
This is the second SEO-facing Shopify app to make our list. While Plug In SEO helps you optimize existing content, SEO Site Audit does a deep dive of your entire site, giving you an unparalleled view of the inner-working of your site's composition. (You can also use Ubersuggest for this.)
Features of this Shopify App
Data. Is. Awesome. Gaining a true understanding of what is and what is not performing well on your site will empower you to fix those issues, which will hopefully result in SEO success.
Vitals
Vitals is a Shopify app that is "vital" to your store's success. With the functionality of 40 apps in one, Vitals helps you boost sales by increasing conversion rate and eliminating page speed issues.
What It's Best For
This Shopify app is geared toward boosting every functionality of your site. From Facebook pixels to SEO, Vitals has solutions for all of your site-improvement needs
Features of This Shopify App
Vitals is the Swiss army knife of Shopify apps. By bundling so much functionality into one app, users get all the multi-app perks for less.
PushOwl
PushOwl is a Shopify app that helps your recover lost sales. Through an automatic sequence of push notifications, users are brought back to your cart.
This functionality eliminates the need to gather personal information, such as name or email address, making it that much easier to remind your customers of what they may have left behind.
What It's Best For
This Shopify app is best for sellers without an abandoned cart recovery strategy. If this includes you, you definitely need to get PushOwl ASAP and start recovering abandoned carts.
With PushOwl, you can send push notifications via the browser and only require customers to use their browser. The push sequence is infinitely editable, allowing you to improve upon the original by altering timing, text, or incorporating a coupon.
Features of This Shopify App
We love this Shopify app for its ease-of-use. With PushOwl, there are no complicated forms to complete. It's just a simple series of push notifications.
Conclusion
There are many strategies to make your Shopify store work, and Shopify apps are an excellent place to start.
The ten highlighted apps are just a sampling of those that exist in the Shopify App Store, so your options abound.
Regardless of your budget, by incorporating some, one, or all of these Shopify apps into your Shopify strategy, you can improve your understanding of the platform and hopefully convert a customer or two.
What is your favorite Shopify app available in the Shopify App Store?