What good is launching a new business if nobody knows about it? Millions of new businesses start every month, so distinguishing yourself from the competition can be a hefty endeavor.
If you don't take the right approach to PR, marketing, and advertising, it won't be long before you have to shut your doors.
Luckily, these PR sites will help you prevent just that.
We've hand-selected the best tools and services to generate buzz about your new business. With your PR covered, you are free to focus on other important aspects of your business launch.
1. Cision
Are you in the market for high powered PR software that drives serious results?
If you want to go all-out with your PR push, check out Cision. It has everything you need to run an effective PR campaign.
Cision maintains a database of approximately 1.4 million journalists, editors, and influencers. With Cision, you can communicate with not only the journalists and influencers in their database; you can also connect with your audience.
That's not all Cision has to offer; other features include:
advanced distribution of your press releases
tools for tracking performance
tools for tracking mentions
It doesn't matter if you are trying to connect with influencers or looking for new ways to tell your story, Cision has a tool that suits your needs.
Cision has tools for monitoring all of the following:
social media
broadcast and video
print media
online media
daily news briefings
When you know who's mentioning your brand, you can turn this into relationships that benefit your company in the long run.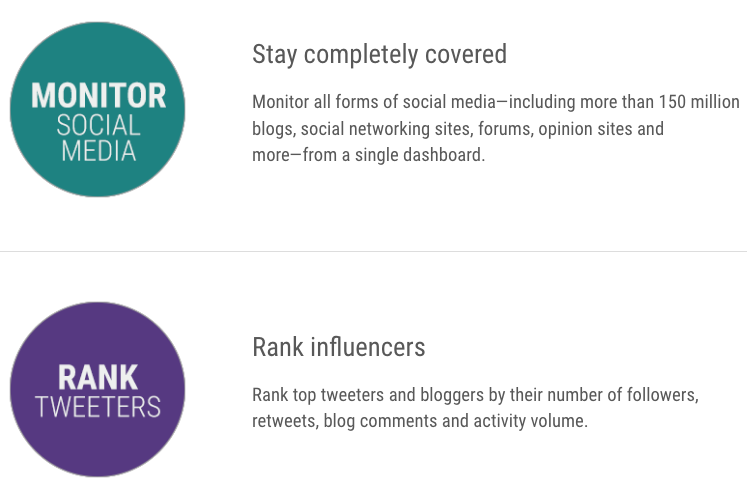 2. PRWeb
What better way to get PR for your startup than by sending out a press release?
There are two keys to success with this approach:
creating a unique angle that journalists and bloggers will find interesting
using a service that distributes your release to a large number of media contacts
It is your responsibility to create a unique angle by focusing on a topic that will give others a reason to cover your story.
From there you can rely on PRWeb, a division of Cision, to push your release to the search engine masses as your own in-house PR firm. The way it works is simple:
Create your news release
Distribute your news
Track your news
With such a simple approach, it's easy to get started with PRWeb. While I enjoy the fact that it's easy to mass distribute a release through the service, it's the "track your news" feature that really gets me excited. Understanding the attention your press release gets is as important as sending it out.
With this, you can answer questions such as:
How many times has your release been read?
How many headline impressions is your release receiving each day?
Which media outlets have received the release?
Also, you're provided keyword and search engine data, to see how your audience found out about you.
The only downside of PRWeb is its pricing. The basic package starts at $99, with the premium package set at $389.
While it may be a bigger investment than you had planned, remember this: PRWeb does all of the work for you. This will save you a lot of time in any media relation campaign.
Pro tip: there are a variety of add-ons to give your release even more punch.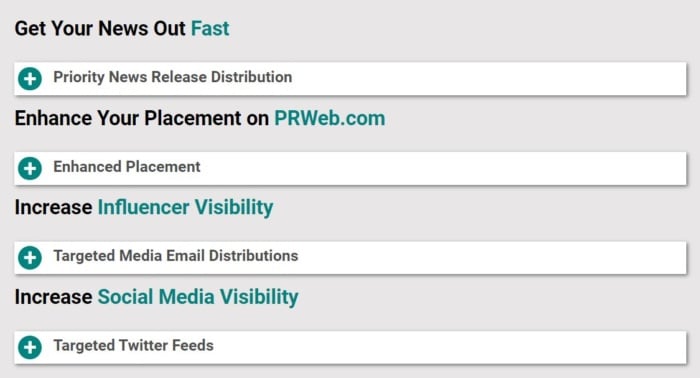 3. Respona
Respona is a cutting-edge PR tool that uses AI to analyze content created by influencers in your field and helps you personalize your PR pitches accordingly.
Respona offers three main features: link building, digital PR, and blogger outreach.
Each feature is comprised of multiple components. For example, for link building and blogger outreach, Respona is able to find the most recent email addresses for your targets using GDPR-compliant sources. For blogger outreach, Respona personalizes your pitch by adding details gathered from the social media channels belonging to your targets.
Furthermore, Respona has its own search engine using a proprietary algorithm, which grants you access to opportunities and information about your PR campaigns in real-time.
To get the most out of Respona, integrate it with your other tools like Ahrefs, SEMrush, and Moz.
4. Business Wire
With Business Wire, you can take advantage of modern PR and digital content features while having access to the network the company has built over the past 60 years.
Some of their key features include:
Press Release Distribution: distribute PR releases to their news network, newsrooms, influencers in the industry; web formatting; adding links to social media
Smart News Release: create sharable optimized photos and videos that will eventually appear on other sites
Event Services: promote your trade shows/conferences
5. Help a Reporter Out (HARO)
Wouldn't it be great if you could provide journalists with expert insight regarding your industry?
Rather than sit back and hope that these people find you – which they probably won't – you can use HARO.
Once you sign up as a source, you'll receive three emails per day, with opportunities that may match your knowledge and experience.
Here's an example of what an email from HARO looks like: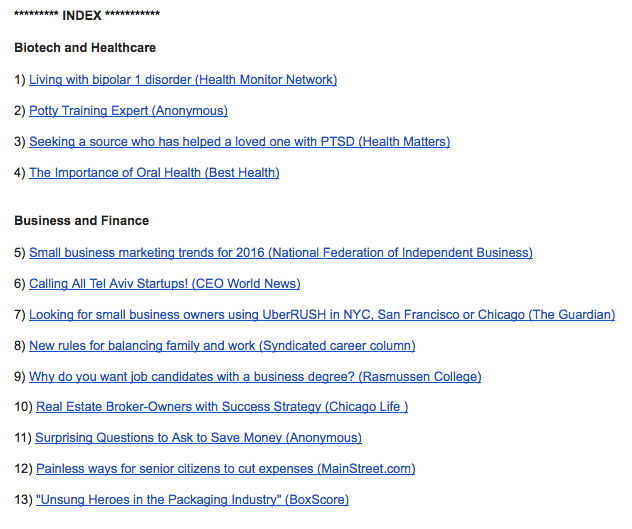 If you see something on the list that matches your expertise, you simply click through and follow the directions. It really is that simple. If a journalist likes what you have to say, you can connect with him or her and provide the required information.
This isn't a press release but it has value to your small business.
The benefit of this media relation strategy is that your name and company will be listed in the article created by your contact. Even better, there's a good chance that the article will link back to your website. This is all good for search engine optimization.
Pro tip: with nearly 500,000 members, you need to perfect your pitch. This will increase your chance of receiving a response from the journalist.
6. Muck Rack
What process do you have in place for finding and contacting journalists?
Like many startups, you may not give much thought to this. Instead, you simply send out emails and hope for the best. While this may turn up some opportunities, every now and again, it'll be hit or miss.
With Muck Rack, you can take all of the guesswork out of the process. This tool is one of the best for not only finding journalists, but for getting in touch with those that may be interested in your business.
Here are a few of the many things that you can expect:
the ability to find the right journalist(s), by searching company names, keywords, media types, and more
email notifications when somebody links to an article or publishes a tweet matching your search term
the use of analysis tools to see who is sharing your content on social media
7. Meltwater
As one of the more advanced tools on this list, don't be surprised if you spend hours getting familiar with Meltwater and the many features that it offers.
It's a media relation hub for any small business keeping track of search engine buzz and social network trending data.
From a PR perspective, you'll want to pay close attention to its "Media Monitoring" tools. With the ability to remain current with "billions of real-time editorial, blog, and social media conversations," it's easy to join the conversation when it makes the most sense.
You can also use these tools to pinpoint journalists who cover your industry. From there, you'll have a better idea of who to reach out to in the future and develop the social media relations that will help your small business grow.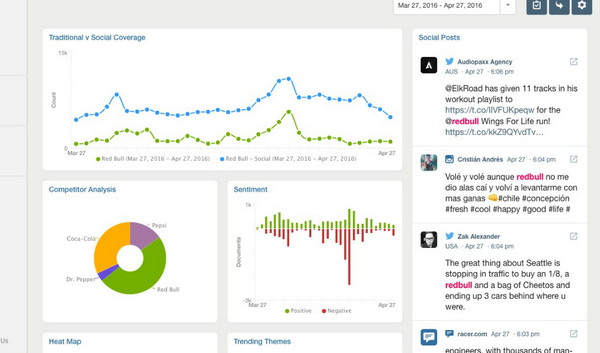 8. Coverage Book
What is your approach to creating PR reports?
This may not be something you've thought about in the past, but you should consider implementing a sound strategy soon.
With Coverage Book, PR reporting is no longer a time-consuming and complex process. Instead, you can create high-quality reports within a matter of minutes. These can be used in many ways, such as sharing with your team and providing potential clients with more information regarding your company.
Some of the top features of Coverage Book include:
automated screenshots of all coverage
ability to customize the appearance of every book that you create
automated metrics, including data from Moz and SimilarWeb, among others
opportunity to store all of your news coverage in one place
On the surface, Coverage Book doesn't appear to offer much, in terms of actually getting a press release or media coverage for your startup. However, once you learn more, you'll find that the data you collect gives you a better idea of how to generate more results in the future without the need for an expensive PR firm.
Pro tip: review your coverage regularly, paying close attention to the types of journalists and sources that are most interested in your startup. You can then use this data to perfect future pitches.
9. Anewstip
How do you go about finding relevant media relation contacts?
Even with the help of the internet, it can be a difficult task to create a list of media contacts relevant to your industry.
Fortunately, a tool like Anewstip can step in and provide you with the speed and efficiency you require.
With this tool on your side, you can quickly search for journalists and bloggers, based on what they've published or tweeted. By indexing "more than 200 million news articles and 1 billion tweets from more than 1 million media contacts," you know you'll always have access to the best information.
Best yet, this is one of the simplest public relation tools you'll ever come across.
Getting started means plugging your brand, competitor, or keyword into the search box.

You can break down the data down another level, searching by:
Tweets
News articles
Journalist profiles
Outlet profile
Here's an example of a news article search for the keyword phrase "content marketing." Finding top search engine experts in your industry is the start in developing long term media relation channels.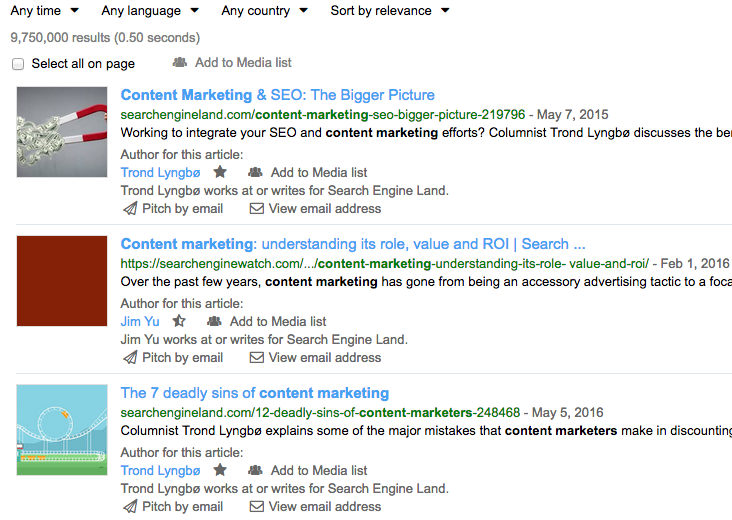 With the search results in front of you, it's time to take action. If you find a journalist that you want to contact, click on "Pitch by email" or "View email address."
Pro tip: take advantage of advanced search features, such as the ability to sort by date, time, language, and country.
10. Google Alerts
There are a lot of free tools out there that can help your new small business generate more publicity.
Google Alerts is one that deserves your attention and not just because it's free. You should also use it because it delivers top-notch results in a seamless manner.
Google defines this tool as follows:
By creating a Google Alert, you can get email notifications any time Google finds new results on a topic that interests you.
When it comes to PR for your site, there are a few types of alerts that you want to set up:
Alerts for your company name
Alerts for your primary competitors
Alerts for your top keywords
For example, you can set up an alert for a product or service that is similar to yours. This way, every time it is mentioned, you'll receive an email notification. From there, you can review the article and determine if there is a way to receive the same type of coverage for your startup.
From the Google Alerts page, you can type in any keyword imaginable. Doing so will show a preview that looks like this: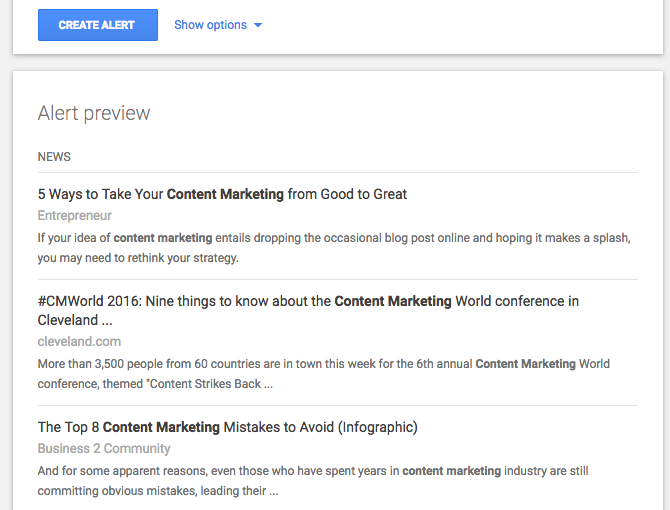 If you like what you see in the preview list, click "create alert" and wait for the results to pour in.
Pro tip: don't bog yourself down with too many Google Alerts. Instead, stick with those that are most important to your small business.
11. Mention
Who's talking about your brand? Who's talking about your name? Who's talking about your competitors? Mention is a media monitoring tool that answers these questions.
Use Mention to:
In addition, Mention offers the ability to track and analyze your performance.
You can track mentions by source type, time, location, language, and more. There's also a breakdown of your most influential sources.
Conclusion
PR sites can be used to announce the launch of your new business, share company news, and shape your audience's impression of your brand.
Remember that without a solid digital and content marketing plan, your PR releases are useless. If you need help creating your strategy, let us know.
Do you have experience with any of these? What were the results of your efforts? Share your thoughts in the comment section below.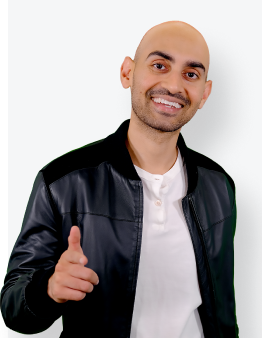 See How My Agency Can Drive Massive Amounts of Traffic to Your Website
SEO – unlock massive amounts of SEO traffic. See real results.
Content Marketing – our team creates epic content that will get shared, get links, and attract traffic.
Paid Media – effective paid strategies with clear ROI.