The complex digital media landscape changes every day, and this year is no exception.
Having advanced social media tips at your disposal certainly has its perks, but finding a no-nonsense list can be pretty challenging.
That's where I come in.
Since we've got a lot of ground to cover, let's dive in with our first category and get you solving your digital marketing struggles, one platform at a time.
Facebook Tips

1. Experiment With Facebook Ads
One of the most popular digital media marketing tools, Facebook Ads is a cost-effective way to market your business. Access to a massive audience and the ability to tailor your audience make Facebook Ads useful in just about any digital marketing campaign.
With that in mind, choosing how you engage with Facebook Ads can significantly impact how well your campaign performs. For example, are you running traditional ads or boosting previous posts?
Are you targeting general demographics or building your custom audiences? The most impactful Facebook Ads take time to develop, so monitor your experiments and test different techniques regularly.
2. Validate Your Audience
Validation is a priority in social media marketing, but Facebook's capacity for customization and experimentation makes validation particularly important. With hundreds of unique audiences, formats, and content styles available to you, proving each component's value reinforces the integrity of your campaign.
When you reverse engineer an effective marketing strategy, you can easily disassemble and reassemble your marketing campaign. Take the time to determine the traits that make up your ideal audience. Where are they located? How old are they? What do they do for fun?
As you identify audiences that respond to your brand, you can save those specific groups. This social media tip is especially useful when you're promoting future content or retargeting that audience.
3. Retarget Using Custom Audiences
As I'm pointing out social media tips for Facebook, I have to explain the value of using ads to retarget warm leads.
Imagine you ran a Facebook Ad on the value of hiking boots. It was presented to a cold lead, so they never ended up clicking on your link. For most marketers, that's the end of the marketing journey.
Lucky for you, you can advertise to those same audience members in a few days with a retargeting ad designed to take full advantage of your previous content. If you're retargeting using video ads, you can even set your ads to only retarget users that watched at least 50 percent of your hiking boots video. This approach lets you pre-qualify prospects before you've spent a dollar on them.
4. Explore Link Retargeting
Now that you understand the power of retargeting on Facebook, let's take it a step further and discuss link retargeting.
If you've never heard of link retargeting, here's what you need to know: Link retargeting lets you add Facebook retargeting pixels to your short link whenever you share curated content. Why does this matter? Essentially, anyone who clicks on your content can then be retargeted with relevant ads.
Whether someone clicked on reviews, industry news, or media coverage related to your brand, you'll be able to retarget them. This works even if the link leads to a third-party website! This lets you leverage your content curation and expand your retargeting ad reach while still offering genuine value.
Instagram Tips
5. Understand the Value of Saves
Instagram saves were introduced as both an expansion of the user experience and an alternative to the traditional "like" feature. The idea behind saved content is that users can actively save certain pieces of content to come back to later.
As saves become a larger part of the Instagram algorithm, one of my social media tips is to find creative ways to make a repeat visit to your content worthwhile.
Traditionally a visual-first community, Instagram travel content creators have found success with the mini-blog format. By creating a second, deeper experience for users, these content creators have been able to pack more value into a single piece of content.
6. Experiment With Content Styles
When brands create content for Instagram, they tend to focus on producing original images. Although having fantastic, high-quality pictures is valuable, there are plenty of other content styles to choose from.
Brands can choose to create engaging videos or GIFs to connect with their audience. Everything from memes to micro-blogs can increase retention time, which leads to greater exposure and growth within your social media channel. As far as social media tips are concerned, it's in your best interest to experiment with a variety of different content styles.
7. Create Your Own IGTV Series
IGTV is fascinating, mostly because it showcases the growth Instagram has had over the years. From pictures to full-blown video productions, Instagram has empowered brands with some incredible marketing tools.
By creating long-form video series, you can live stream events, host Q&As, create tutorials, share reviews, or even host your own live talk show!
Tools like IGTV let you experiment with your content style while connecting with audiences in a powerful, meaningful way. If you've wondered how you can expand your content offering, IGTV is worth considering.
8. Collaborate With Micro-Influencers
Possibly one of the most undervalued resources in digital marketing, micro-influencers can make a massive difference in your campaigns' effectiveness.
When brands imagine an endorsement or a brand ambassador, they tend to imagine celebrities and industry leaders. Those are definitely great aspirations, but there's just one problem: Most brands simply don't have the resources to secure celebrities.
That's where micro-influencers come in. Don't get me wrong, Instagram Ads are absolutely worth using. However, there's just no substitute for a micro-influencer with a loyal fanbase in the thousands. You could end up with access to a much higher quality audience with fewer bot accounts and ghost followers.
LinkedIn Tips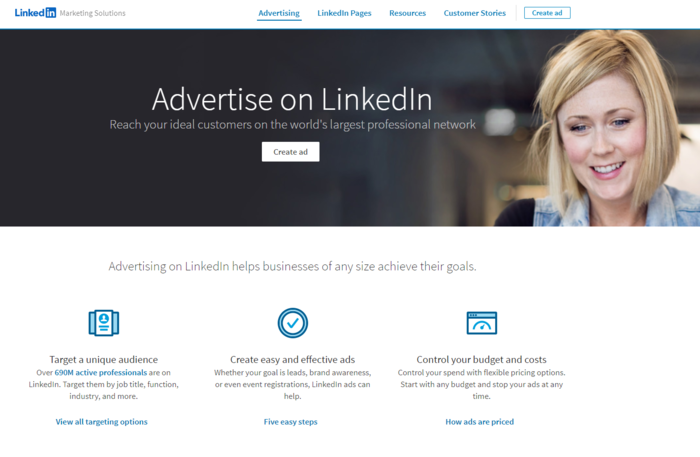 9. Post Updates Regularly
Like any social media platform, LinkedIn puts a premium on the connections between users. This might sound strange considering that it's typically seen as a networking space for employees and employers.
However, the last thing you want to do as a brand is disappear into the sea of business pages. On LinkedIn, developing your relationship with your audience is crucial. That's why regularly posting updates and content has become a priority for brands on LinkedIn.
Building that audience connection goes further than posting updates. Consider setting up introductions, messaging users, or publishing weekly blog posts. There are lots of inexpensive ways to engage your audience on this platform.
10. Test LinkedIn Ads
As far as social media tips go, experimenting with paid ads usually makes perfect sense. You're leveraging the reach of social media with a targeted marketing tool.
When it comes to LinkedIn, the rules change a bit. For starters, LinkedIn Ads are notoriously expensive. They also come with low click-through rates (which is usually attributed to the idea that there are fewer leads, but they're higher quality).
Still, the issue is bigger than budgeting. The reality of LinkedIn Ads is that unless you're going after a very particular crowd, you can find much cheaper PPC (pay-per-click) ads on a variety of other platforms.
Test ads on LinkedIn and another platform at the same time. Determine your CPC (cost per click), reach, and conversion rate to make sure LinkedIn Ads are a good investment for your business.
11. Avoid Hard Selling
Traditional sales language and tactics are not your friends on LinkedIn.
Trying to brute force your way into being an industry leader simply doesn't work. Instead, refocus your attempts on building relationships with your audience and selling your brand, not your product.
Users are going to scan through your content in less than a second if it's not immediately valuable to them. Instead of taking the typical hard-sell approach, you should prioritize honest communication with users above all.
12. Create Multimedia Content
Videos and other multimedia content do exceptionally well on LinkedIn when handled properly. Ideally, the content should start by teaching your audience how to solve their problem in an immediate, tangible way.
Beyond that, as a brand with loads of expertise, you also have the ability to establish yourself as a thought leader by using the right content and helping users address deeper issues in your industry.
Post videos, infographics, or whatever valuable piece of content you can think of. Experiment, test, and discover what truly works.
Twitter Tips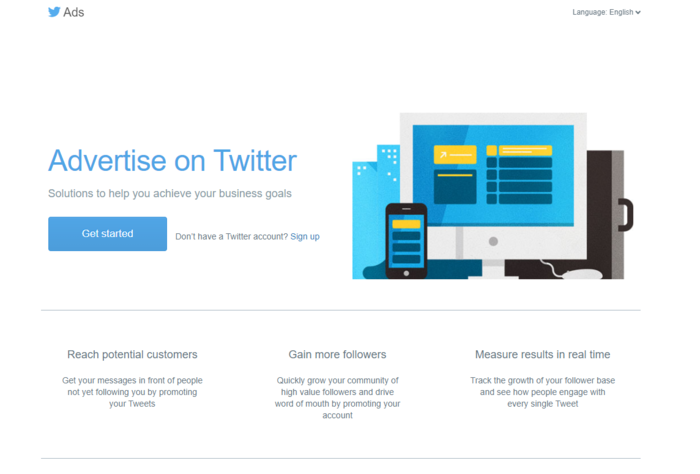 13. Social Listening on Twitter
Twitter is constantly changing. As the conversations develop over time, it can feel impossible to follow every new update. My social media tip is to focus on social listening and determine where your brand stands on the latest relevant issue.
Not only should you strive to understand what your audience thinks, but you should also take the time to become part of the conversation in real time. The last thing you want is to be left out of meaningful conversations with both previous and current users.
14. Develop a Clear Brand Voice
Your brand voice on Twitter matters quite a bit. Authenticity and brevity are essential to your brand's relatability, so take the time to clarify exactly what your brand voice is.
Are you casual? Are you funny? Are you instructional? Identify your strongest options and start experimenting.
15. Run Polls
Polls are interesting because they accomplish two goals at once. The first goal is user-generated content (UGC). Not only that, but polls also help you increase your engagement with minimal effort on your end.
If that's not enough reason for you, keep in mind you can make these polls for whatever you want. Try out different landing pages, or test different offers. The choice is entirely up to you.
16. Use Twitter Ads
There are a few different types of Twitter Ads (Promoted Tweets, Promoted Accounts, and Promoted Trends), but for this list of social media tips, we're just going to focus on the value of Twitter Ads.
Like most social media marketing tools, you're paying for performance here. One of the most valuable aspects of this platform is that you can start to create specific social media ads based on what's happening in the world. This gives your ads a sense of urgency and authenticity that you can't find anywhere else.
Pinterest Tips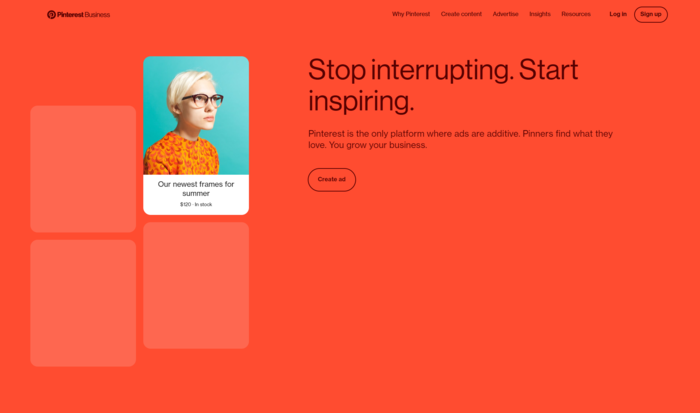 17. Use Pinterest Ads
Much like LinkedIn, Pinterest is a fantastic place to connect with a specific audience. If your market research shows that your audience is populating Pinterest, you can have a compelling experience ready for them.
Once your audience is proven to be a good match, you can use images, make them interactive, and tweak your Pinterest Ads for brevity.
18. Start Using Rich Pins
For those unfamiliar with this, Rich Pins are essentially a way for users to collect more Pins without having to think about it.
There are a few different types of Rich Pins:
Product Pins: includes real-time pricing and availability
Recipe Pins: lists ingredients, cooking times, and even serving sizes
Article Rich Pin: focuses on the Pin's author
The point is simple. Create content tailored to your specific audience and continue to develop that relationship over time.
19. Optimize for Mobile
Mobile is massive on platforms like Pinterest, so you can make a few safe assumptions about the user experience. For starters, it's unlikely that they'll use desktop computers when checking content.
To properly optimize for mobile, you'll want to set up vertical images in a rectangular shape. Set those images to have a 2:3 ratio to fill the mobile screen, and just like that, your Pinterest account is ready for the modern age.
20. Focus on Keywords
When you think of Pinterest, the term "'search engine" may not jump to mind. On the other hand, when you consider how easy it is to look up just about anything on the platform, it's no surprise that it's become such a useful search engine for others.
My final social media tip is that when you're on this social media platform, take the time to focus on the keyword viability of the words you're using.
Conclusion
Navigating social media marketing can be just as confusing as it is stressful. If you're struggling with elevating your marketing campaigns and need some social media tips, don't worry. You're certainly not alone in this.
When using Facebook, make sure to properly validate your audience and use link retargeting regularly. With Instagram, take advantage of their diverse content formats and build something unique.
Use LinkedIn to build a relationship with other users and are actually willing to chat with them.
Twitter lets you stay updated, and it's time you started updating your audience regularly. Use Pinterest when you want a mobile ads experience with a focus on keywords.
No matter which platform you use, know that by listening to these social media tips, taking control of your marketing campaign, and thinking critically about what works and what doesn't, you're one step closer to digital marketing mastery.
Which platform would you like to see covered next? Let me know in the comments below!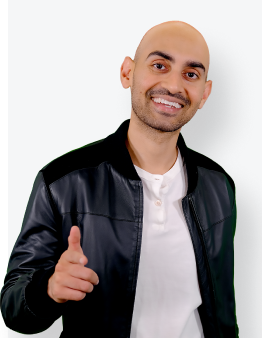 See How My Agency Can Drive Massive Amounts of Traffic to Your Website
SEO – unlock massive amounts of SEO traffic. See real results.
Content Marketing – our team creates epic content that will get shared, get links, and attract traffic.
Paid Media – effective paid strategies with clear ROI.