Dropshipping is a popular method for building an e-commerce empire. The challenge is, there are tons of people out there trying to do the same thing. So, how do you get a competitive edge? By using dropshipping tools to get the most out of your dropshipping business.
This post covers the basics of dropshipping and the 11 best dropshipping tools to maximize this fulfillment method's benefits while minimizing the drawbacks.
What is Dropshipping?
Dropshipping is a fulfillment method that allows e-commerce stores to sell products without storing or maintaining stock.
Using the dropshipping model, your store markets a third-party's (a wholesaler or manufacturer) products. When someone places an order from your site, you buy the product from a third-party, who then sends the product directly to your customer.
You don't have to worry about logistics, and the difference between the price you sell at and the price you buy at is your profit.
This model is popular (in fact, 23% of online sales are fulfilled through dropshipping) because it allows e-commerce businesses to focus on what they do best, marketing and selling products without worrying about logistic issues.
What are the Benefits of Dropshipping?
One of the major benefits of dropshipping is starting an e-commerce store with low start-up costs. You can create the framework for a great online store with relatively little investment.
The issue is, you've still got to invest in and warehouse stock — unless you use dropshipping.
Dropshipping limits startup costs while allowing e-commerce stores to offer a wide range of items to customers.
By working with a third party, you can quickly set up your online store and tap into a wide selection of high-quality products from suppliers around the world.
The benefits of this are:
Low overhead costs: No need to pay for stock, warehousing, or employees to fulfill orders
A wider selection of products: Choose from an endless list of suppliers.
Expanded shipping capabilities: You're working with businesses with years of experience shipping items around the world.
Easy to scale: You don't have to worry about stock. No matter how many orders you have coming in, you're always able to fulfill them.
Focus on your strengths: Concentrate on where your competitive advantage is – making sales.
Location independence: Your stock doesn't tie you down because you don't own any.
These benefits sound pretty great, right?
As you might expect, there are also some drawbacks to dropshipping. The most apparent negative to dropshipping is lower profit margins. Companies that buy in bulk can save money, but buying one item at a time can be more costly.
Although you're in control of your pricing (you can lower and raise prices as you like), you'll have to keep your prices in line with your competition. And, because there are few barriers to starting an e-commerce business with a dropshipping model, there's lots of competition out there.
Here are some challenges to consider with dropshipping:
Customization and branding: You're selling someone else's products, so it can be harder to develop a strong brand.
You're reliant on a third-party: If they mess up, then in your customer's eyes, you've messed up.
Understanding costs: If you're working with lots of different suppliers, it can be complicated to work out your profit margins when shipping is factored in.
Whether dropshipping is an effective strategy will depend on your business needs. If you're ready to take on the stiff competition and aren't reliant on branding to sell your products, then dropshipping could be a viable option.
What Dropshipping Tools Should I Use?
As you can see, there are plenty of benefits to using dropshipping as your fulfillment method, but there are some drawbacks as well.
These dropshipping tools can help you run a successful dropshipping business.
Shopify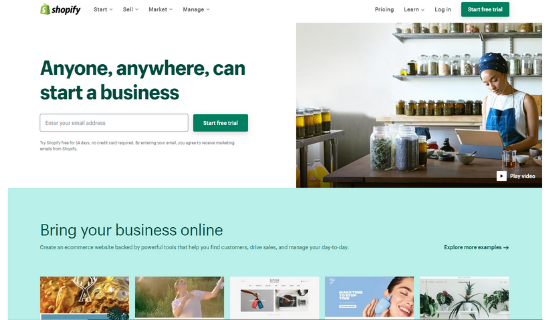 Shopify is the biggest e-commerce platform out there, and it's one of the quickest and easiest ways to get your store up and running.
Shopify isn't so much a dropshipping tool as the starting point for creating your store, so it's important to feel comfortable with it. To ensure Shopify is right for your business, you can test out a 14-day free trial.
Once you've decided to build your store on Shopify, you have the following pricing options:
Basic Shopify – $29/mo
Shopify – $79/mo
Advanced Shopify – $299/mo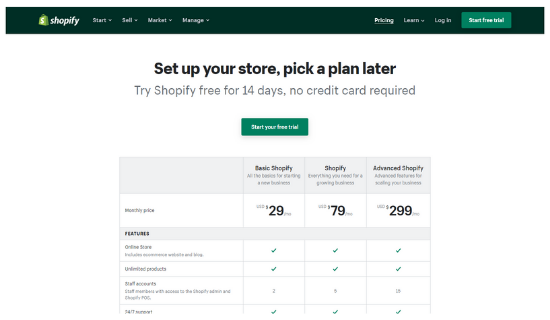 You will still have to pay for your website hosting (here are some recommendations) which can be factored into Shopify's price.
Whatever your goals, Shopify has a plan to suit your business needs and allows you to make the most of their customer support and a wide range of helpful plugins.
Oberlo
Oberlo is a Shopify app that links you to a large market of suppliers, allowing you to choose from a huge range of products and sync them to your website in seconds.
Their free starter package allows you to sell up to 500 products a month, so it's an ideal way to dip your toe into dropshipping.

If you see good results, you can upgrade to the basic package for $29.90 a month, allowing you to sell more products and benefit from enhanced order tracking.
You can also choose the pro package for $79.90 a month, which allows you up to 30,000 sales.
WooCommerce
If you already have a website that runs on WordPress, or you want a cheaper alternative to Shopify, then try WooCommerce. It's a free plugin that can turn your WordPress website into an e-commerce store.
WordPress powers around 35% of the web, so you know you're in safe hands with this platform, and the WooCommerce plugin allows you to give it powerful e-commerce capabilities.
Spocket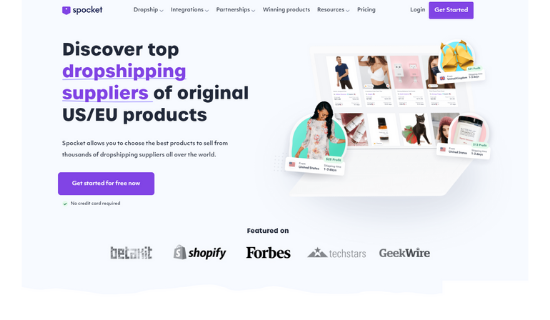 Already have an e-commerce store set up? Spocket is one of the best dropshipping tools to connect you with suppliers from around the world.
Spocket integrates with Shopify, WooCommerce, Wix, BigCommerce, and AliScraper. It offers a free trial which allows you to view their catalog, but to truly benefit from this tool, you need one of the paid plans:
Starter: Sell up to 25 unique products – $24/month
Pro: Sell up to 250 unique products – $49/mo
Empire: Sell up to 1,000 unique products – $99/mo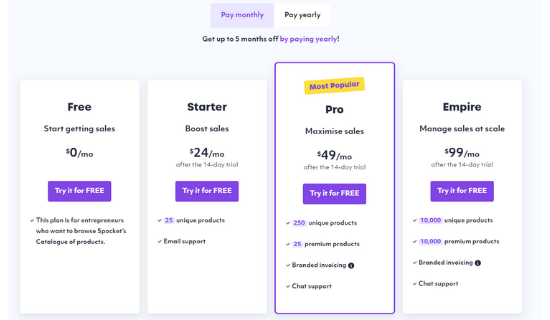 With many suppliers based in the US and Europe, Spocket is an excellent dropshipping tool for stores that value fast, easy fulfillment.
AutoDS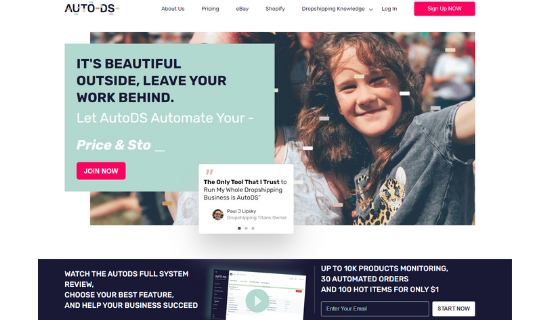 AutoDS is an all-in-one dropshipping tool for e-commerce stores that plugs into both Shopify and eBay. With AutoDS, you can automate processes like stock monitoring, optimizing pricing, updating tracking numbers, collecting social proof, and much more.
This dropshipping tool takes a lot of the busy work out of running your store and gives you more time to focus on boosting your sales.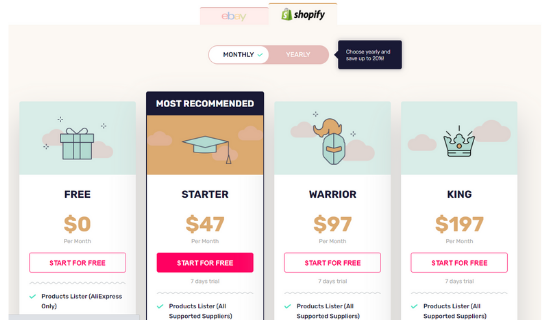 One of the great things about AutoDS is they offer a vast range of packages designed to suit your business. They start at $6.33 a month for basic stores but can accommodate stores with up to 100,000 products.
Dropified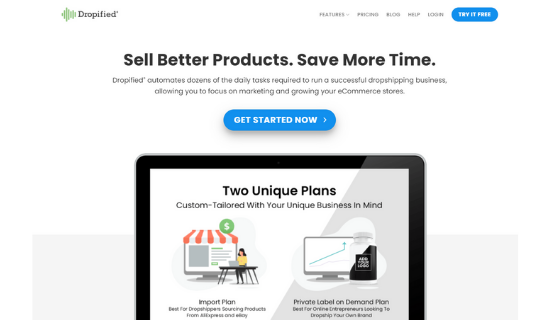 Dropified connects you with suppliers and automates your dropshipping processes. With integrations for e-commerce platforms such as Shopify, BigCommerce, WooCommerce, GrooveKart, and CommerceHQ, it aims to give you all the dropshipping tools you need to run a successful business.
With lots of helpful automation, Dropified is ideal for sellers looking to develop their custom brand. They offer two distinct pricing structures:
Import: $14/mo
Private Label On-Demand: $168/mo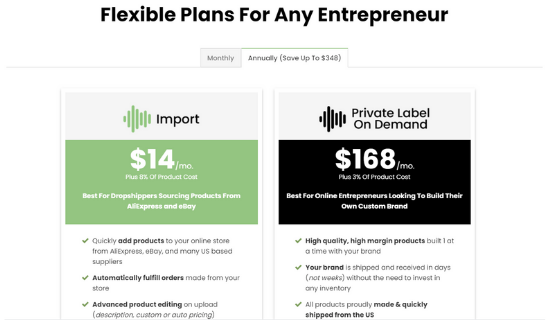 This dropshipping tool price might seem costly, but the ability to use private labels helps you overcome one of the most significant drawbacks of dropshipping – difficulty establishing your brand.
SaleHoo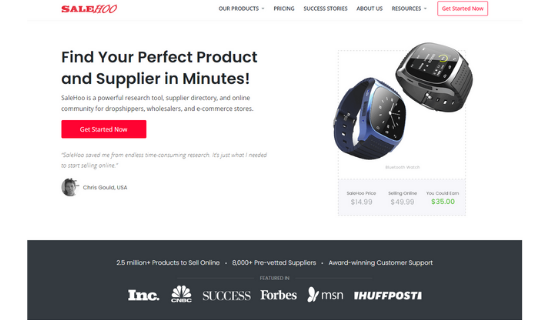 SaleHoo is a directory of wholesale companies and a great dropshipping tool for market research. Their annual plan gives you full access to the directory for $67, or you can choose a lifetime plan for $127. Those prices make it an affordable tool to research the market and find the best suppliers.
There's also the option to upgrade to full automation, and you can get lifetime access to the SaleHoo education program for $47.
Zapier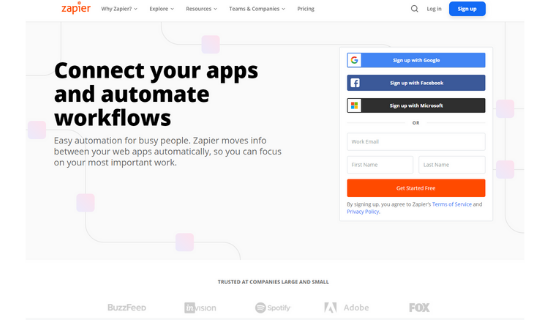 With so many apps helping you run your business, you might be wondering how to coordinate them all. The answer is Zapier.
Zapier automates workflows across different apps, which reduces manual work. For example, when you receive an order on Shopify, Zapier can instruct MailChimp to add that customer to your monthly newsletter and create an invoice through Invoice Ninja.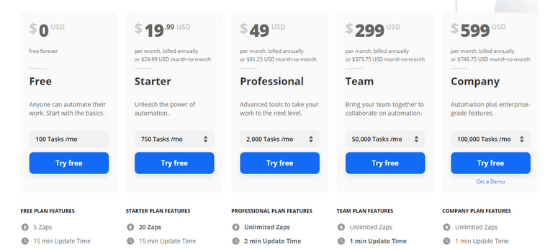 With a free lifetime plan that allows you to create 5 "zaps," Zapier is one of those dropshipping tools you've got to try. If you find it significantly streamlines your store, then there are many plans to choose from.
AliDropship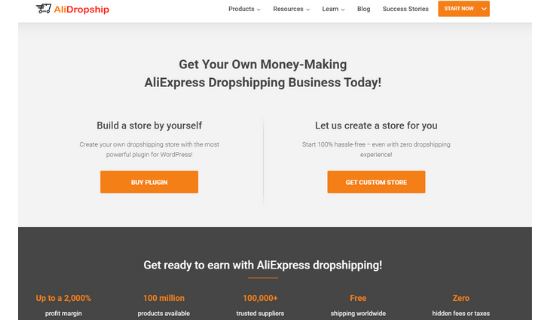 AliDropship connects you to suppliers. However, there's one big difference — with AliDropship there are no monthly fees. Instead, you make a one-time payment of $89 for a lifetime subscription.
You can also have AliDropship create you a website for a one-time price of $299, making it a viable alternative to Shopify. You will have to pay for your monthly hosting, but this option is about as quick and easy as it comes in terms of getting started with dropshipping.
For sellers looking for a fast, convenient way to get into dropshipping, AliDropship is an ideal option.
Google Analytics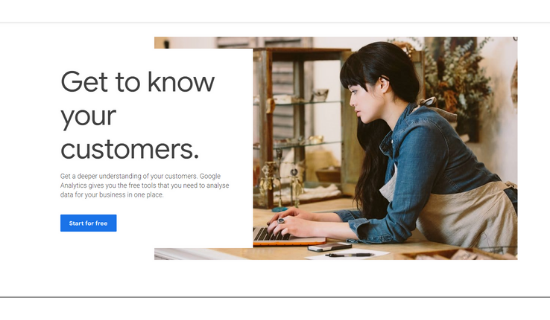 While many of the dropshipping tools on this list offer important insights about customers and traffic, some of the most important metrics can be found in your Google Analytics dashboard. All the data you need to know about your store is in your analytics for free.
There's no need to pay for extra website analytics if you know how to make the most of Google Analytics, and this is the reason why it's one of the most powerful dropshipping tools.
Track your visitors, understand where your traffic comes from, what content works well, and how to boost your store's all-round performance by making use of the data that's available to you.
Chili-Hunter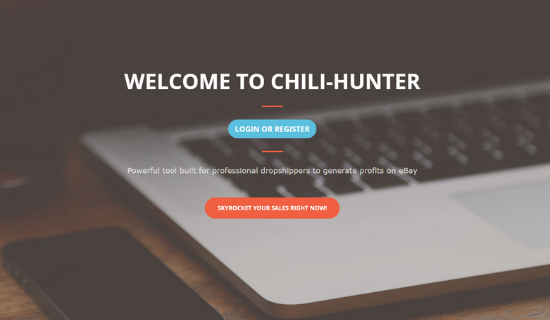 If you're dropshipping through eBay, then Chili-Hunter is a handy market research tool. Use it to discover new trends, find the most profitable items to sell, and get insight into your store's performance and your competitors.
This dropshipping tool provides vital information to maximize your profits, and the best part is it comes in one simple plan.
You can choose either a monthly membership for $39.99 per month or a yearly membership for $16.66/mo.

With Chilli-Hunter, you can find the best products to dropship and boost your business's performance in seconds.
Conclusion
One of the biggest challenges with dropshipping is maintaining workable margins. To do this, you need your e-commerce store to be as streamline as possible so you can adapt to changing markets and build up a large volume of sales.
To scale your business, look for ways to automate areas such as marketing, order processing, and product selection. This is where dropshipping tools come in handy.
While you will need to pay the monthly subscription fees for the right dropshipping tools, the return on investment can be immense.
How do you use dropshipping tools to give your store the edge?