Social media management is the strategic use of social media to grow audiences and revenue. It helps you achieve brand goals in marketing, sales, and customer service. 
Social media managers often share these core responsibilities:
Develop a social media strategy
Create and post social media content
Create and manage social media ads
Engage with followers and influencers
Analyze and report on metrics
Some businesses have a dedicated social media manager or a team handling these activities. Others outsource to freelancers or social media marketing agencies.
But social media management can help even the smallest businesses generate revenue. It can even help you to build a personal brand.
Below, we'll discuss why social media management is crucial for your brand. And how to manage your social media presence.
Social media management is important because platforms like Facebook, Twitter, and Instagram present huge revenue opportunities to brands. And they're free to use.
Around 4.8 billion people use social media. And they engage with brands in various ways. They view content. Click ads. Ask questions.
If you don't use social media, you miss out on valuable opportunities to reach and engage your target audience (i.e., people who will buy from you).
For example, Wendy's has 3.9 million followers on Twitter.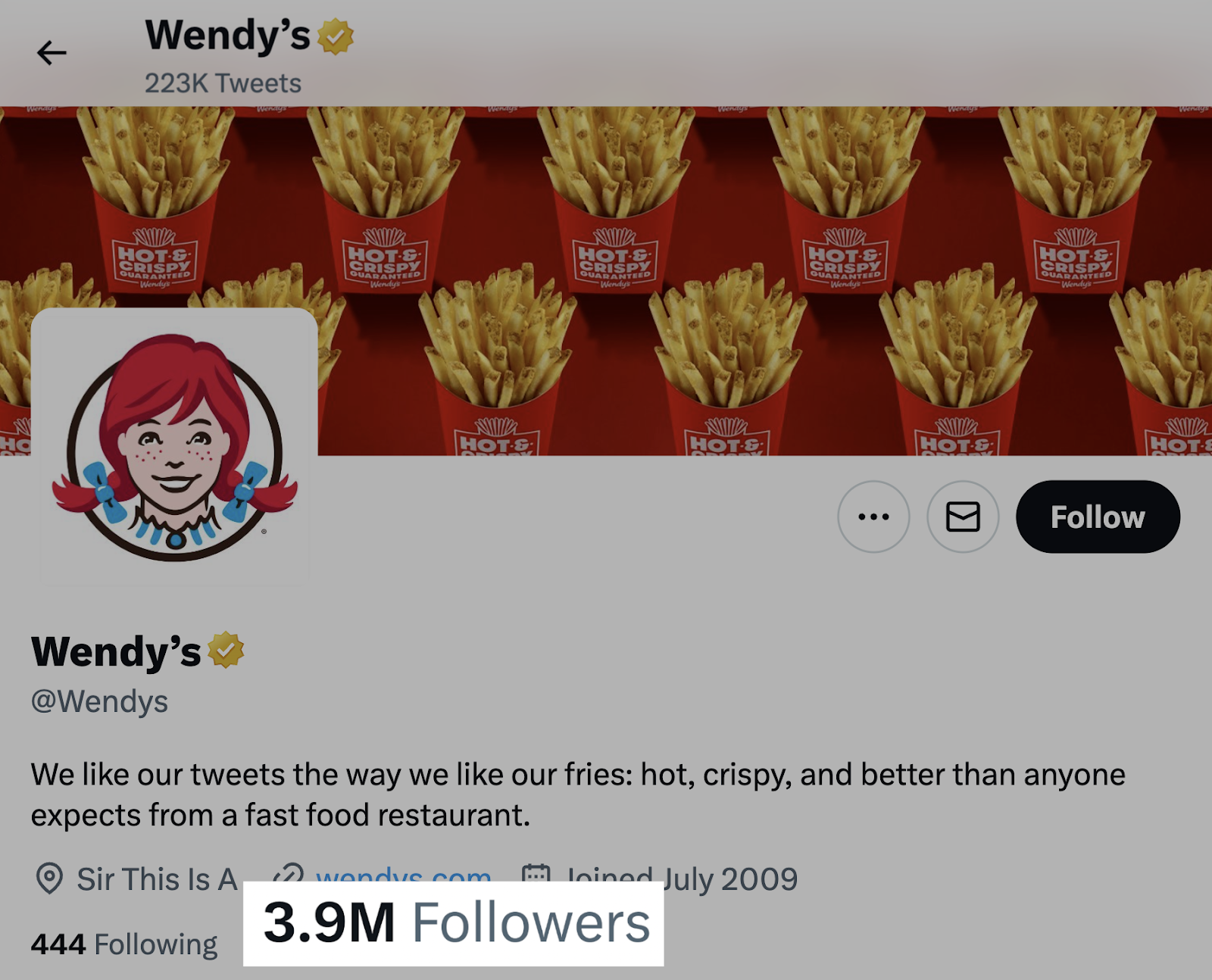 Their posts regularly reach hundreds of thousands of people. And generate tons of comments, shares, and likes.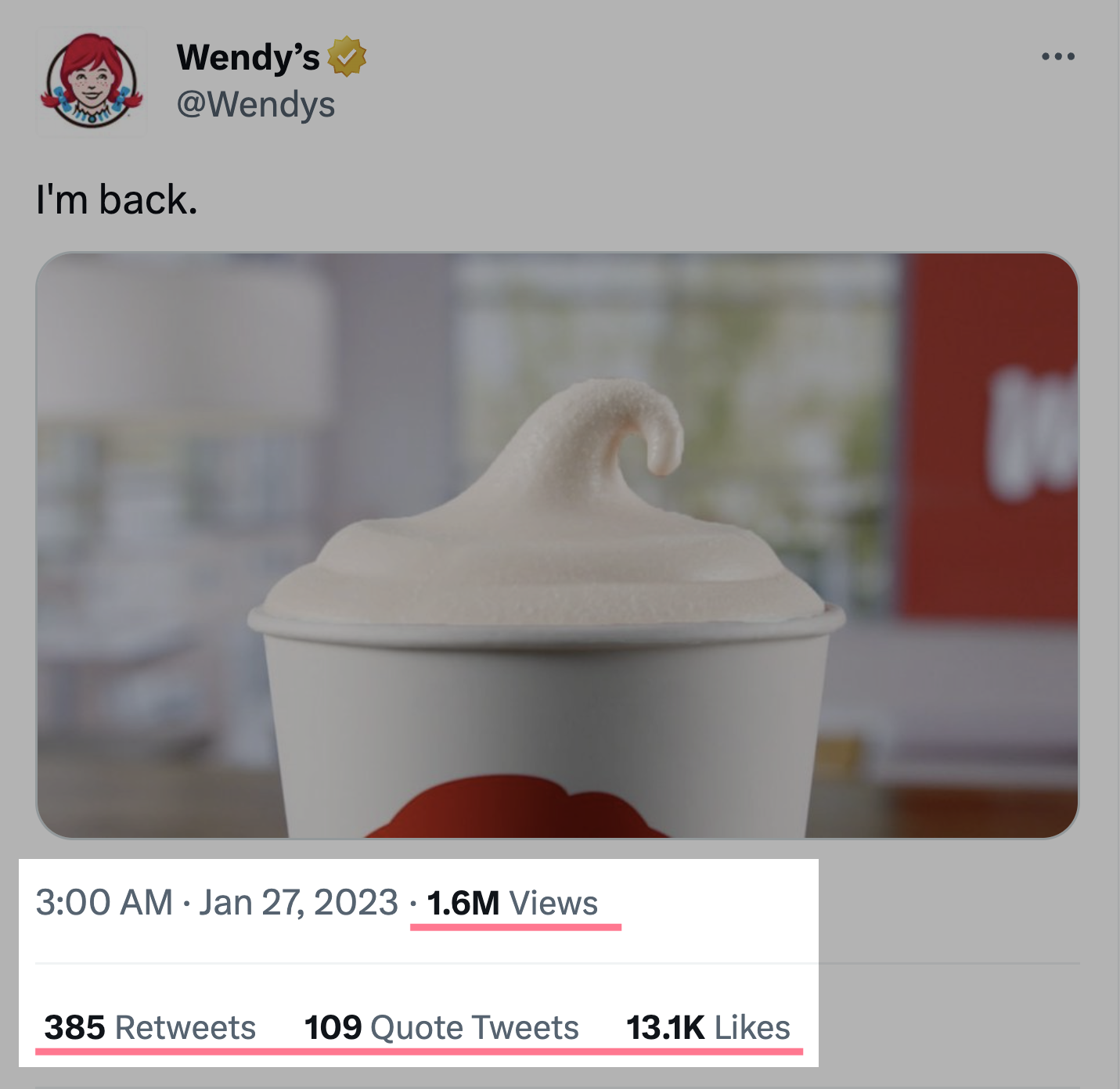 All this creates a lot of positive attention for Wendy's. Which can drive people to their restaurants.
Plus, a disorganized approach to social media can do more harm than good. Empty feeds and poor-quality content reflect badly on your brand. And may discourage people from doing business with you.
Social media management is how you maintain profiles that raise brand awareness, drive sales, and boost customer satisfaction.
You can manage social media using native tools—i.e., the tools available on the social platforms themselves. For example, Twitter allows you to post tweets, reply to direct messages, and view analytics.
But many businesses use third-party social media management tools. 
These make it quicker and easier to manage multiple accounts. Because they bring everything together in one place. They also provide additional insights to guide your social media strategy.
Below, we'll cover tactics for social media management success. And tools you can use for each step.
Choose the Right Platforms
You can manage social media accounts on one or more platforms. 
These are the leading social media platforms marketers use worldwide, according to Statista:
Facebook (90%)
Instagram (79%)
LinkedIn (61%)
YouTube (52%)
Twitter (43%)
TikTok (18%)
Snapchat (4%)
But the right platforms for your brand depend on who you're trying to reach. 
For example, many people use Pinterest to get home decor inspiration. So it's great for brands like IKEA. As of March 2023, IKEA gets more than 10 million views on their Pinterest boards every month.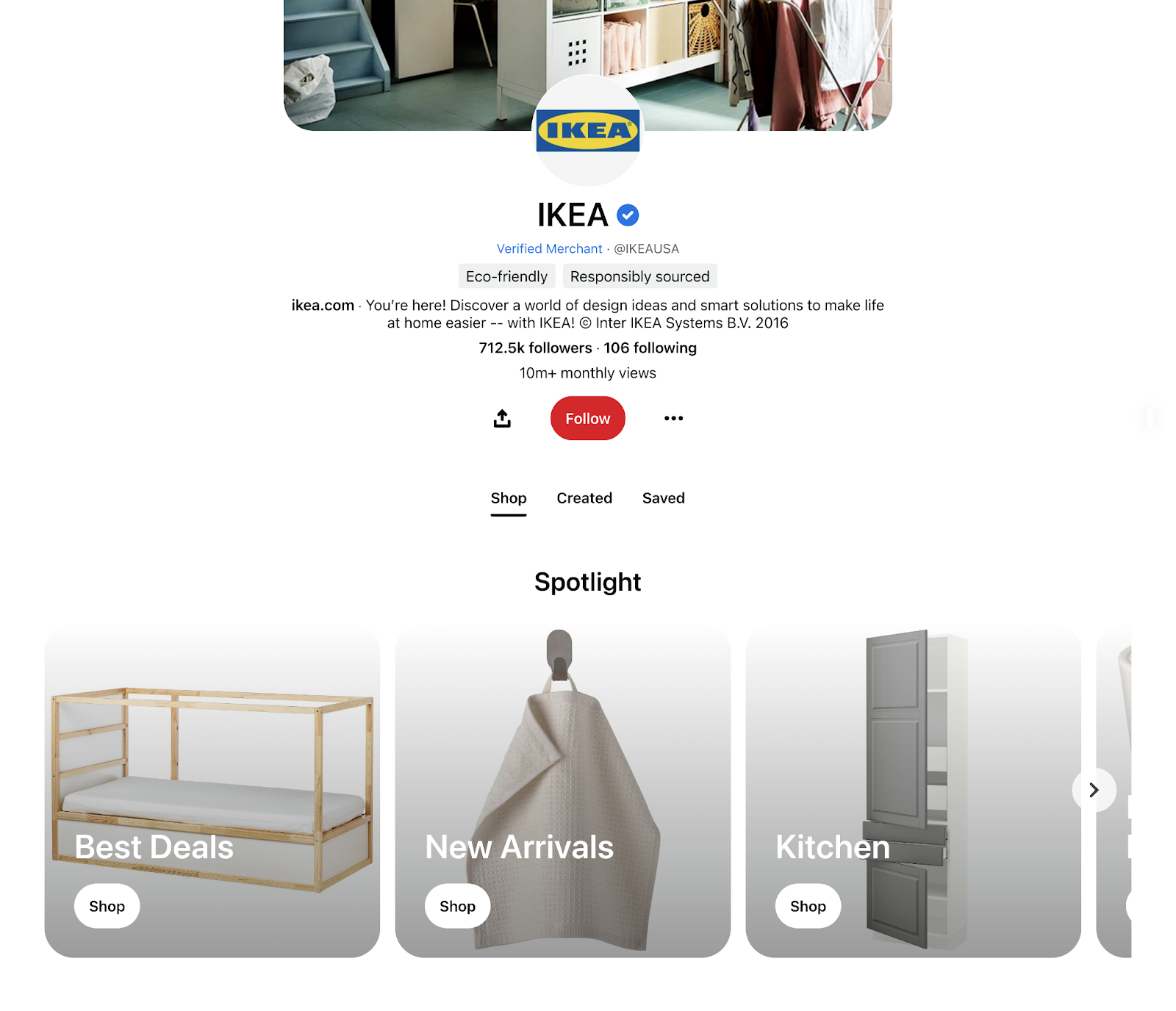 Whereas lots of tech lovers hang out on Discord. So brands like Samsung are present there.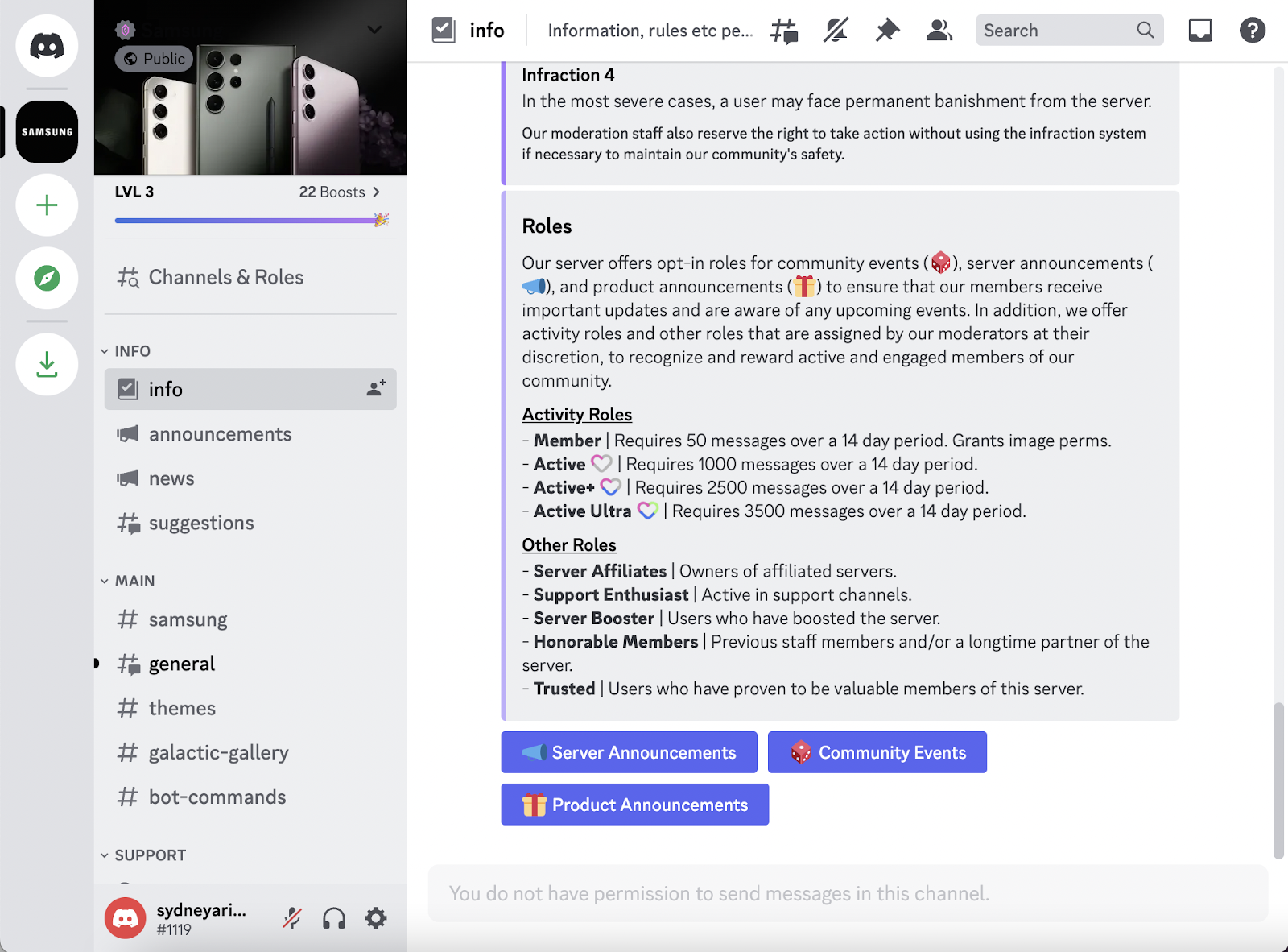 To find the best platforms for your brand, determine where your target audience spends time. 
Semrush's One2Target tool can help. Choose your location, enter the domains of up to five competitors, and click "Analyze."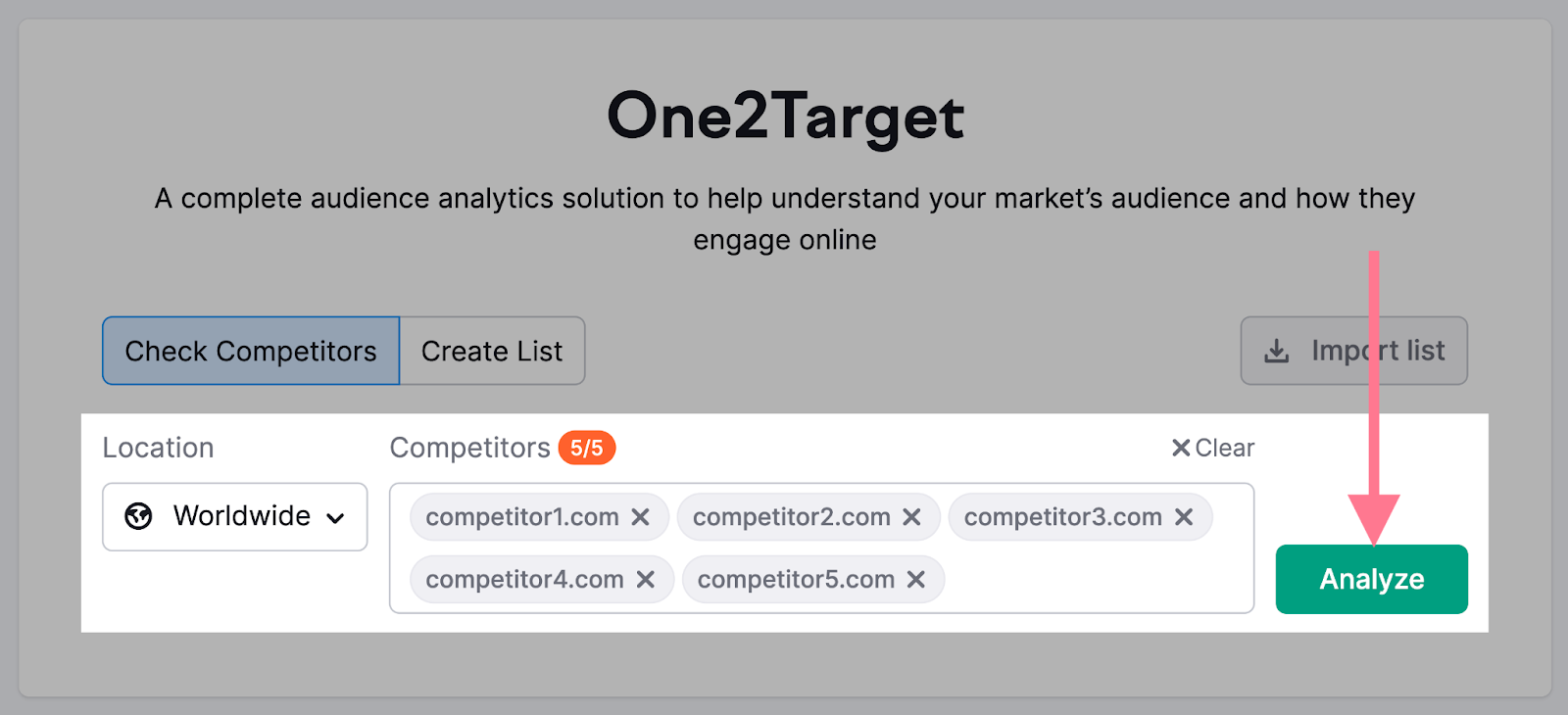 Go to the "Behavior" tab.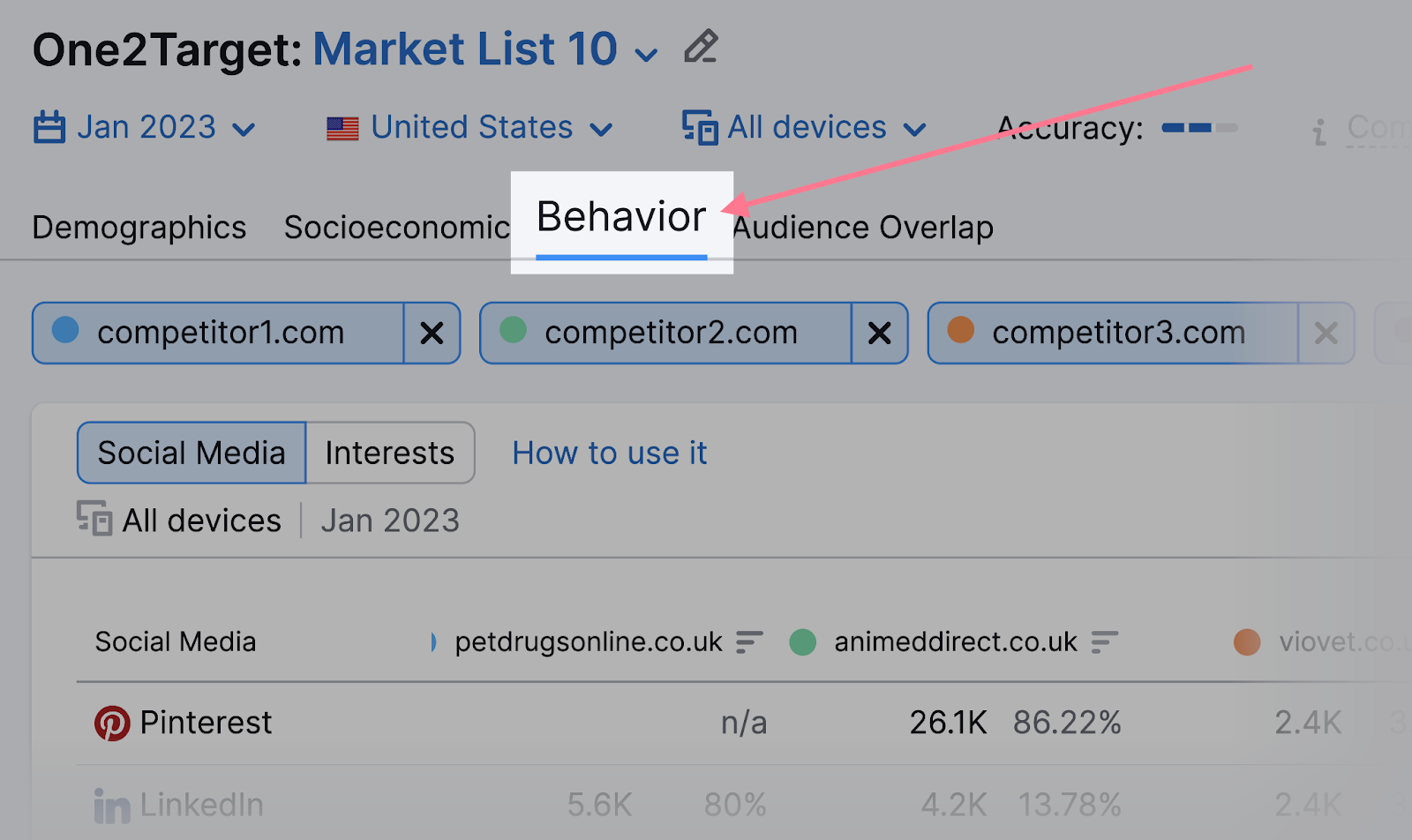 You'll see social media platforms in order of popularity. The percentages show what percentage of each rival's audience uses that platform.
For example, in the market shown below, most of your competitors' audiences use Facebook and YouTube. Write down your findings for later.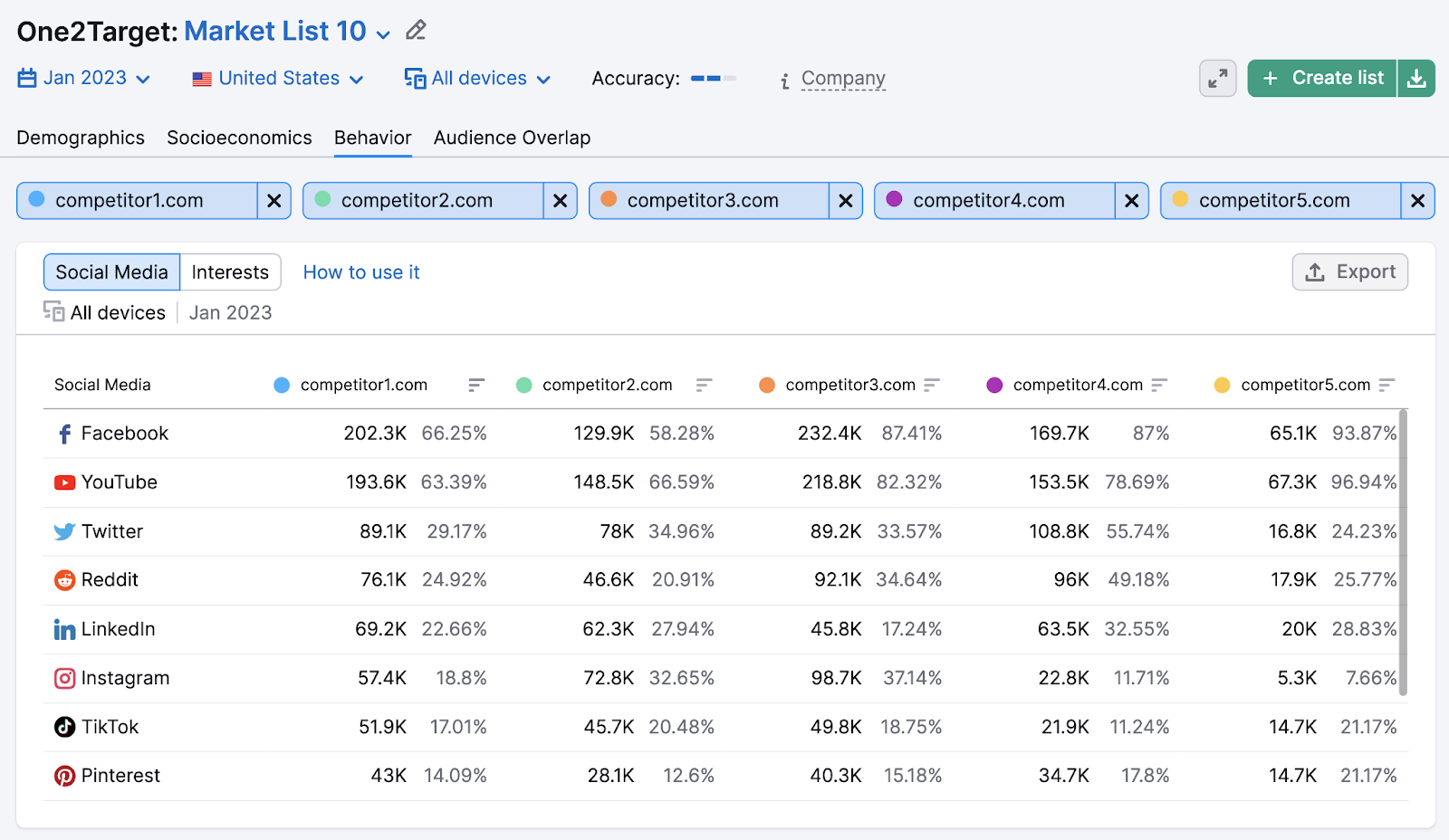 Tip: Use the information in this report to learn more about your target audience and the types of social content they might like. For more advice, check out our guide to defining your target audience.
Get further insights by seeing which platforms your competitors use.
Most businesses have social links in their website footer. Showing which platforms they've prioritized.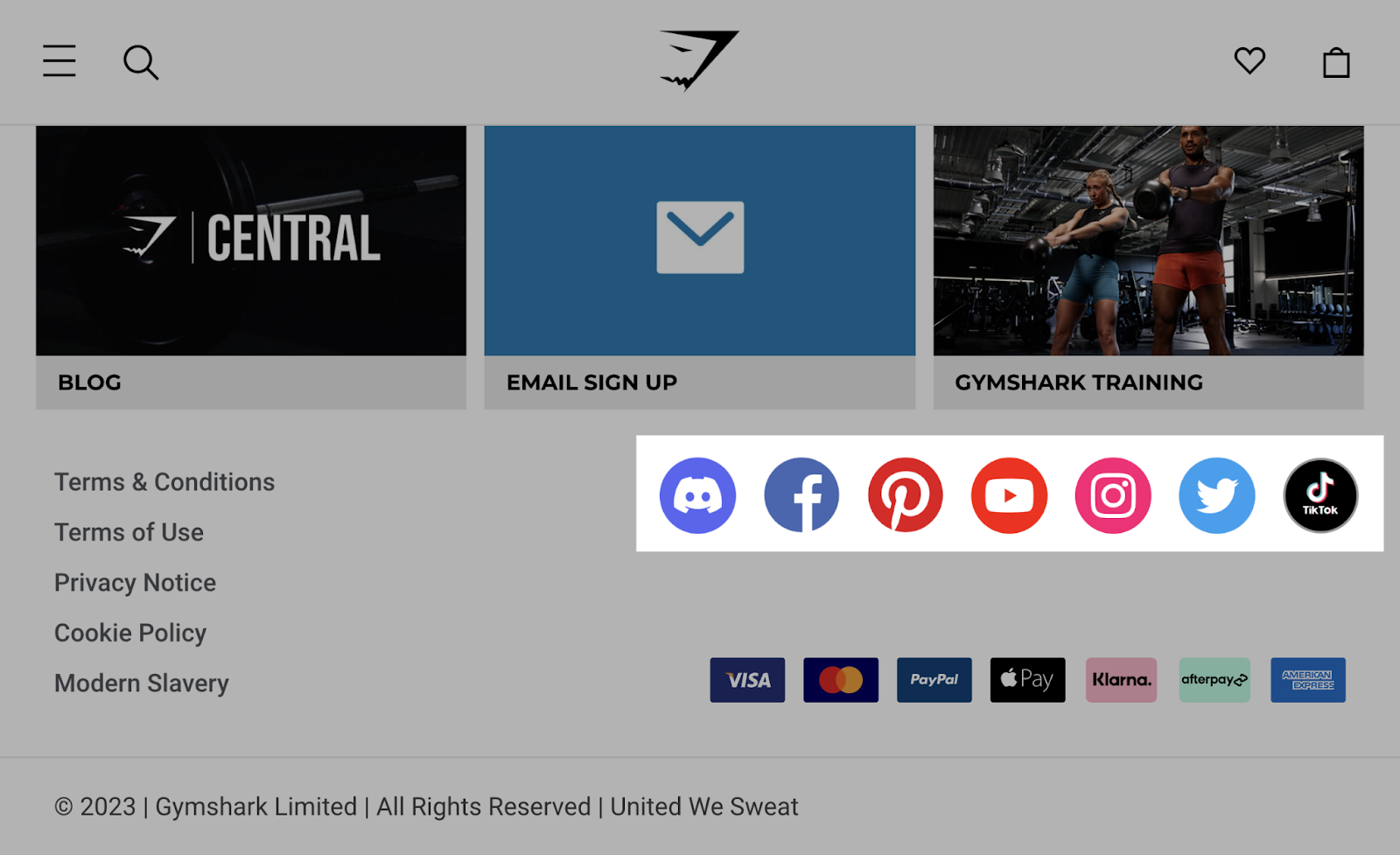 Their follower numbers give an idea of potential reach (or the total number of people who see their content).

While views, likes, comments, and shares showcase potential engagement.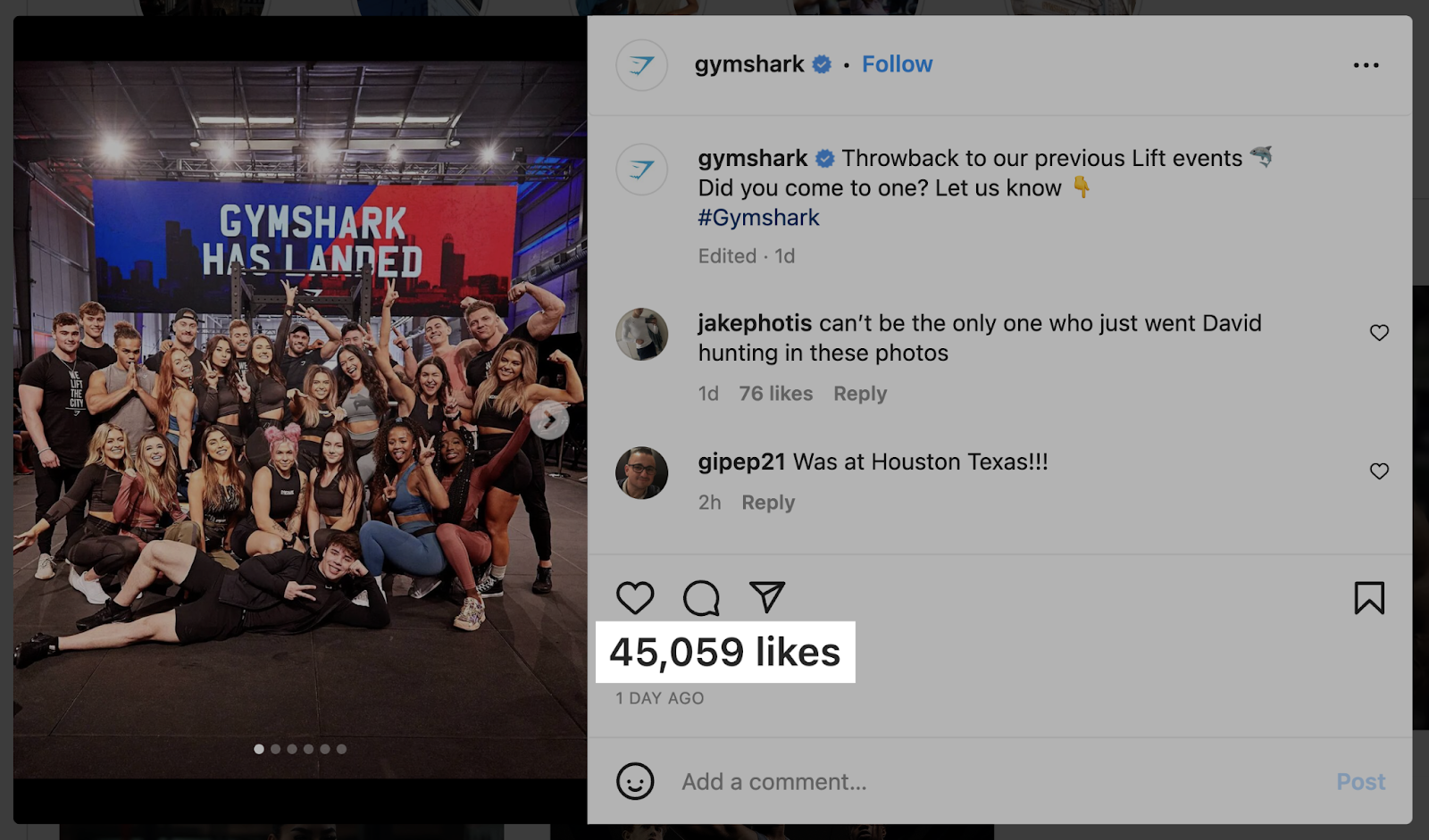 Short list the platforms that deliver the strongest reach and engagement for competitors. 
Once you've created your list of potential social platforms, you need to prioritize.
Where is your time best spent?
Unfortunately, there's no way to know for sure. There are too many factors at play. 
But you can use these tips to help you decide which social media platforms to prioritize:
Start small: It's better to manage one platform well than several platforms poorly. Start with one or two accounts and build your brand's social media presence over time. This reduces the risk of spreading yourself too thin.
Play to your strengths: Start out on platforms you're familiar with. And stick to content formats you're best at. (At least at first.) For example, most people find text posts easier than videos.
Pick similar platforms: Repurposing content across multiple platforms can save you time. The more similar the platforms you're using, the easier this is. So pick platforms that will be easy to cross-post to. For example, if you create a lot of videos, you might pair the video platform YouTube with another video-friendly platform.
Do a trial run: As a test, create a week's worth of content for the platform you're considering. This should give you a good idea of the resources required.
Do you already own brand accounts? Only maintain them if they have strong potential. Or they're already performing well. Otherwise, focus on what's working until you have the time and resources to grow any underperforming profiles.
Create and Optimize Your Profiles
Now it's time to create (or optimize) your brand profiles.
The process differs by platform. But keep some best practices in mind.
Social Media Handles
Many platforms require you to choose a social media handle. This is the alias your brand goes by on the platform.
Intuitive and consistent handles make it easier for people to find your brand. And tag you in conversations.
For example, Semrush goes by "@semrush" on YouTube, Twitter, Facebook, Pinterest, and Instagram.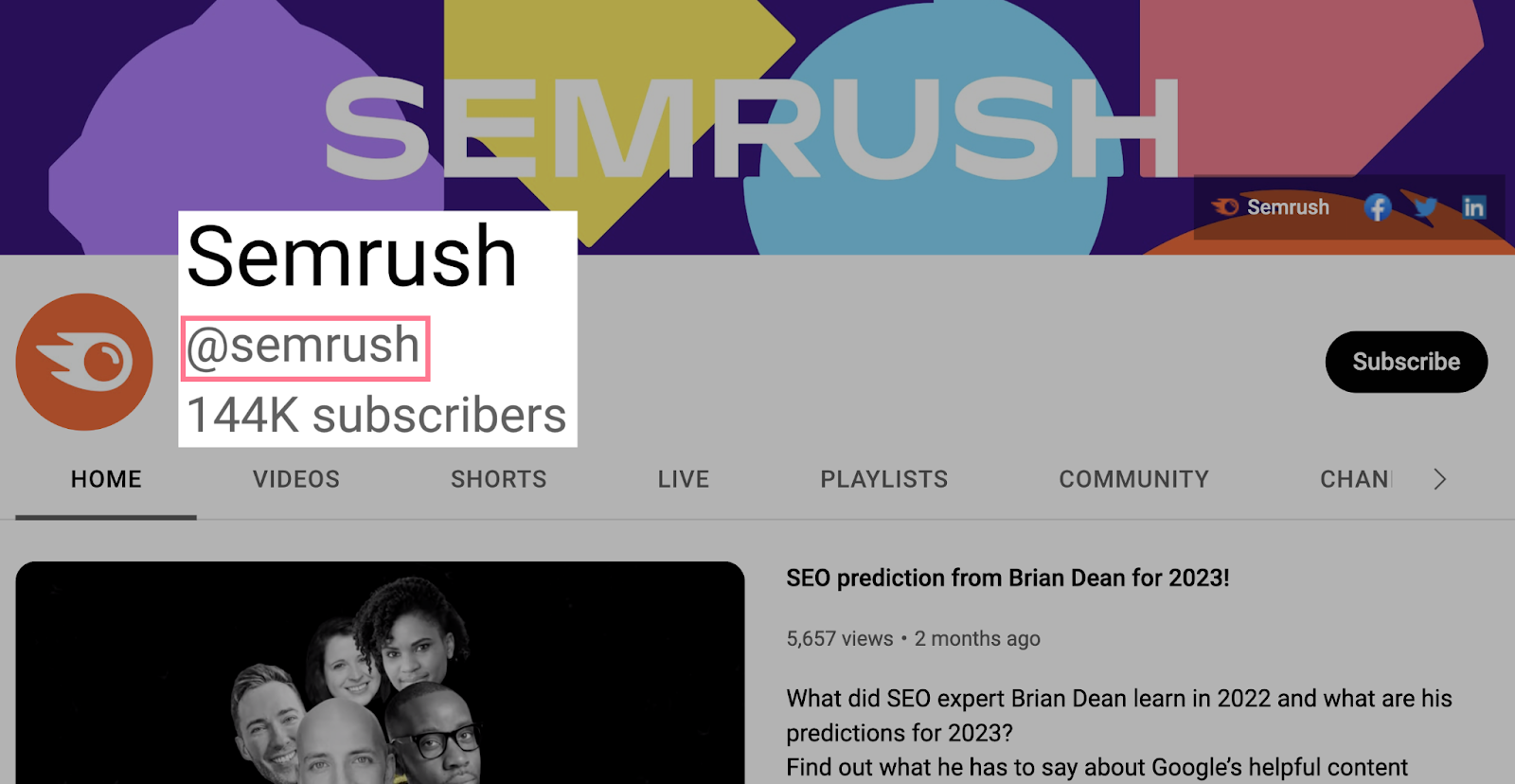 Creating multiple accounts? Use namecheckr to see what handles are available.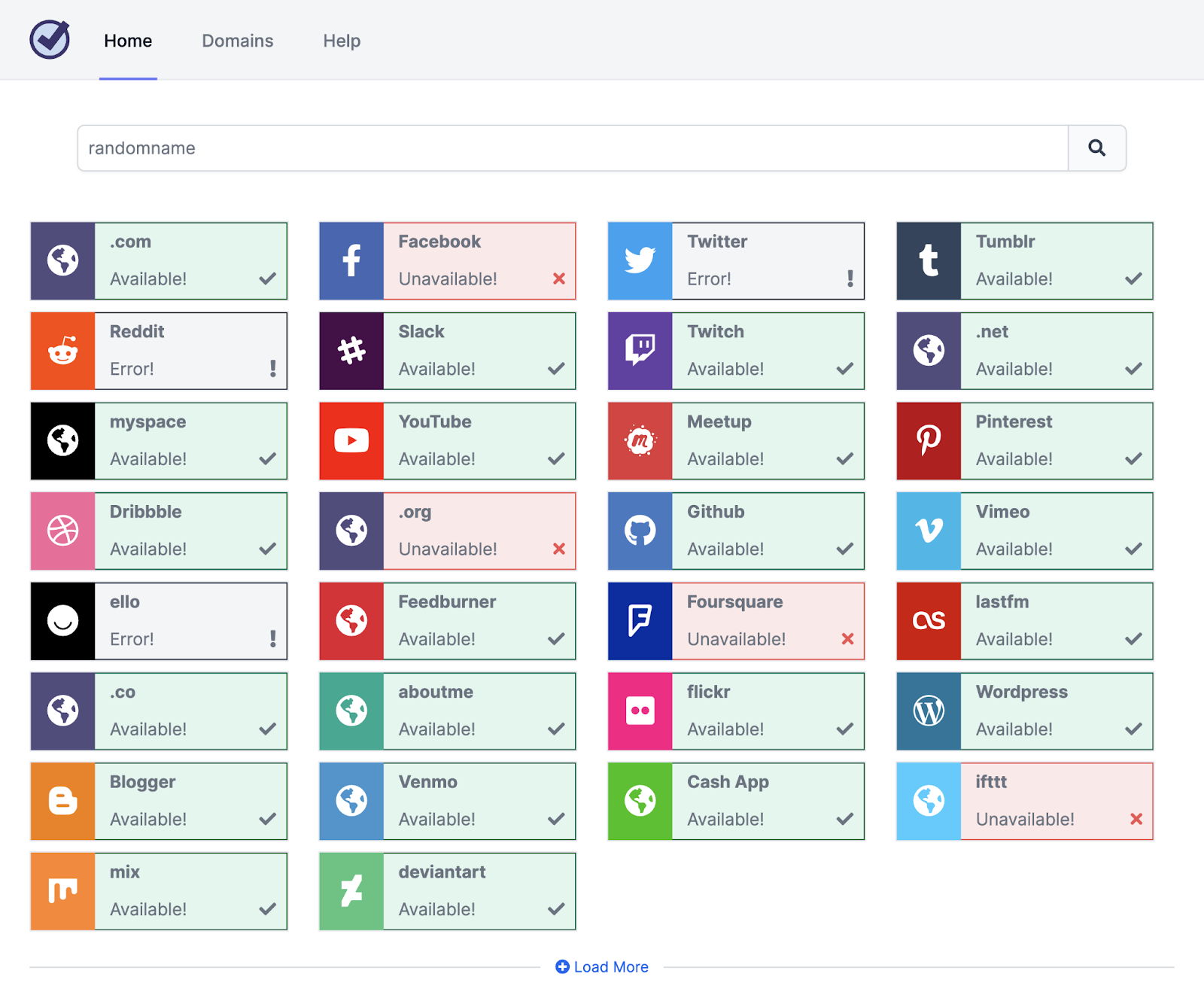 Want to change an existing handle? Check out the social platform's support section for guidance.
Profile Pictures
Your profile picture is the main image associated with a social media account. Consistency across profiles makes it easier for people to recognize your brand. 
Most businesses use their logo.

If you're building a personal brand, you could use a high-quality headshot instead.

Some platforms allow you to upload extra profile images (e.g., the header image on Twitter).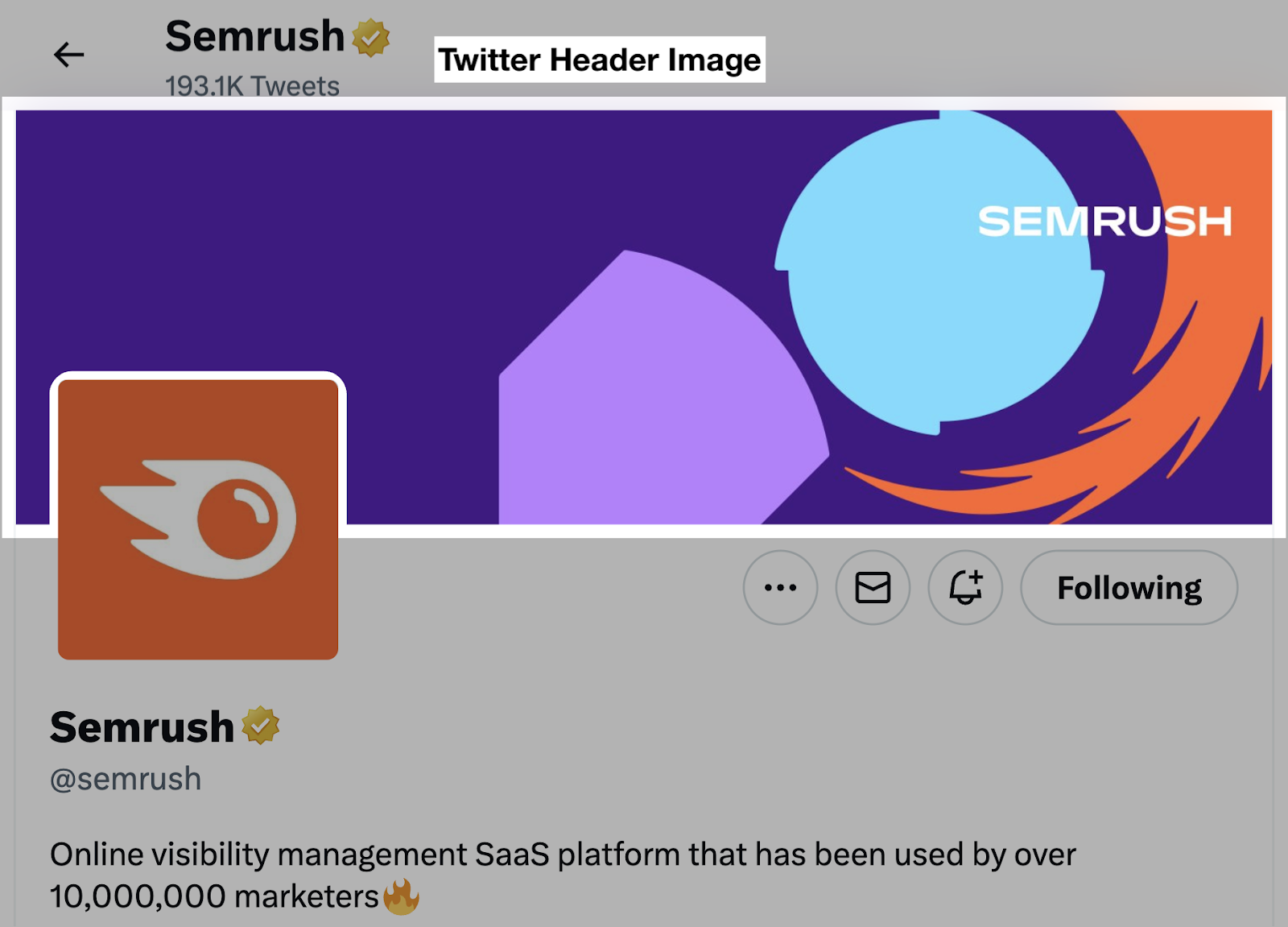 This can be a great way to promote your latest marketing campaign.
Bios
The bio is the short description that appears on a social media profile. Explain what your business does and why someone should follow you. Try looking at your rivals' bios for inspiration. 
For example, Semrush's catchy bio uses social proof and an emoji to grab users' attention.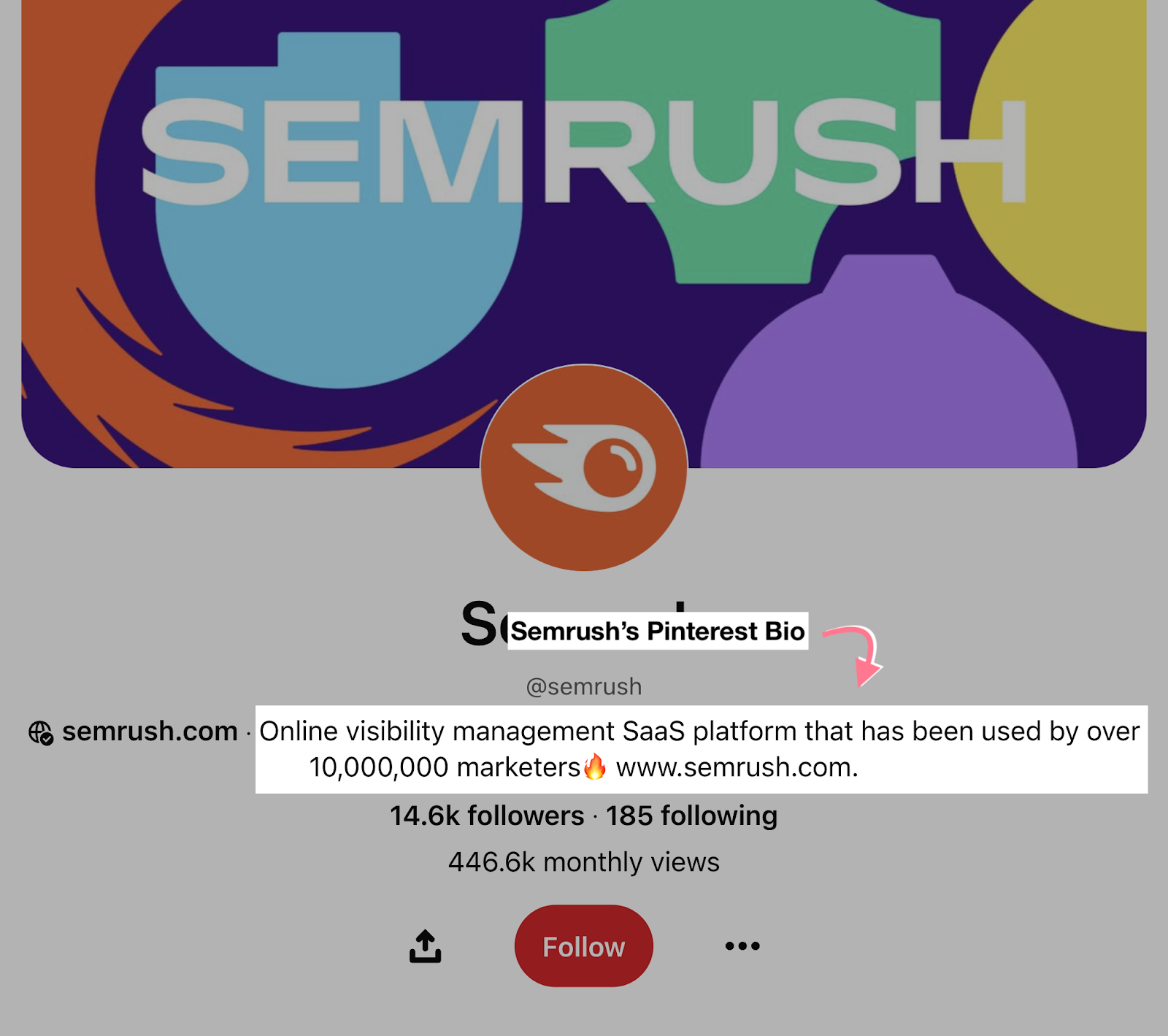 And fill in any other fields, such as your website URL and contact details. This makes it easier for social media users to learn about and engage with your brand.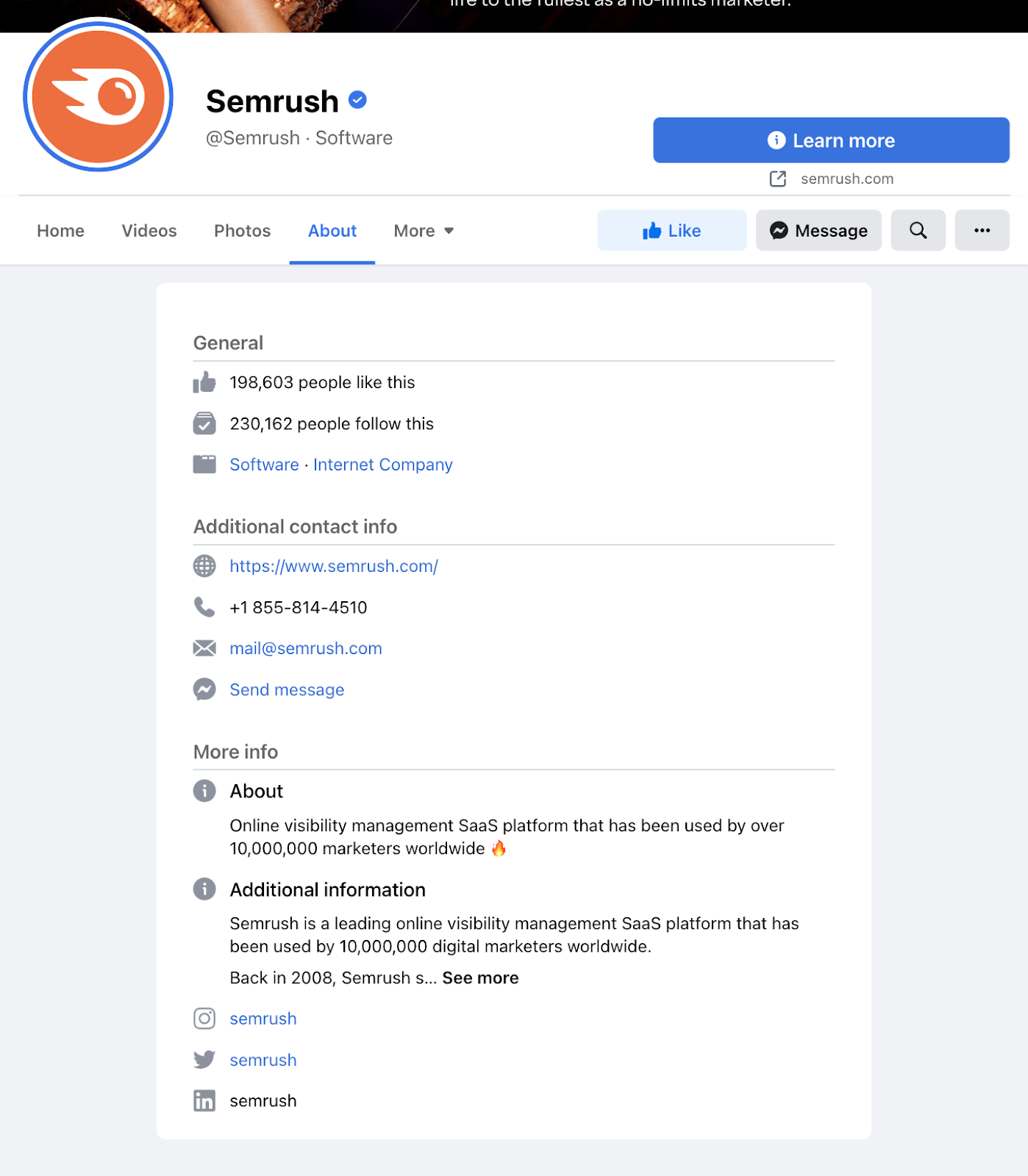 Verification
Social media verification is the process of proving that your brand account is authentic. That it really belongs to you or your business. (And isn't being run by an imitator.)
Most social media platforms display a "Verified" badge on verified profiles. Like this:

If you can get verified, you should. To build trust with users. 
Privacy Settings
Check each platform's privacy settings to ensure anyone can find, follow, and contact your brand.
For example, "Public Tweets" are visible to people on and off Twitter. They are eligible to appear in Twitter search results and can even appear in Google.
Meanwhile, "Protected Tweets" are only visible to your Twitter followers.
To protect (or unprotect) your tweets, click "Privacy and safety" > "Audience and tagging." Then click on the checkbox beside "Protect your Tweets."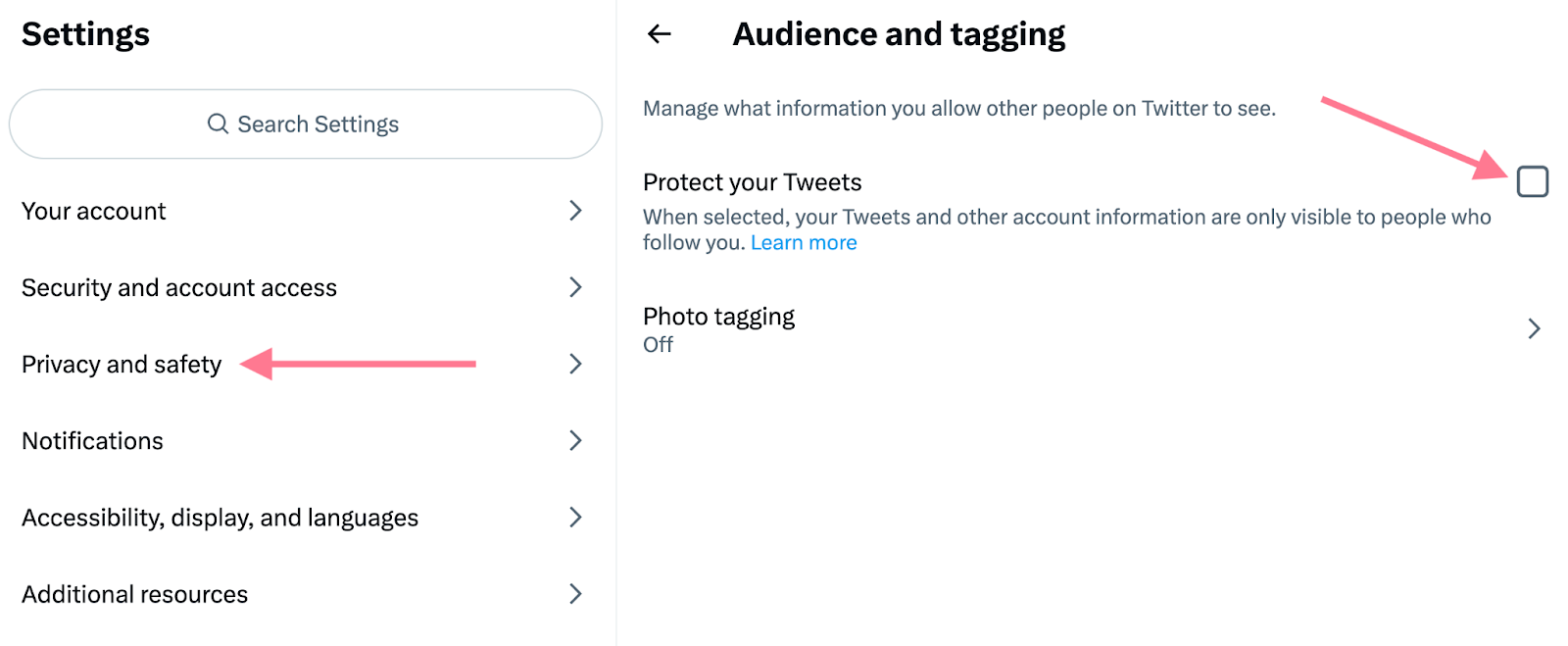 Also check "Allow message requests from everyone" on Twitter. Otherwise, it will be difficult for people to privately message you. Which can hinder your customer service goals.
To do that, click "Privacy and safety" > "Direct messages." Then click on the checkbox beside "Allow message requests from everyone."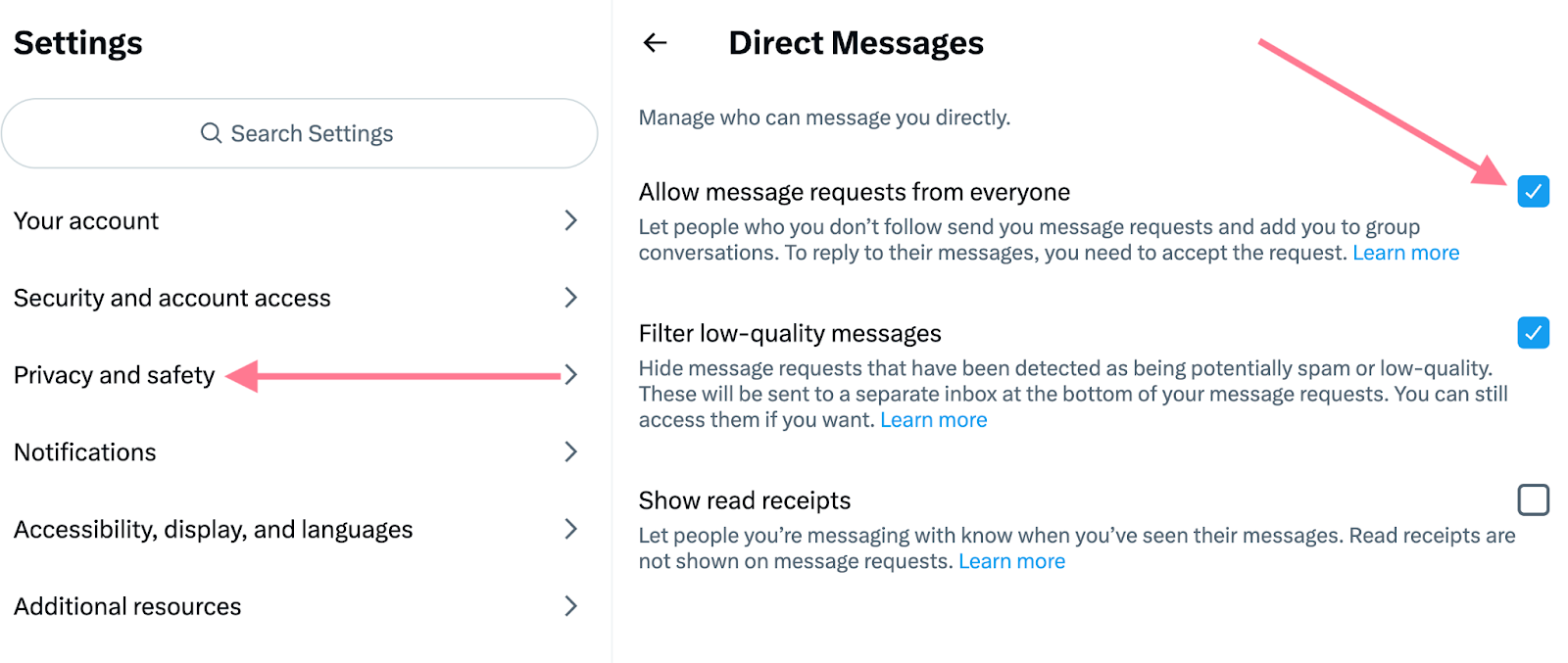 Remember to review privacy settings on all your social media accounts. If you need help, check out the platforms' support pages.
Post High-Quality Content
The key to success on any social media platform is posting high-quality content. Content your target audience finds helpful, interesting, or entertaining. It helps people discover your brand and gives them a reason to engage with you.
Strategically plan your social content to earn followers and turn them into loyal customers. Here's how:
Create a Social Media Content Strategy
A social content strategy outlines what types of content to create. It's a framework that helps you save time and stay on track toward your goals.
To start, list the content formats available on your chosen platforms. This will help you brainstorm viable ideas.
For Instagram, your list would look like this:
Reels (videos up to 90 seconds with an aspect ratio of 9:16)
Photos (aspect ratio between 1.91:1 and 4:5)
Carousels (up to 10 videos and photos in a single post)
Stories (photos and videos that disappear after 24 hours)
Tip: Visit the brand help center on your chosen platforms for guidance:
Next, brainstorm the types of content you could create for each format. Such as case studies, tutorials, or product demos. (Get more ideas from this list of social content types.)
Narrow it down to the best ideas by answering the following questions:
Why will your audience find this content valuable? Will it educate, entertain, or inspire them?
How will you create this content? Do you have the resources you need?
Keep your notes together in a document.
Let's say you were doing social media marketing management for the camera brand GoPro. The start of your Instagram strategy might look like this:
| | | | |
| --- | --- | --- | --- |
| Format | What | Why | How |
| Photo | Customer photo | Inspire | Ask customers to share photos using #GoPro |
| Reel | Extreme sports videos | Entertain | Sponsor extreme sports people |
| Carousel | Top tips | Educate | Image editing software |
Here's an example of a resulting post: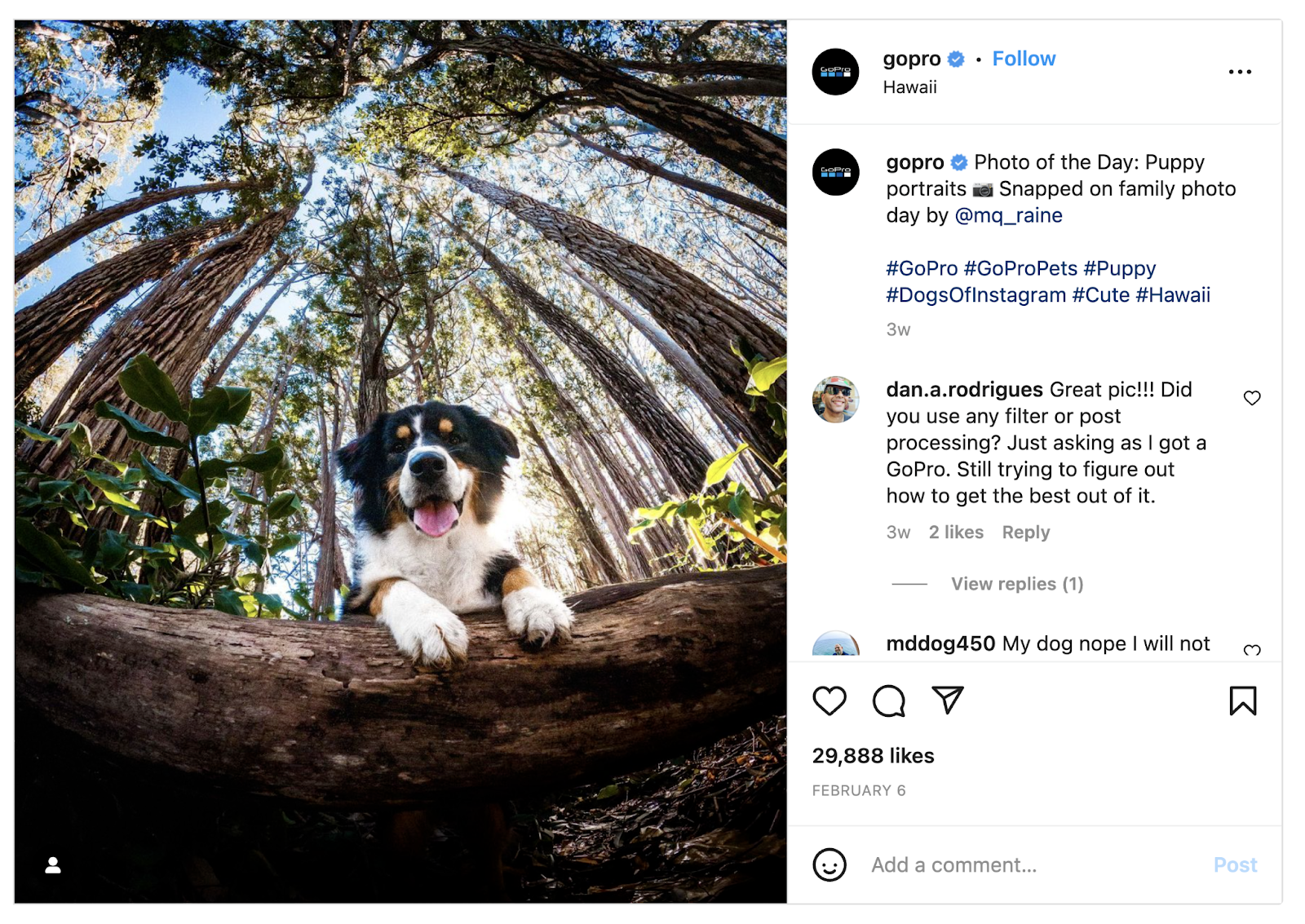 To find out what content performs best in your niche, try Semrush's Social Tracker. 
The "Top Content by Channel" section showcases posts with the best engagement. (From competitors' profiles and your own.)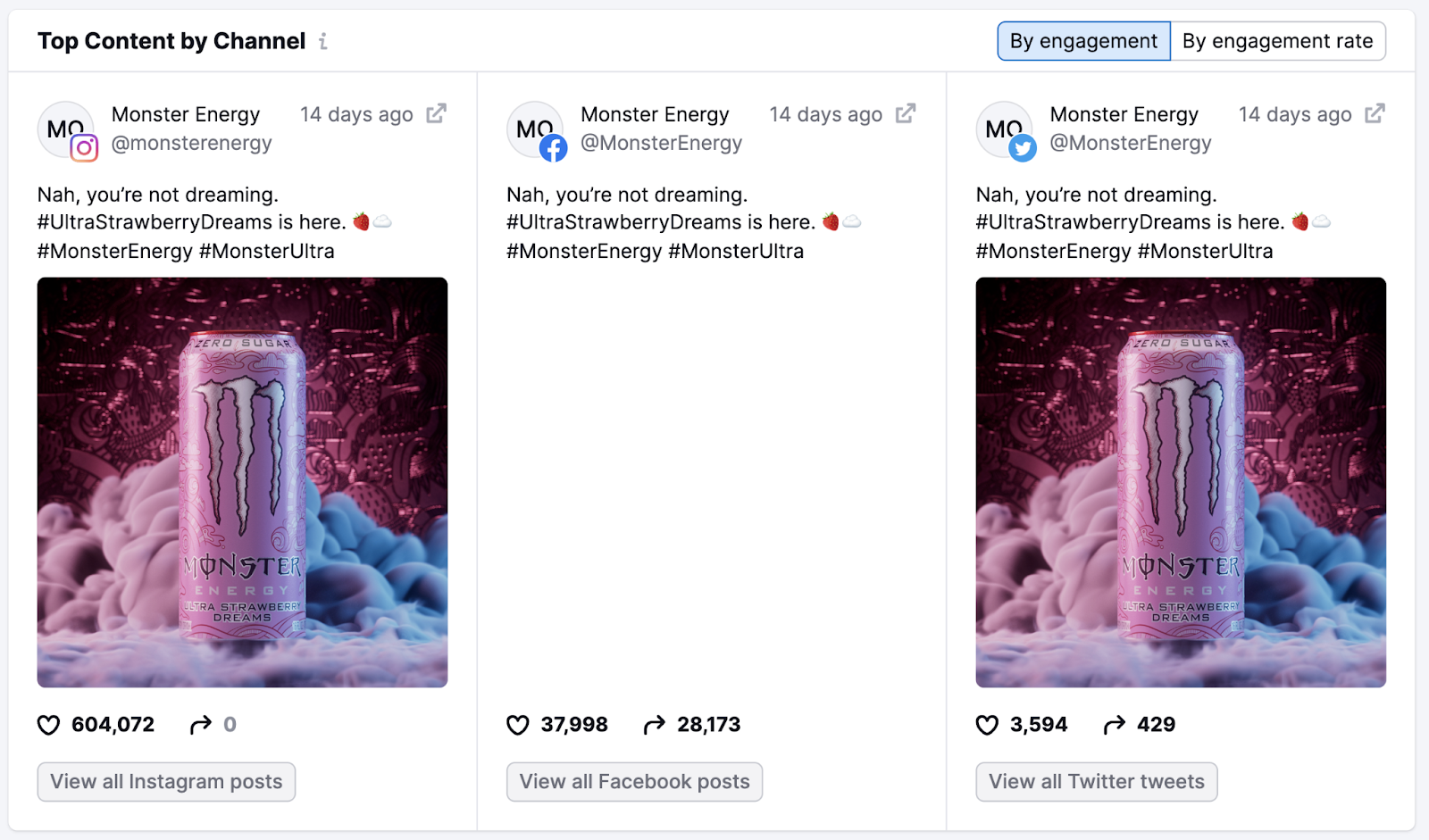 Next, decide how often to post on each platform. And at what times.
These are the most common posting frequencies among B2C and B2B brands, according to Hubspot's State of Marketing Trends Report 2022.
| | | |
| --- | --- | --- |
|   | B2B | B2C |
| Facebook | Four to six times per week | Every day |
| YouTube | Every day | Four to six times per week |
| Twitter | Every day | Every day |
| LinkedIn | Four to six times per week | Four to six times per week |
| TikTok | Every day | Four to six times per week |
| Instagram | Two or more times per week | Four to six times per week |
The same social media managers said Tuesdays, Wednesdays, and Thursdays were best for engagement. While 6 to 9 p.m. was the optimal posting time.
Semrush's Social Analytics tool shows when your Facebook and Instagram followers are online.
Just go to the relevant tab and look at the "When your fans are online?" section of your "Audience" report.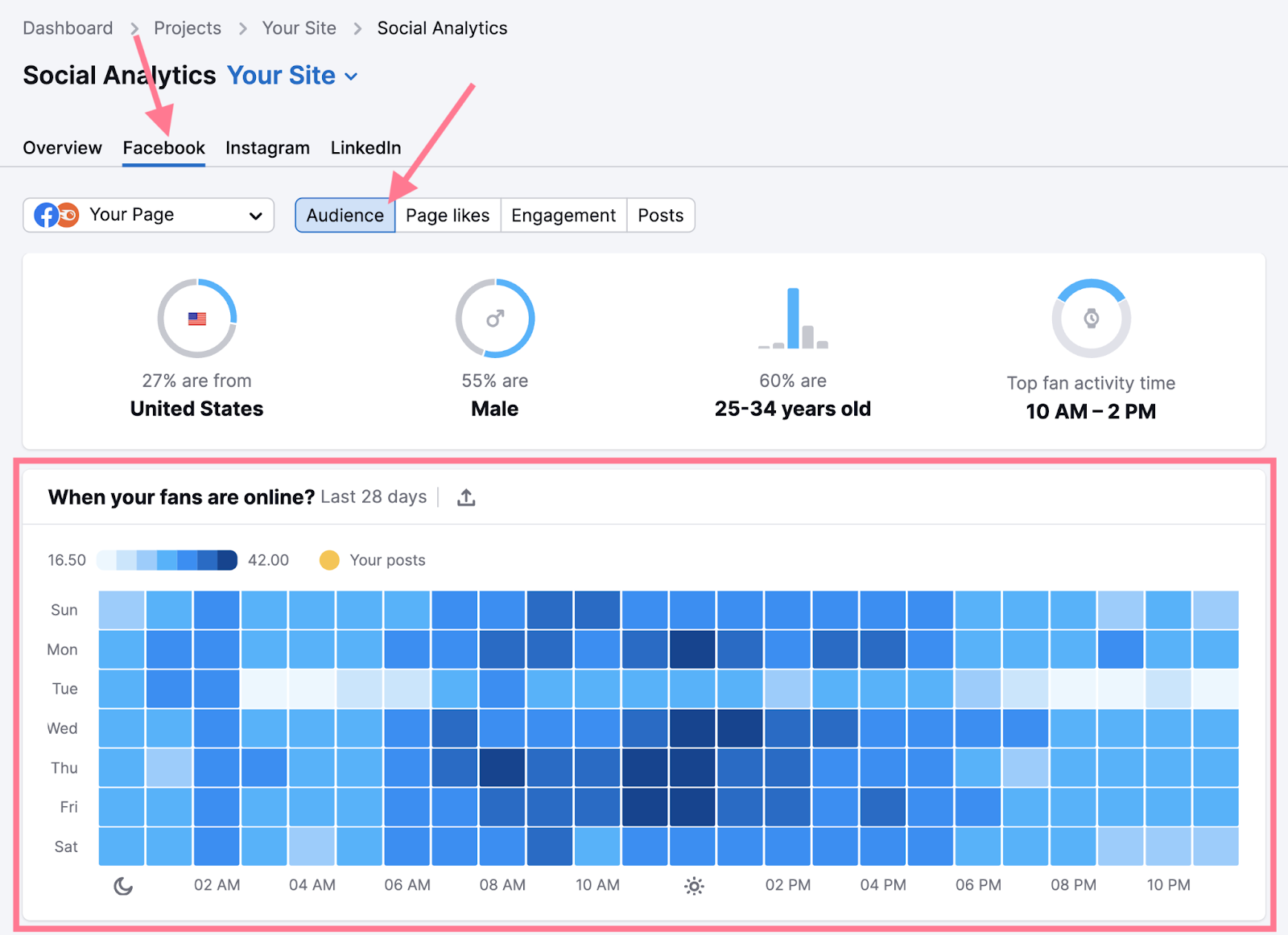 Otherwise, think about key points in your target audience's day. For example, professionals might check LinkedIn before they start their workday. 
Also look at your competitors to see when they post and get the most engagement.
Tip: Use our social media strategy templates to get suggestions based on the size of your business.
Set Up a Social Media Content Calendar
Social media management is more efficient and effective when you plan ahead. 
Creating the majority of content in advance makes it easier to accomplish the following:
Prepare for upcoming events, like marketing campaigns and public holidays
Maintain a consistent posting schedule
Post a variety of content
This also gives social media managers more time to focus on community engagement day-to-day.
The best way to stay organized is with a social media content calendar. It lays out what you're going to post and when.
Our free social media calendar template (click to make a copy) includes the following columns: 
| | |
| --- | --- |
| Channel | The social media platform you will post on |
| Day | The day of the week (to match up with the date) |
| Status | Whether your content is planned, in progress, scheduled, or published |
| Date | The publishing date |
| Time | The publishing time |
| Post Topic/Type | Keep followers engaged with a variety of post types and topics |
| Copy | The text that will be used in your post |
| Visual Type | Keep followers engaged with a variety of visuals (e.g., GIFs, videos, and still images)  |
| Visual (Drive Link) | Link to your visuals once you've created them |
| Link to Assets | Link to any related assets, such as blog posts or products |
| Link to Published Post | Add the post URL once it's published |
Once you have your template, populate the calendar with ideas. Try to use a good variety of content types from your social strategy. And take upcoming events into account.
Let's say you wanted to share GIFs and New Year's Day is coming up. You could create an animated "Happy New Year" greeting for your followers.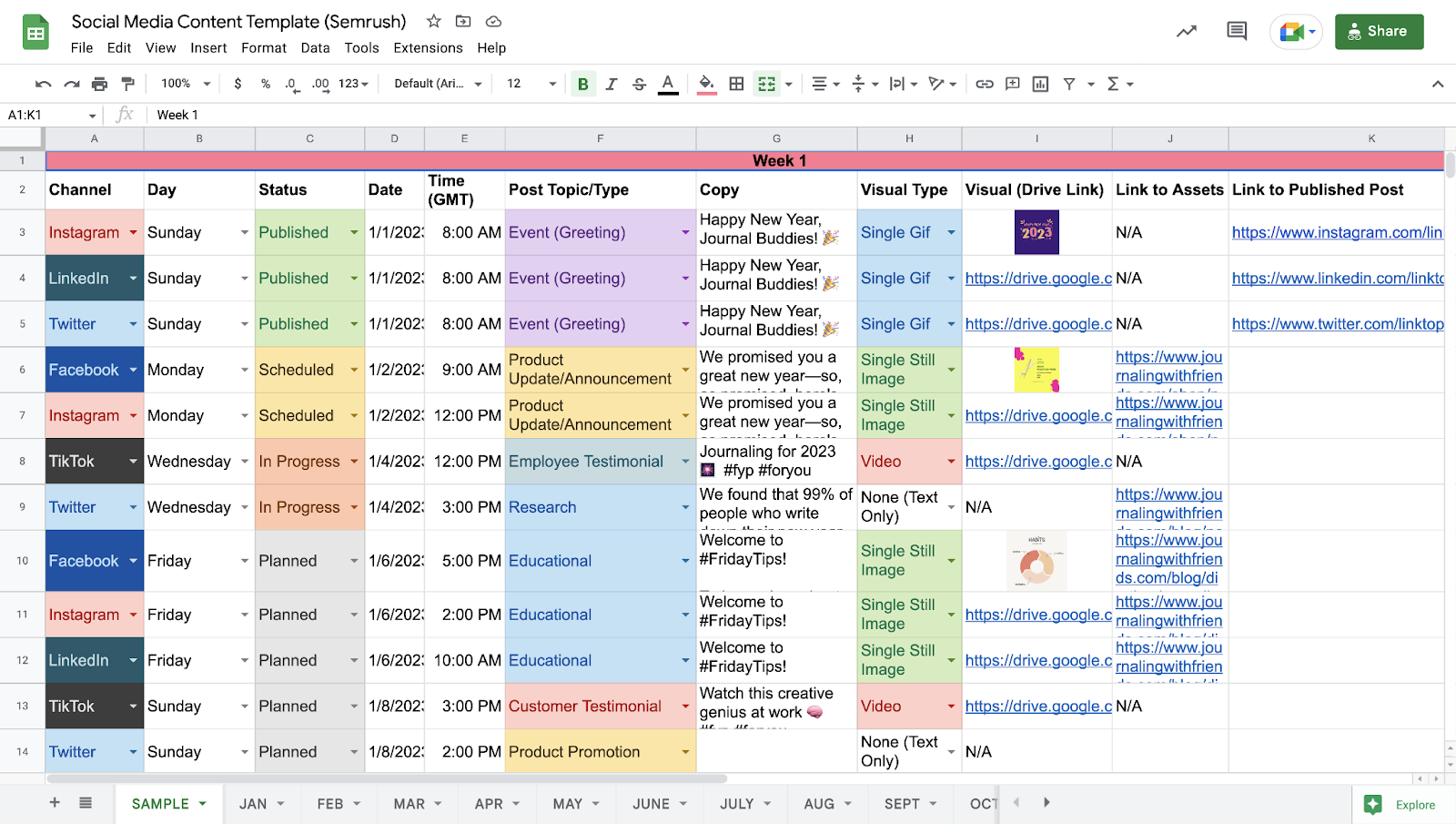 Tip: For inspiration, check out our list of ways to create engaging social media content.
Then bring your ideas to life by preparing the content.
Here are some tips to keep in mind: 
| | |
| --- | --- |
| Text | Spell check using your browser or an extension like Grammarly. |
| Emojis | Emojis can add personality to your text. |
| Hashtags | Relevant hashtags (e.g., #Fashion) in posts, comments, and captions can expand your posts' reach.  |
| Visuals | Create eye-catching images and videos using a tool like Canva, making sure to customize the format for each platform. |
The final step is scheduling your posts.
Semrush's Social Poster tool allows you to simultaneously schedule posts on up to six social media platforms—Facebook, Twitter, Instagram, Pinterest, LinkedIn, and Google Business Profile. This saves you a ton of time. And it's free for up to 10 accounts.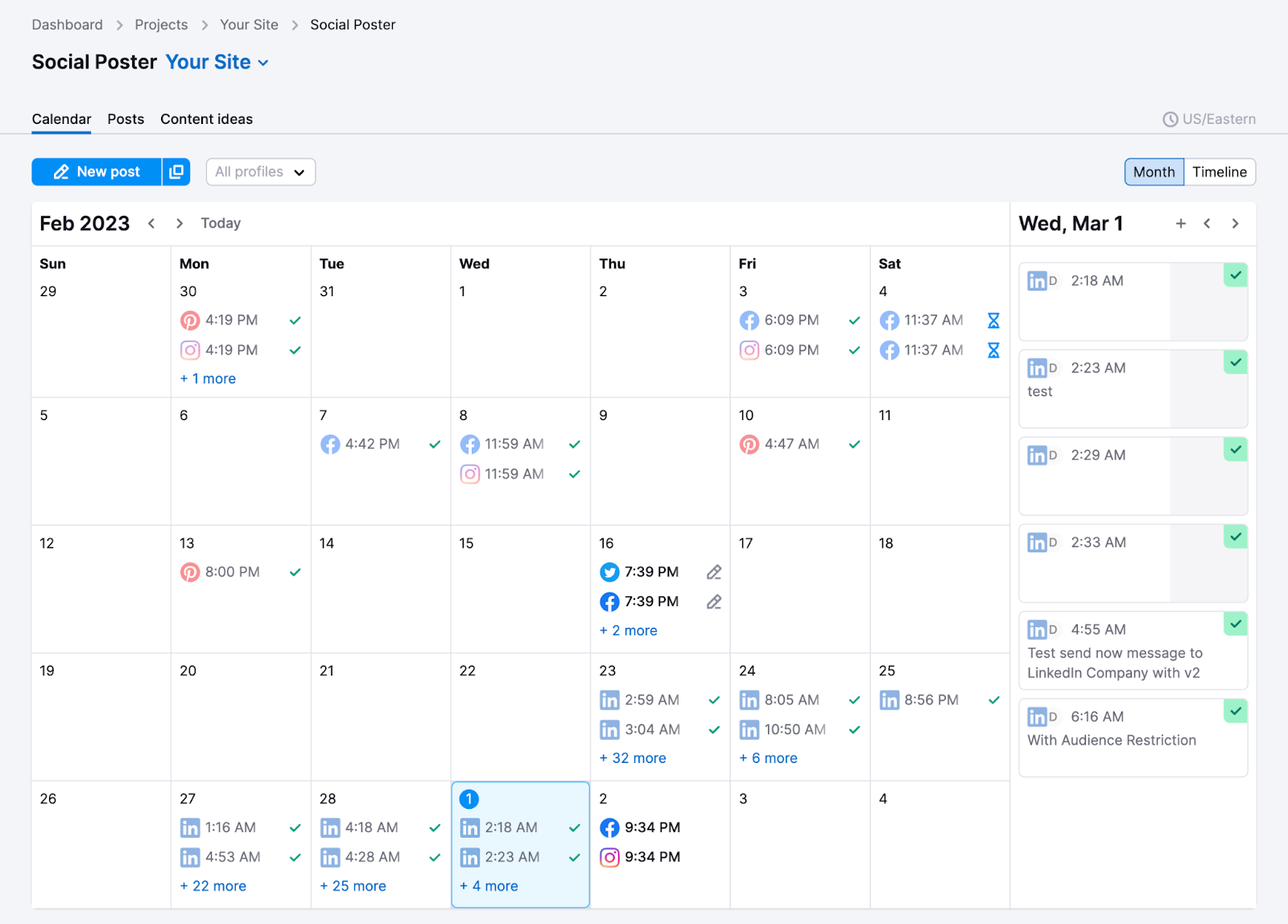 (Google Business Profile isn't strictly a social media site. But you can post updates to your profile.)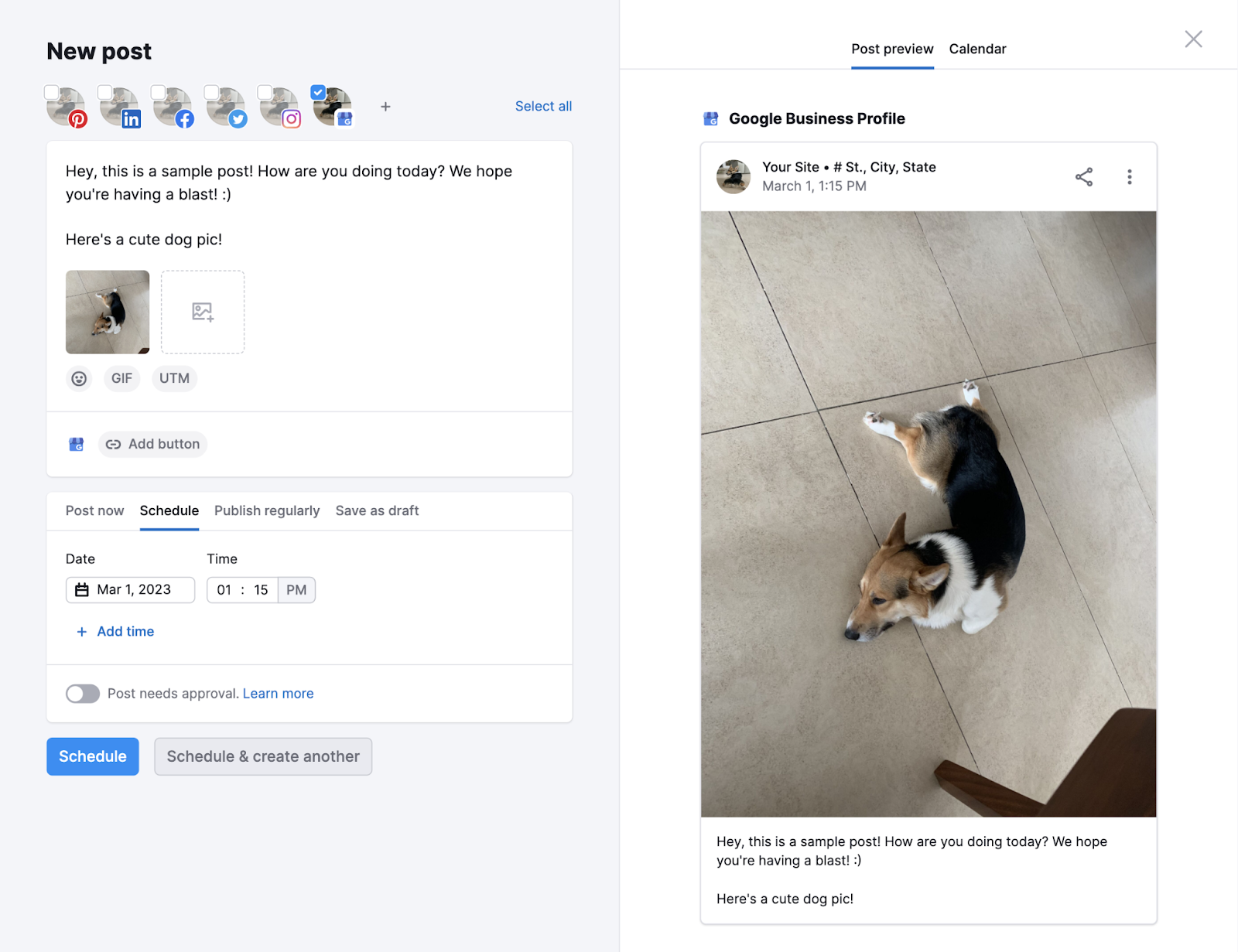 Alternatively, schedule your post through each social media platform. 
If scheduling isn't possible, you'll need to set a reminder for the optimal posting time using a calendar app. And publish it then.
Semrush's Marketing Calendar has everything you need.
Click "+ New Activity" and do the following: 
Enter a title for your reference (e.g., "Instagram Post")
Select the associated campaign, if you wish (e.g., "Product Launch")
Enter the date and time your post should be published
Click "Open in Editor"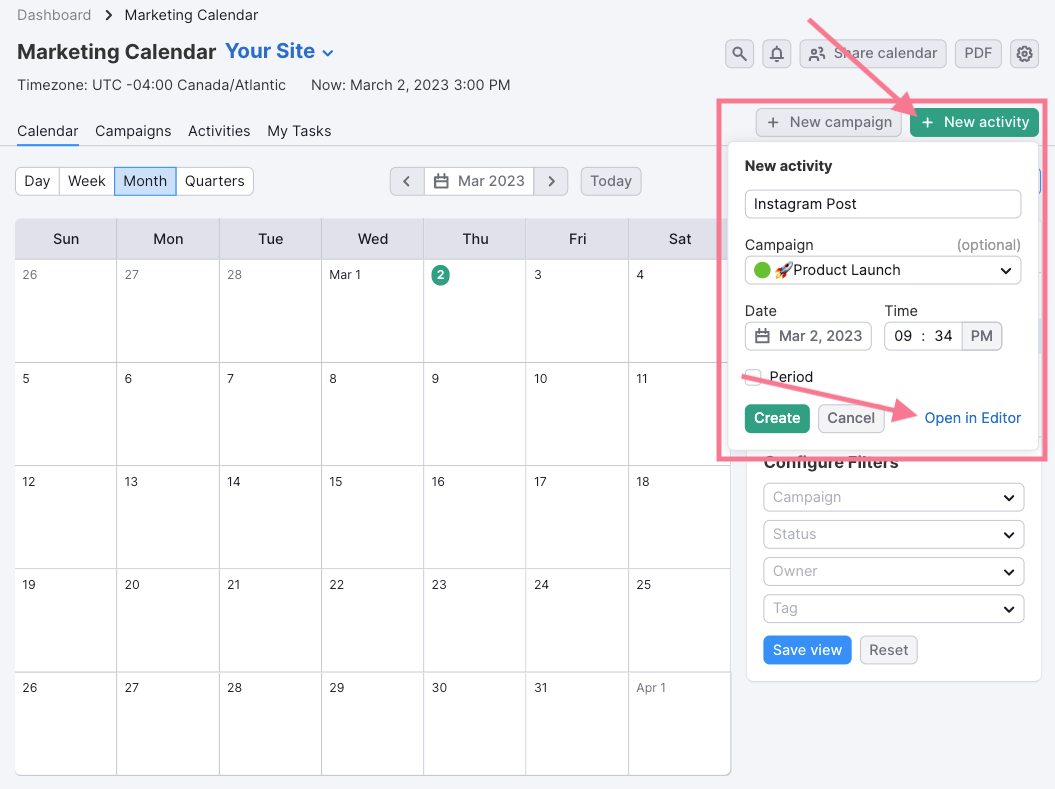 In the Editor, set the status as "In progress" or "Requires approval."
Then add any tags, captions, attachments, comments, or tasks. And click the "X" once you're done.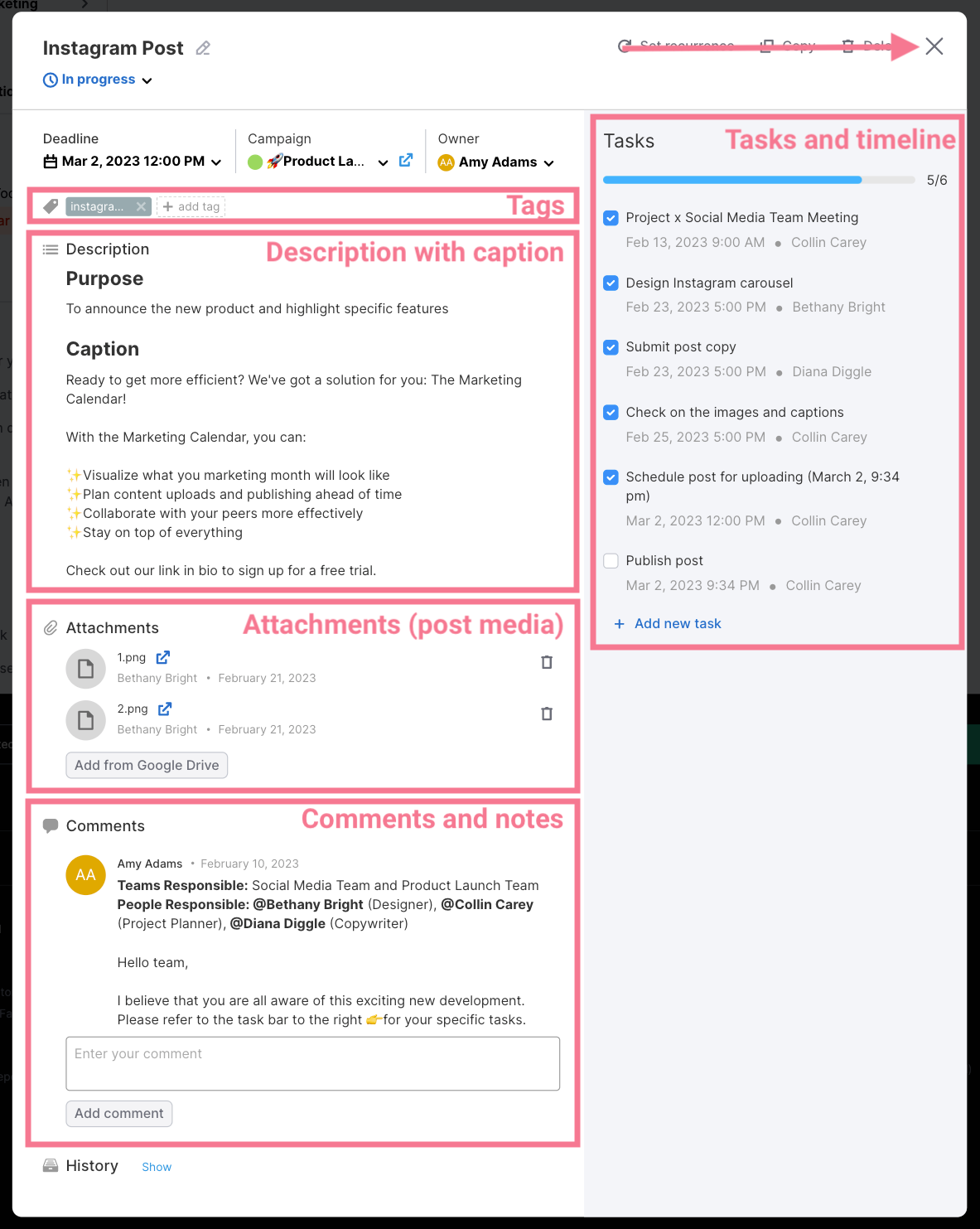 View your calendar, campaigns, activities, and tasks any time in the Marketing Calendar dashboard. And keep an eye on your email for notifications.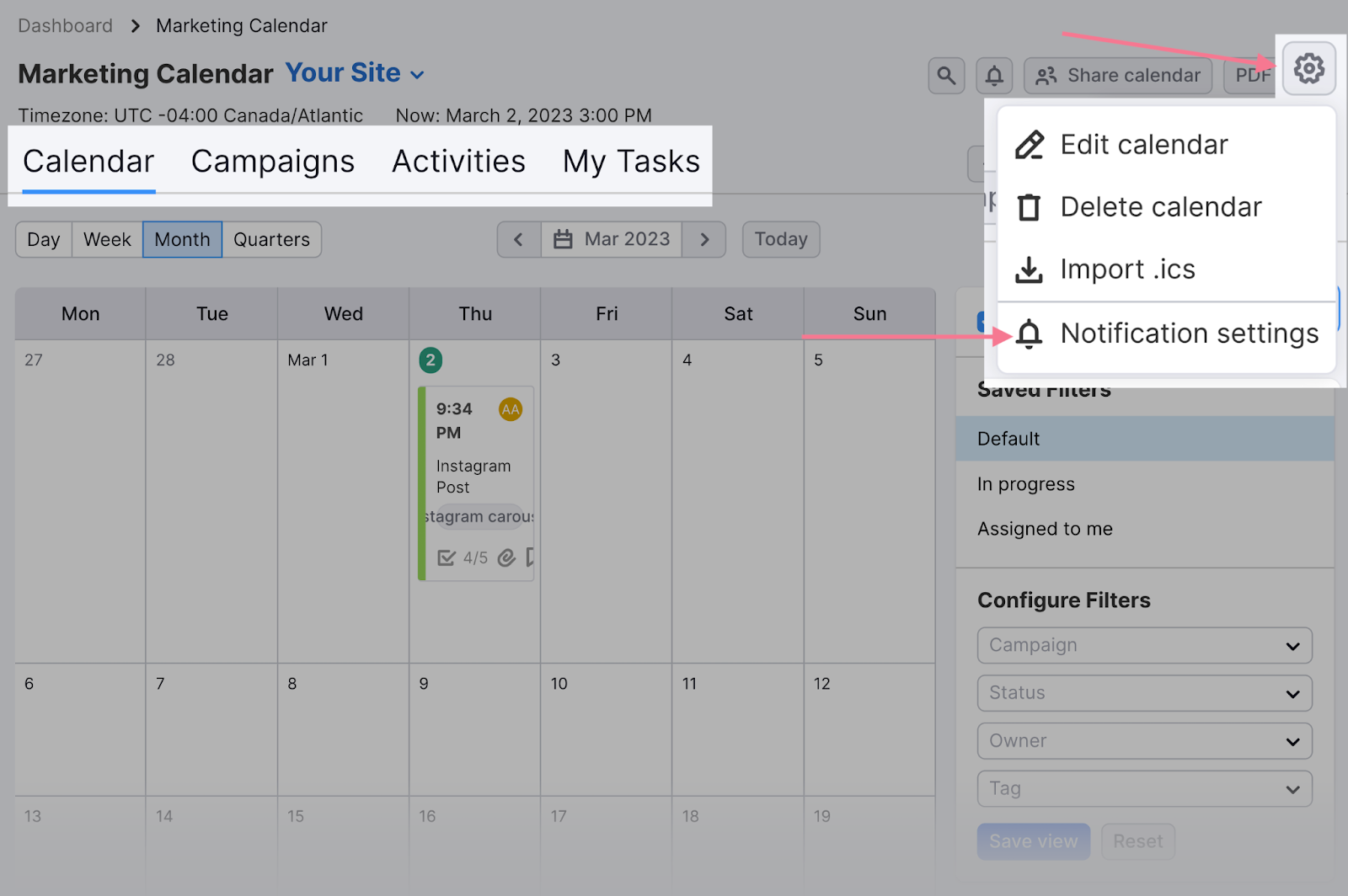 Social media is supposed to be social. And spontaneous. 
So don't rely on scheduled posts alone. Monitor activity in your niche to identify conversations you can be a part of. And engage with trends that can boost your visibility.
Here are a few ways to engage with your followers: 
Monitor Brand Mentions
It's crucial to know when people are talking to (or about) your brand. And respond effectively.
This is called "social listening."
To get alerts when someone addresses your brand directly, switch on notifications in your social media accounts for the following:
Tags: Someone tagged your @handle in a post or comment
Replies: Someone replied to your post or comment
Direct messages: Someone messaged you privately
Comments: Someone commented on your post
Reactions: Someone reacted (e.g., "Liked") your post or comment
And anything else that's relevant on the platform.
Or use Semrush's Social Inbox to see Facebook, Instagram, and LinkedIn mentions in one place.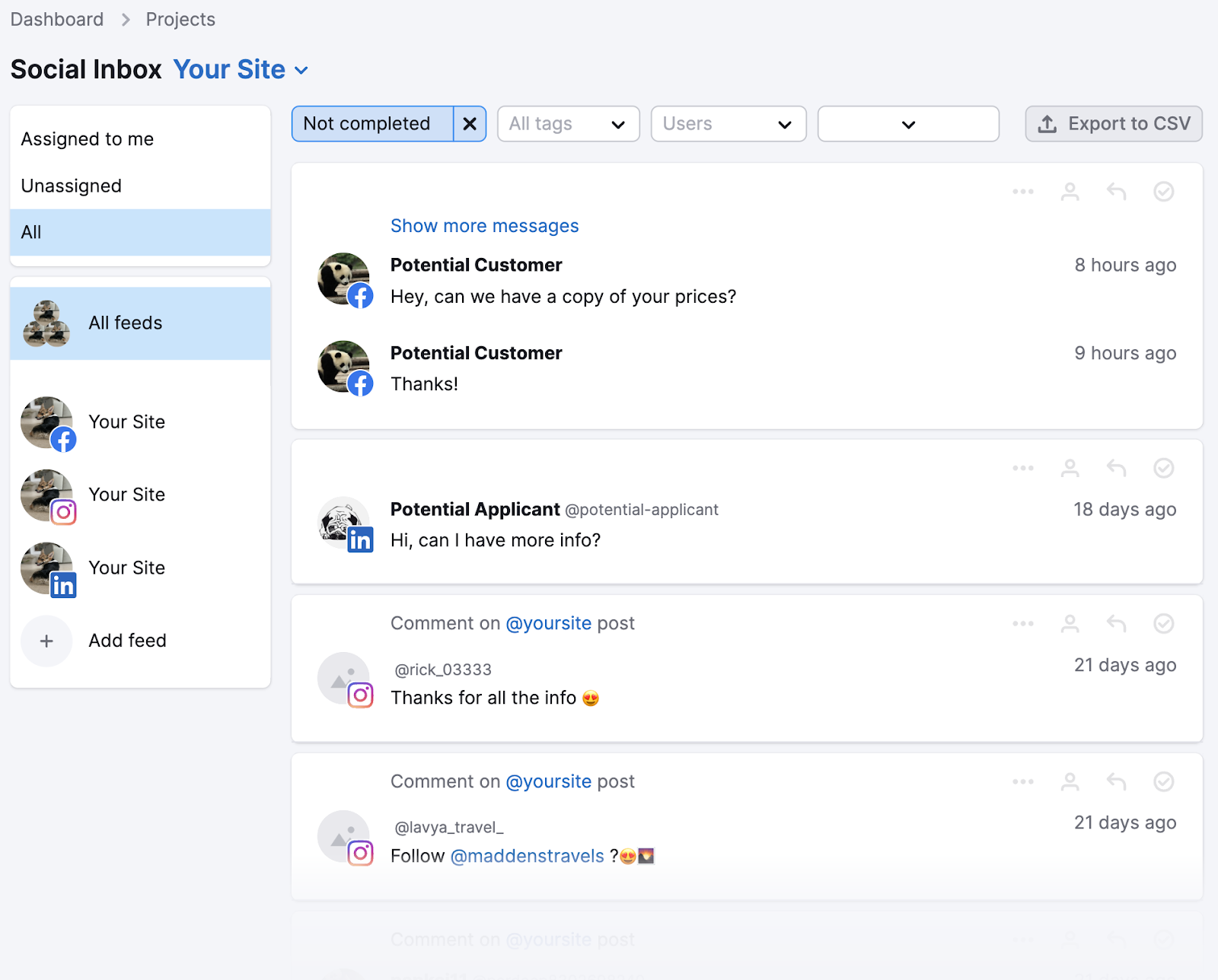 You can even send responses here. It's an efficient way to manage multiple accounts.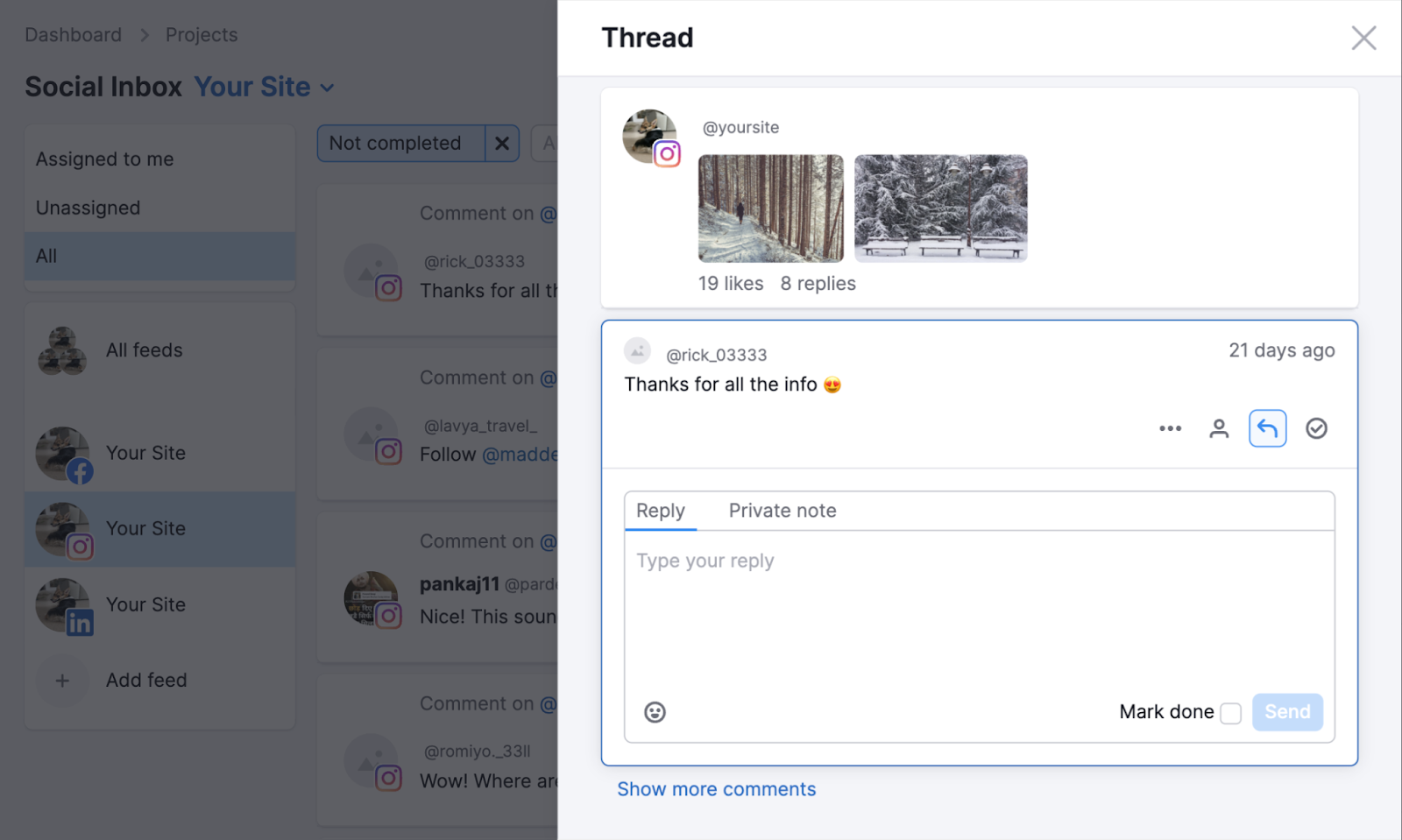 To know when someone mentions your brand without tagging, search your brand name (and common misspellings) once a week or so on each social platform.
For example, if you did social media management for Gymshark, you'd search "gymshark" on Twitter like this: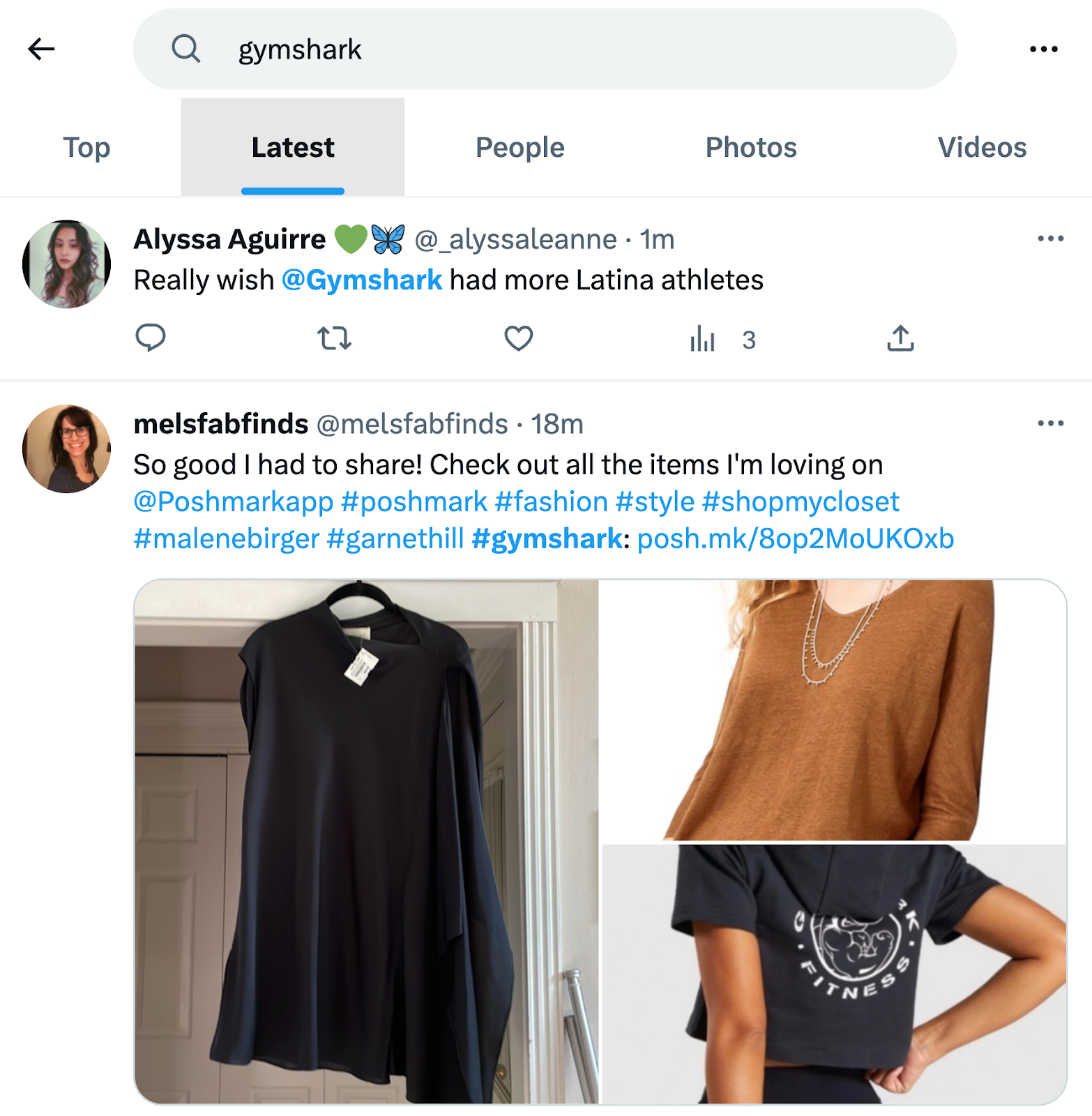 Or get automatic updates with the Media Monitoring app. 
For example, here's a report for Amazon that includes brand mentions on TikTok: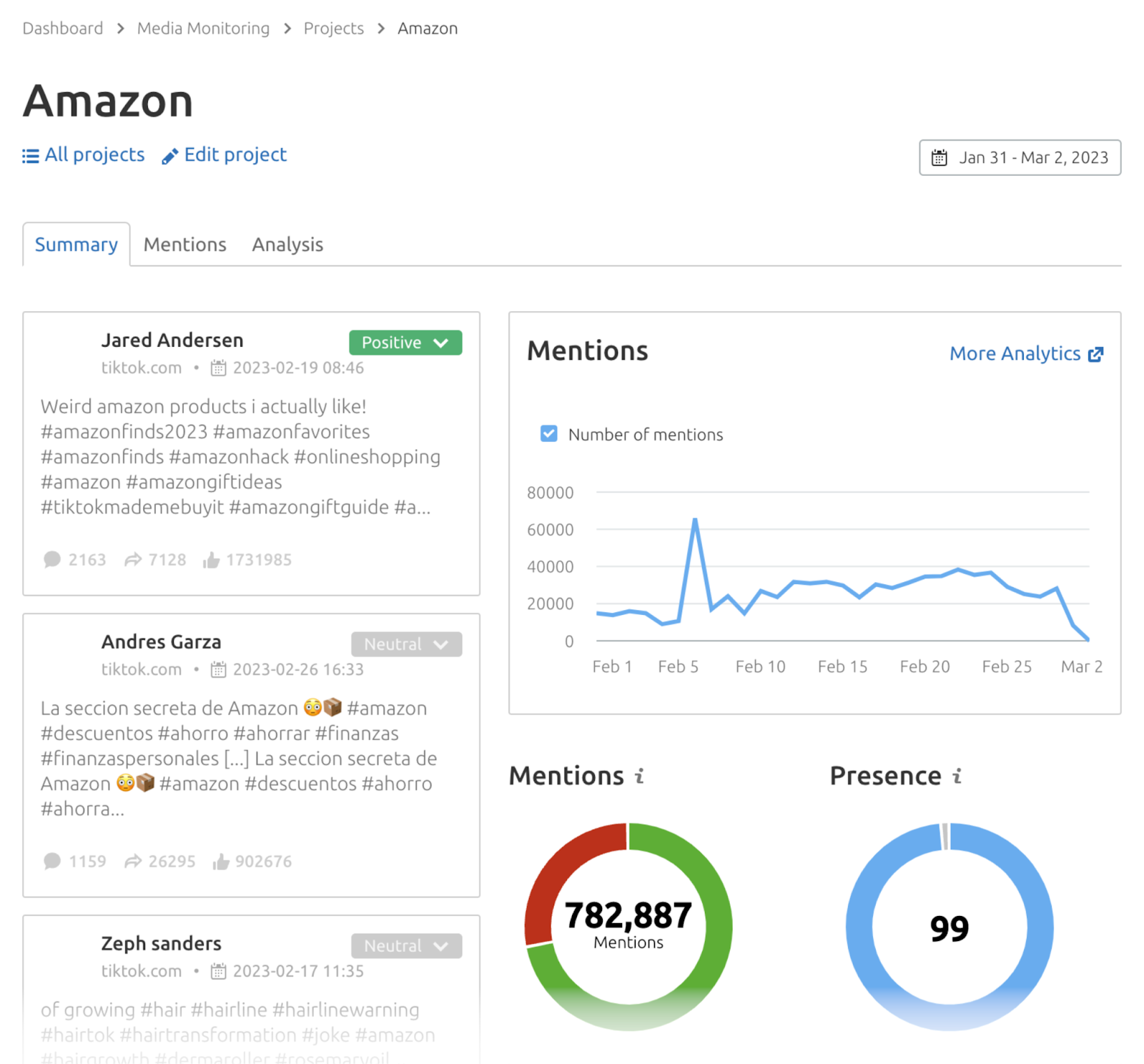 The app also indicates whether mentions have positive or negative sentiment.
Always respond to negative comments first. Addressing issues quickly, politely, and effectively can prevent them from escalating.
Resolve private and complex matters via direct message (or another private channel).
If someone posts something positive, responding (or reacting) can strengthen your relationship with them further. And draw others' attention to their praise.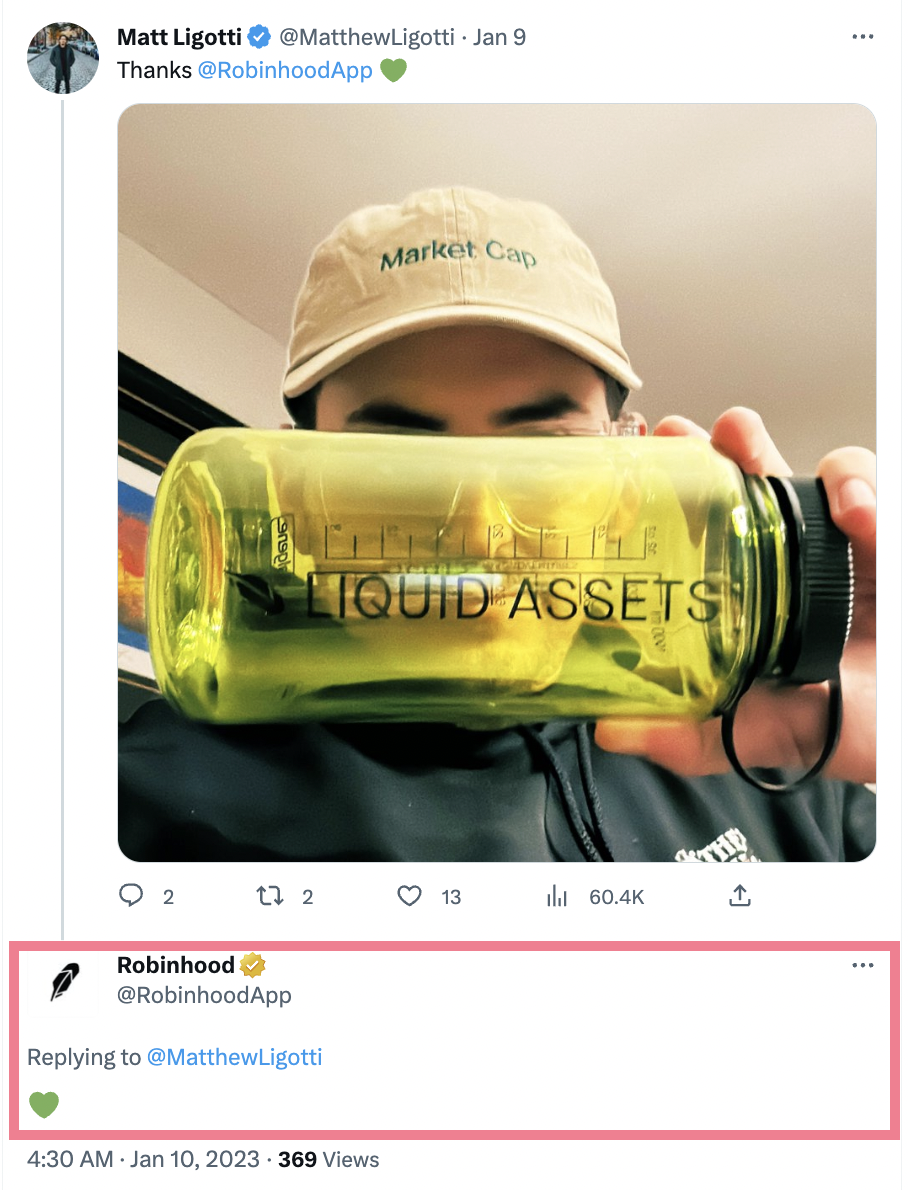 Tip: For in-depth advice, enroll in Semrush's free social listening course.
Join and Start Conversations
To keep track of conversations in your niche, follow competitors and influencers. Find them by searching relevant keywords on each platform.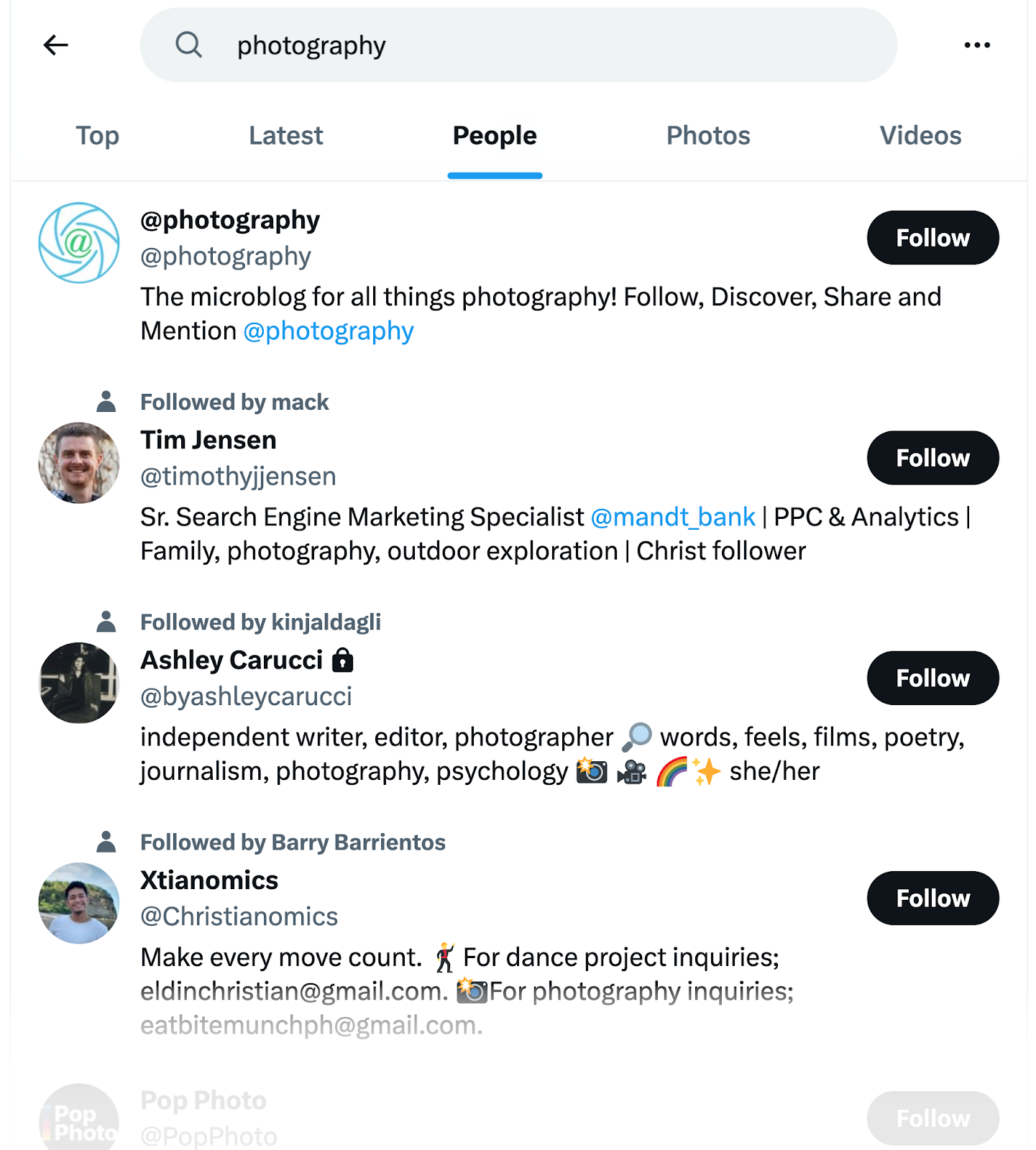 Follow them to see their content in your feed.
Also subscribe to relevant topics or hashtags, if possible. 
For example, go to the "More" section, then "Topics," on Twitter. And click the "+" icon on any topics you're interested in.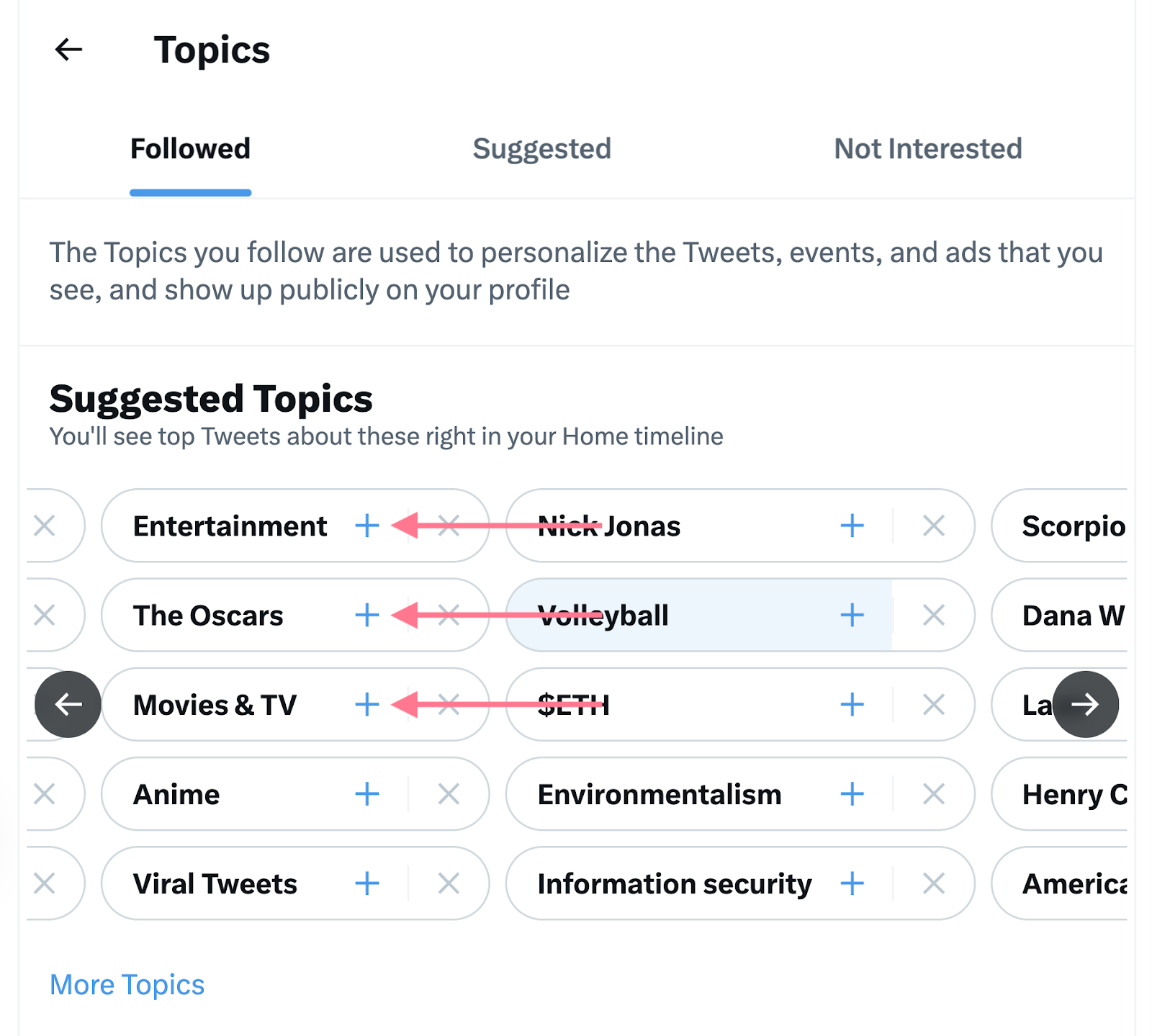 Then, take some time each day to identify major talking points (and popular posts) in your feed. And get involved when you can add value.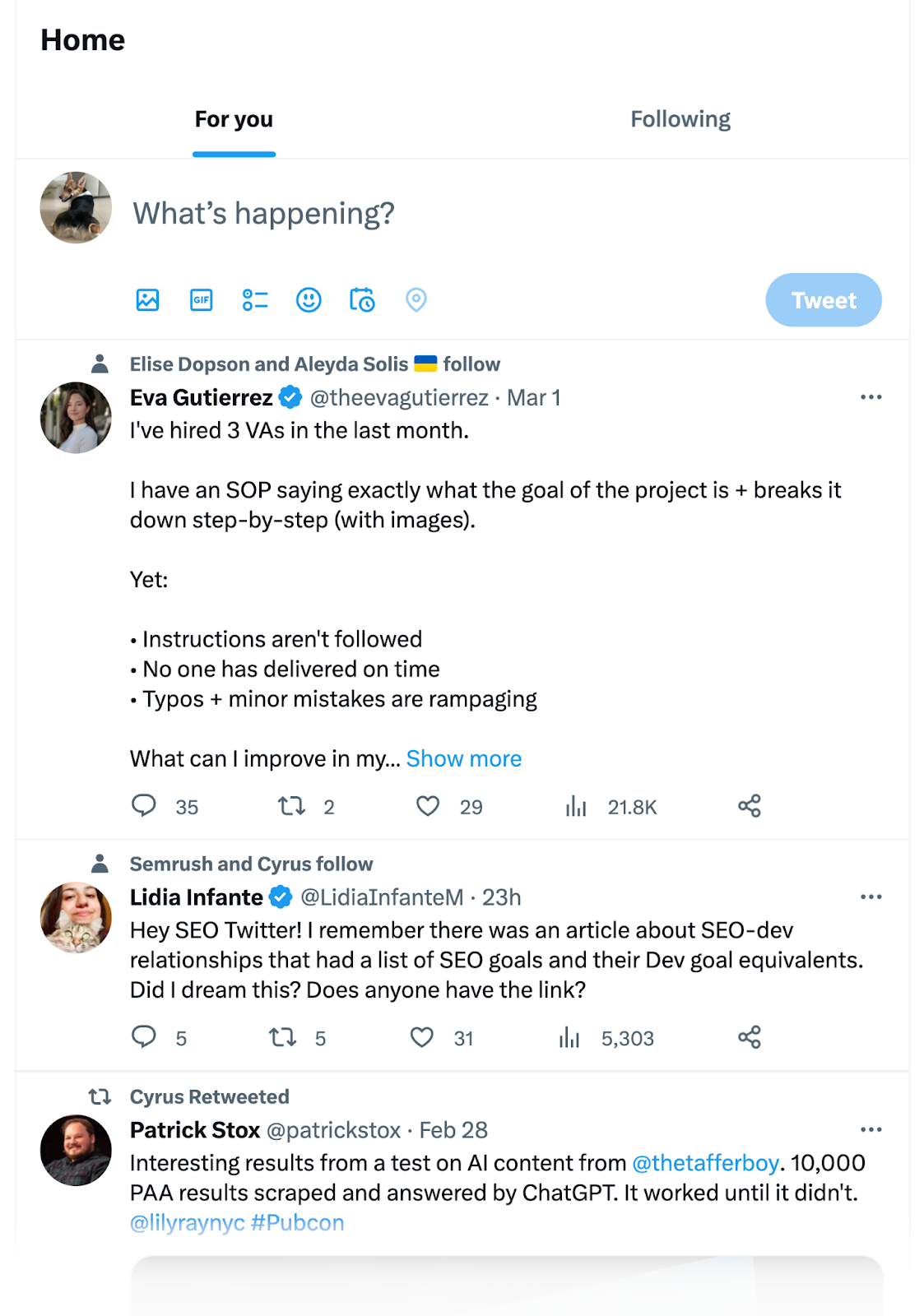 On TikTok, many brands comment on other users' videos (especially those going viral). This helps them get exposure and build a personable brand image.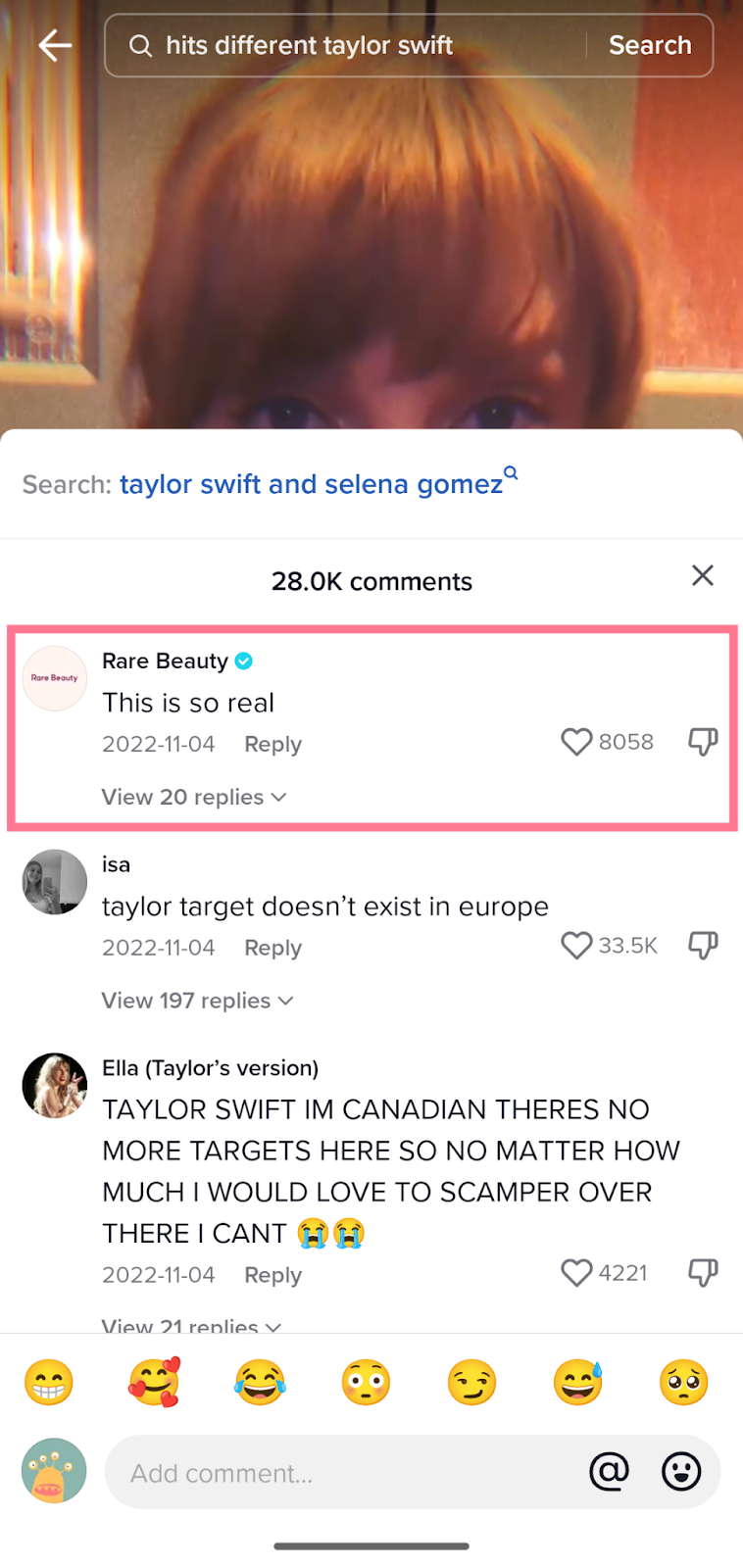 Start conversations, too.
Simple questions and prompts can boost engagement and get people talking. 
While references to trending topics prove you're part of the community. And help you boost visibility.
On TikTok, brands tap into trending sounds and memes to generate engagement. The site's Creative Center can help you find what's hot.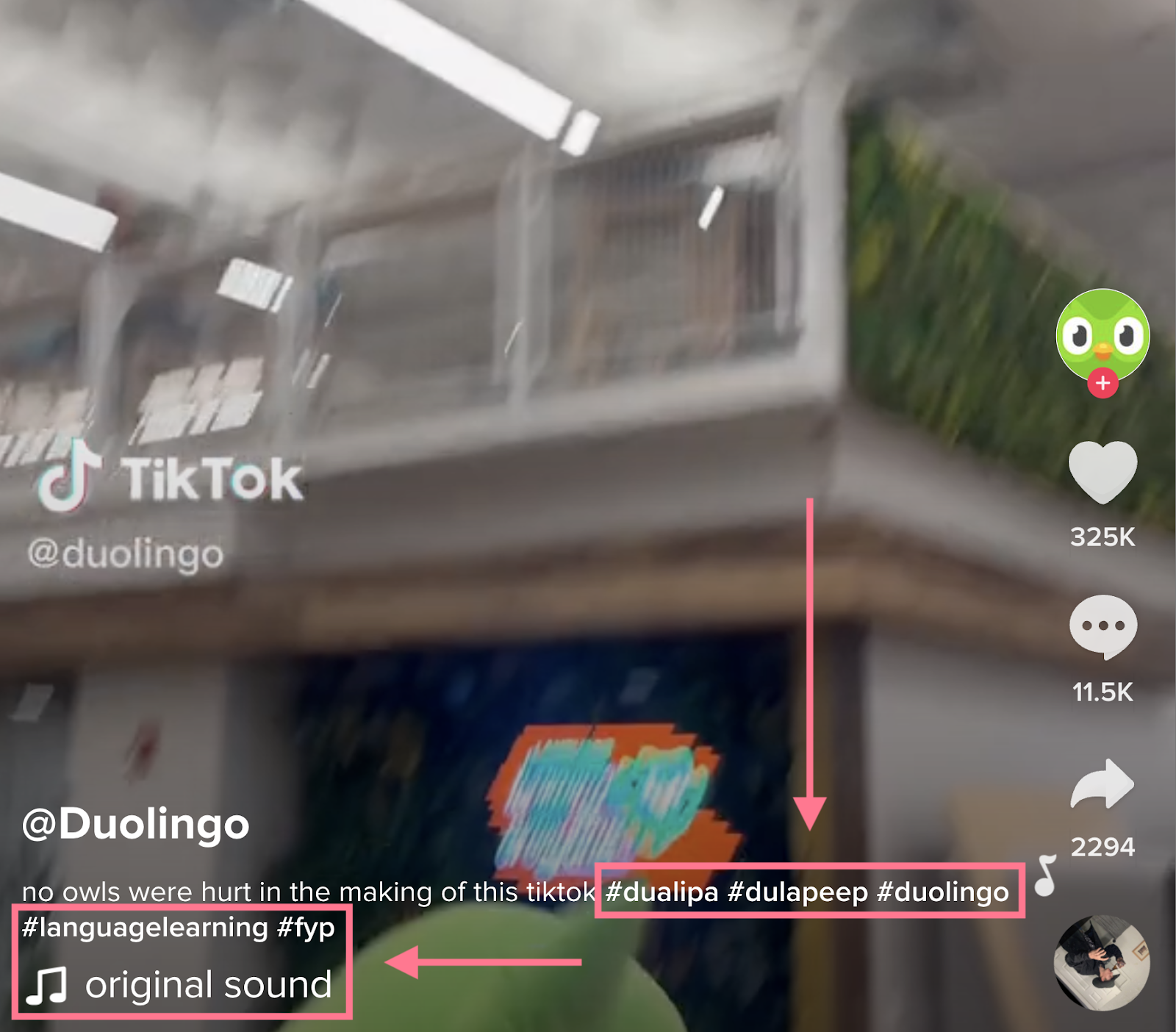 Amplify Others
When you share someone else's content, they're more likely to engage with your post. Which can get you in front of their audience.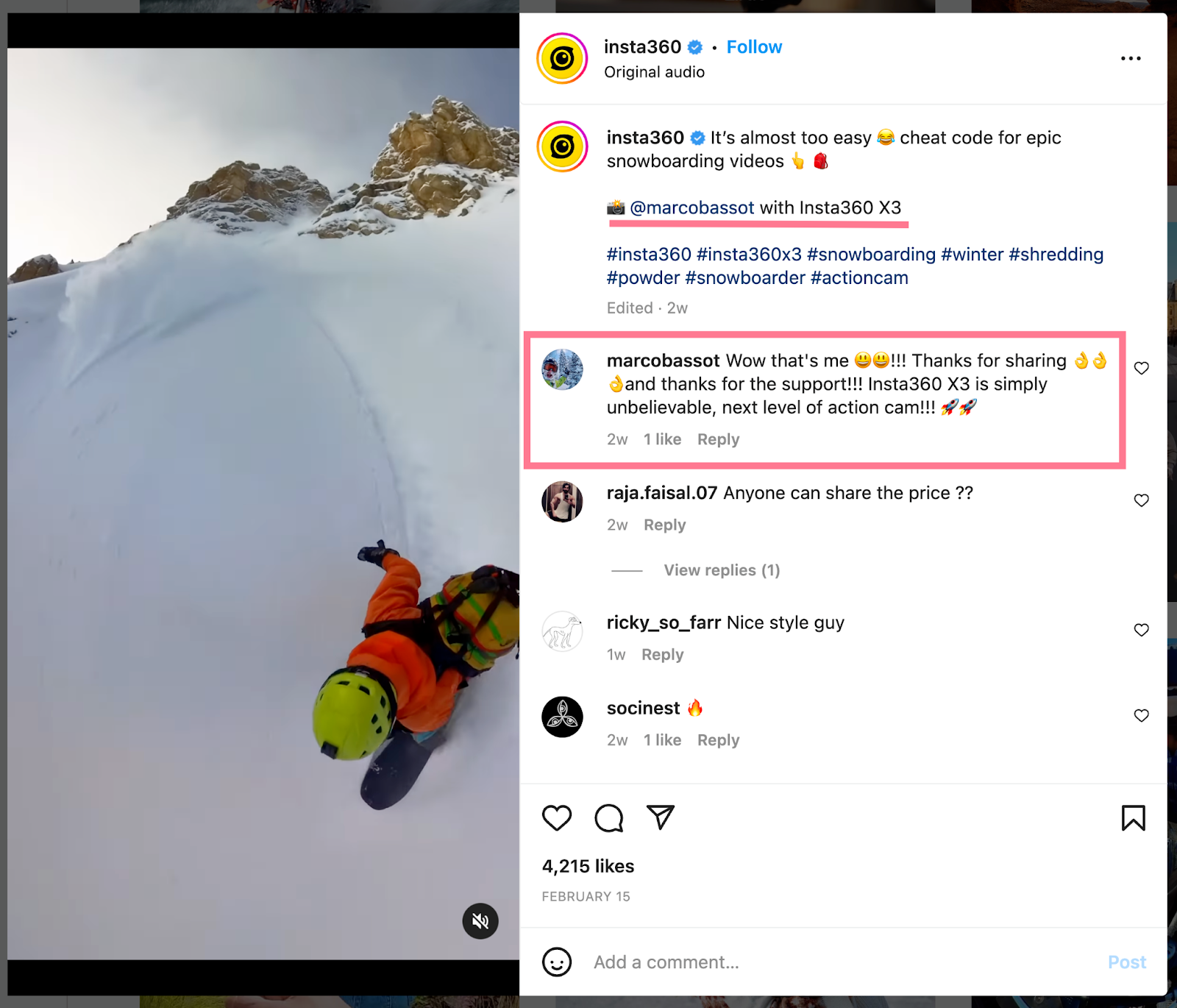 They might even return the favor at a later date. By sharing your content from their account.
For the best results, amplify influencers in your niche. People with a target audience you want to tap into.
Repost their content alongside your commentary.
Or share content from elsewhere (e.g., blog posts) and tag the owner.
We recommend following these guidelines when amplifying someone else's content:
Share content from creators that make sense for your brand (i.e., creators in a similar niche or creators who directly mention your brand or product)
Amplify a variety of different creators
Continue to dedicate most of your time and resources to original content
Expand Your Reach with Ads
Social media advertising gets more eyes on your brand. For a fee. 
But you don't need a huge budget to get results.
One option is native advertising. This is when you create a regular social media post. But pay for it to appear in more people's feeds.
Examples include "boosted" or sponsored posts on Facebook, Instagram, and LinkedIn.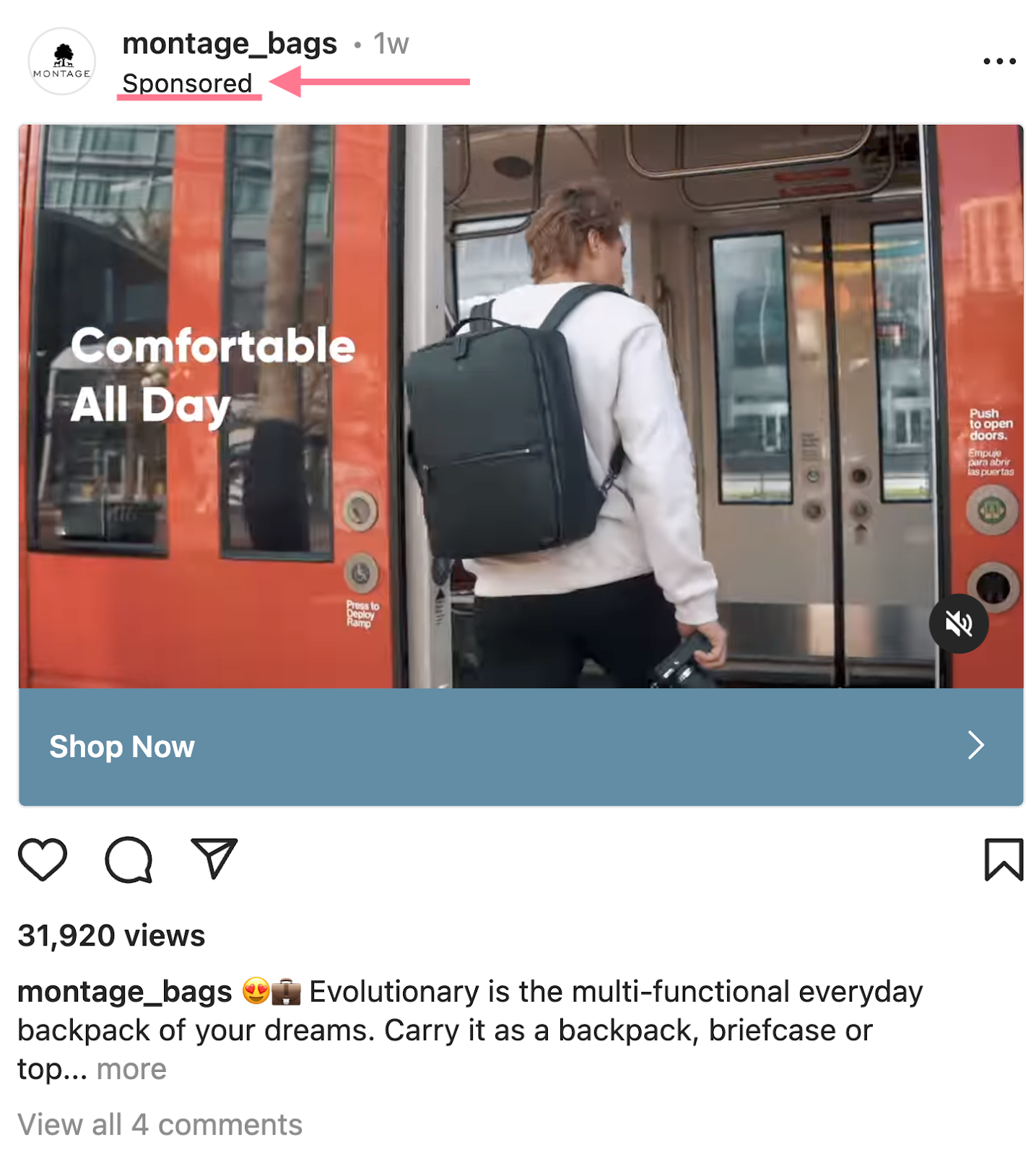 And "Promoted Ads" on Twitter.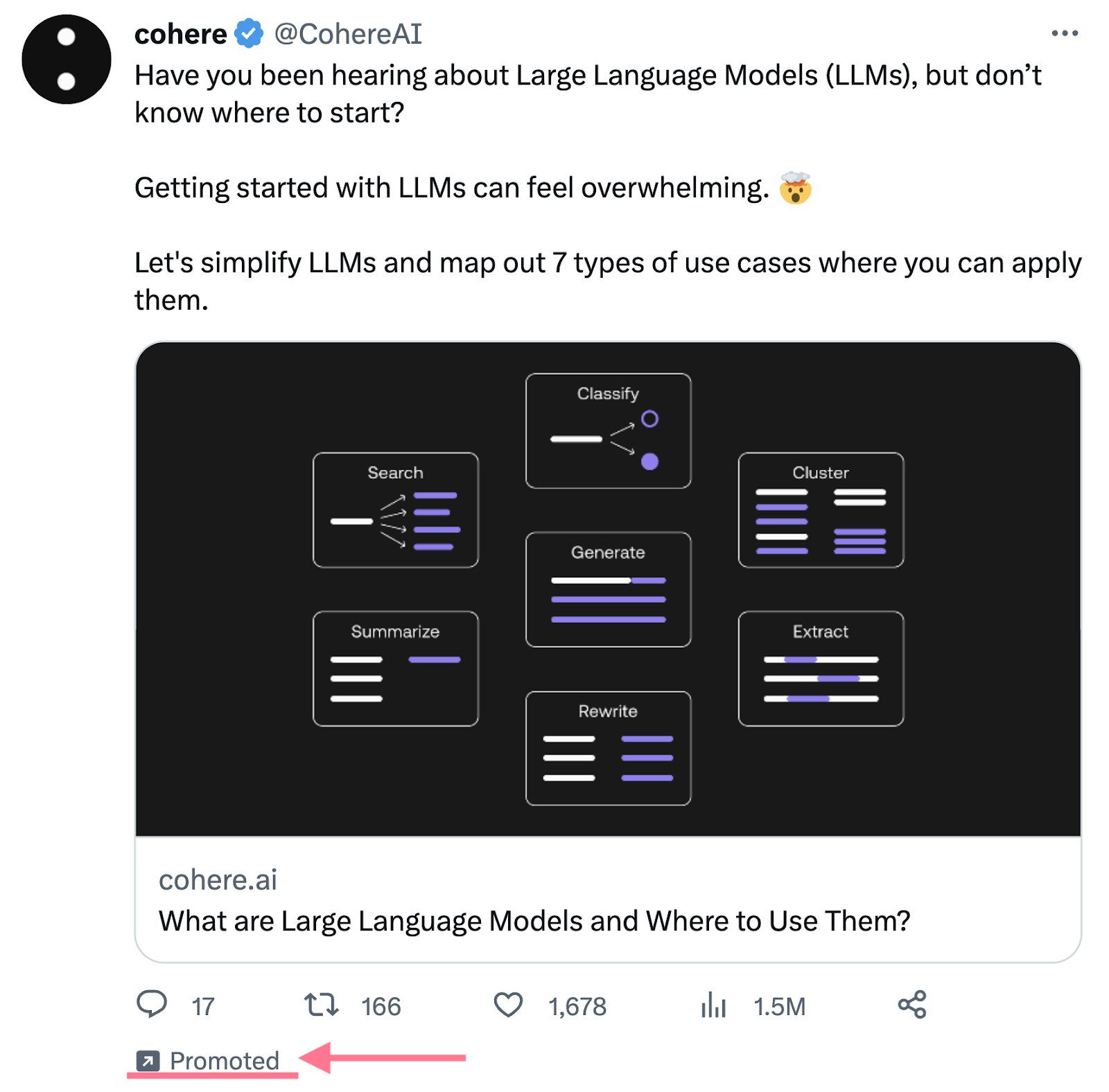 Native ads help you build an audience, especially in the early stages of social media management. And they're ideal for drawing attention to important posts.
But there are lots of other ad formats available.
On YouTube, you can piggyback on other creators' content with pre-roll ads. Take this Disney+ ad on a jazz playlist, for example.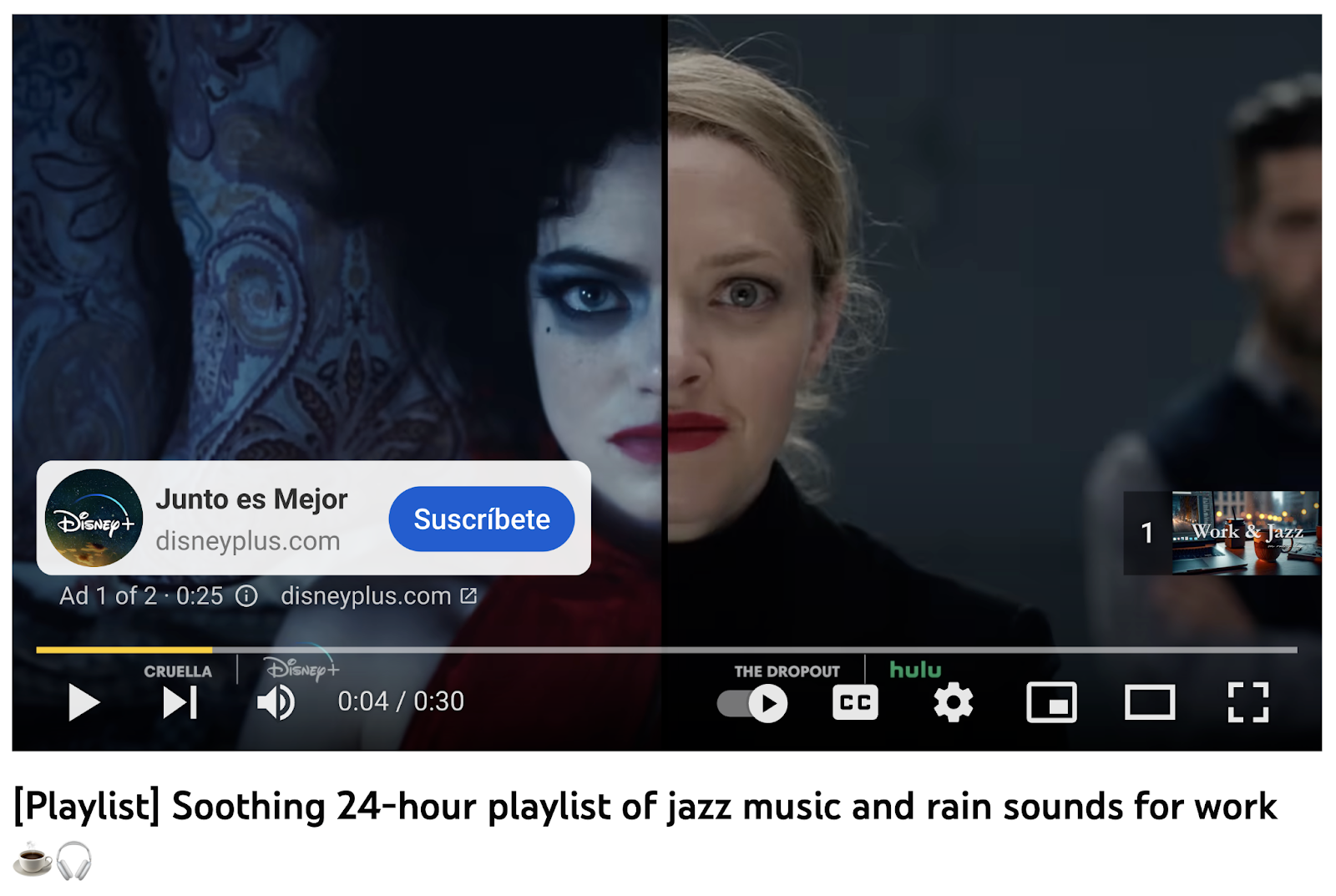 On LinkedIn, you can send sponsored messages to potential clients.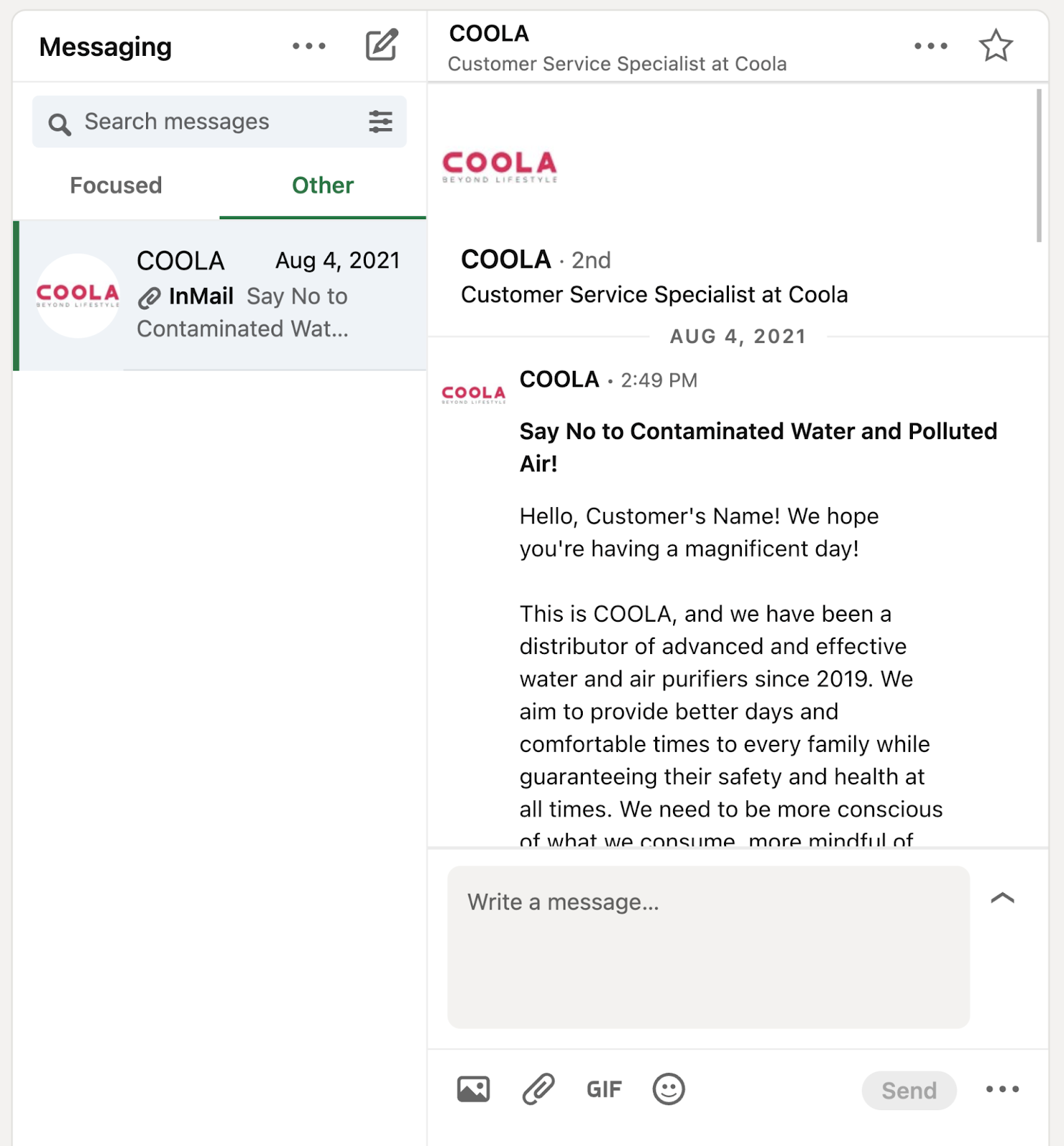 Many social media ads work on a PPC (pay-per-click) basis. This means you only pay when someone clicks on your ad. And you can set a budget to prevent overspending.
Plus, most platforms allow precise ad targeting. Because they have a lot of data on their users. 
For example, you can target Facebook ads based on the following:
Location
Demographics
Behavior
Interests
Connections
Or even create a "Lookalike Audience" based on your existing customer base.
This makes it easy to get your brand in front of high-quality prospects. And maximize ROAS (return on ad spend).
It's a good idea to start with small campaigns. Monitor results to see what works. Then keep growing from there.
If you want inspiration from competitors' campaigns, use the AdClarity app.
You can see the following:
Which platforms they're advertising on
Which ad formats they're using
How much they're spending
How many impressions they're getting
Which types of ad creative perform best
And much more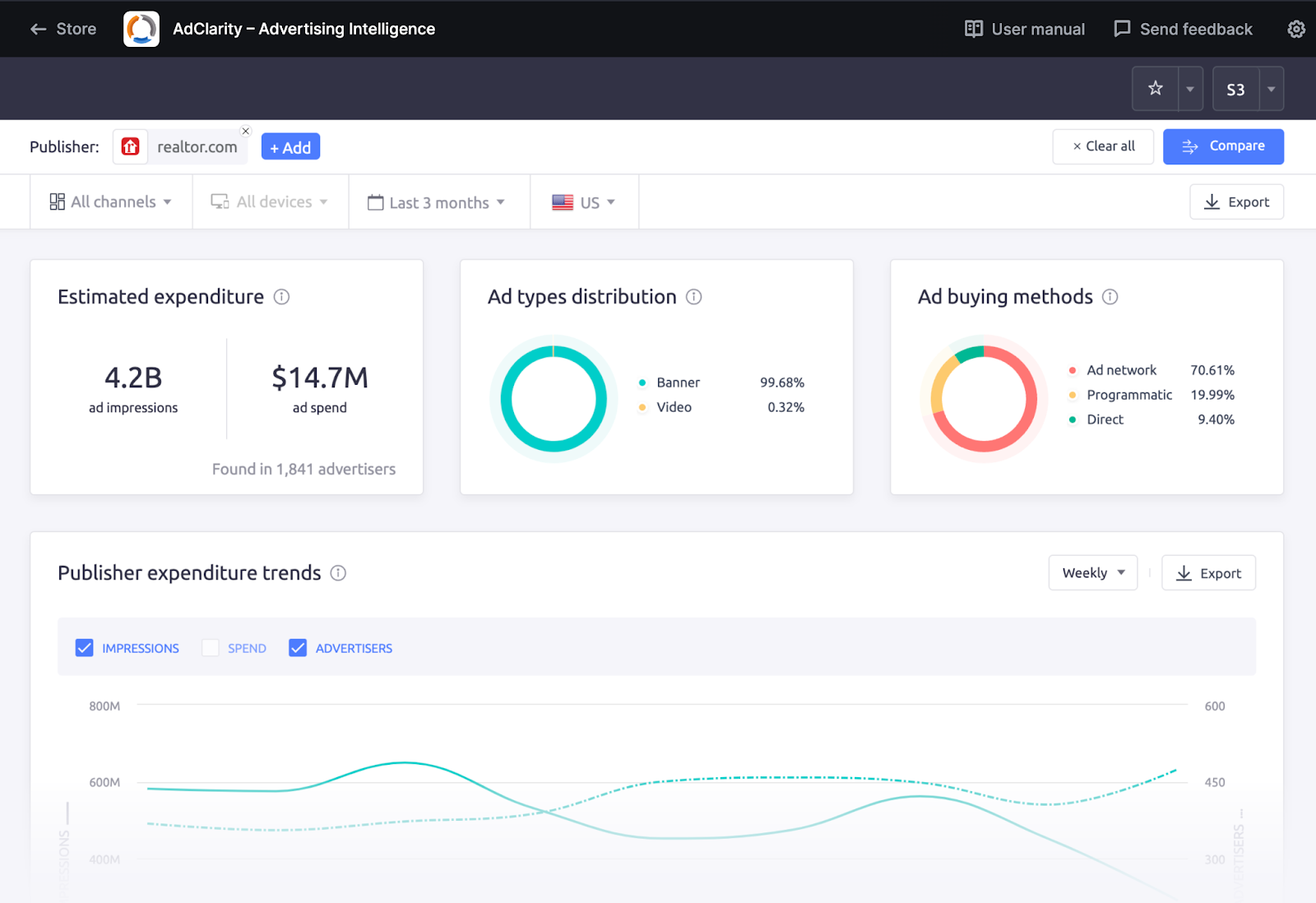 Influencer Marketing
Another popular tactic is influencer marketing. This involves partnering with social media influencers in your niche. And paying them to promote your brand for you.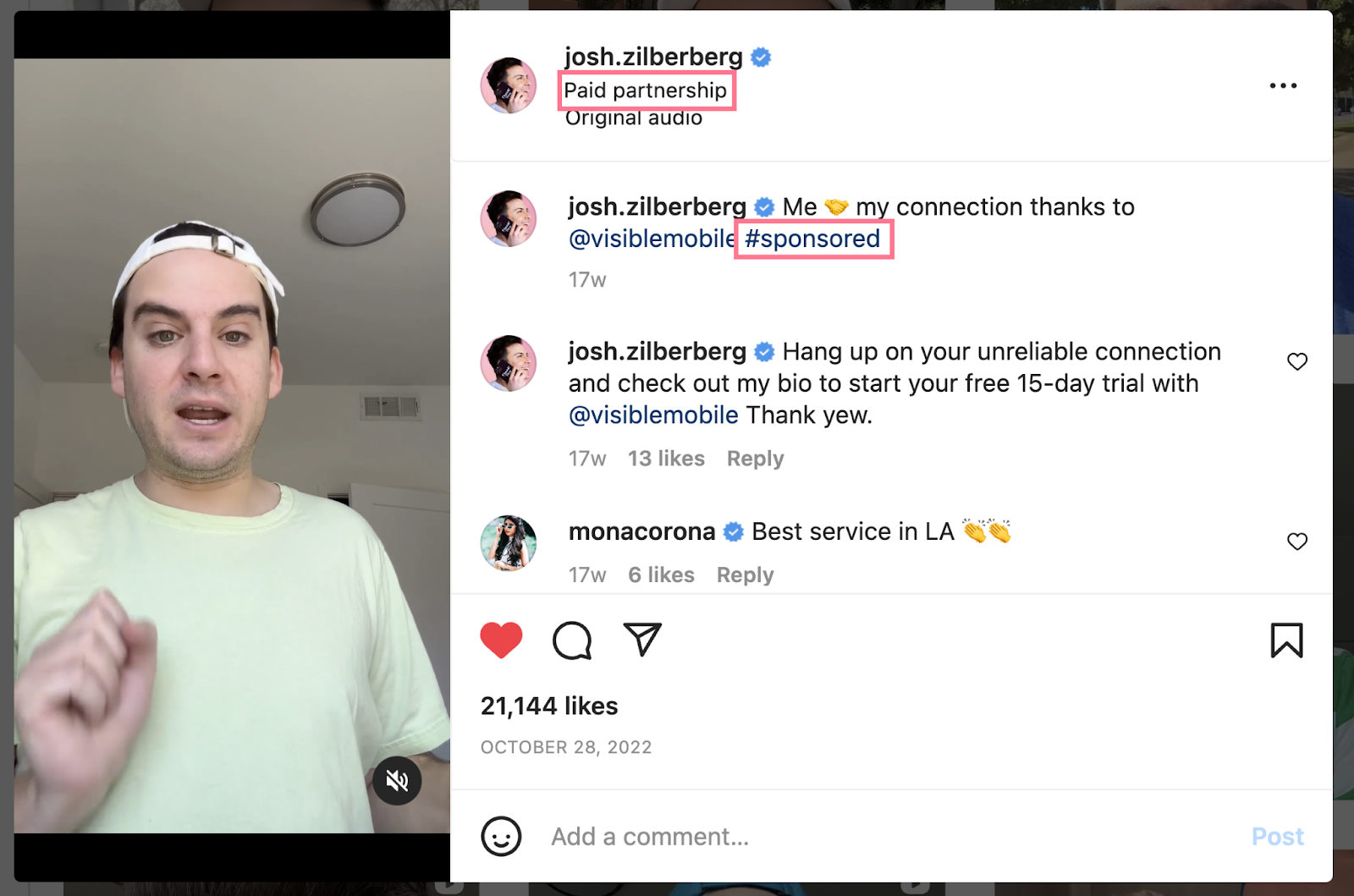 This allows you to tap into an established audience. And affiliate your brand with a popular personality. 
Use the BuzzGuru Influencer Analytics app to search for influencers using keywords and filters. That way, you can find the best fit for your brand.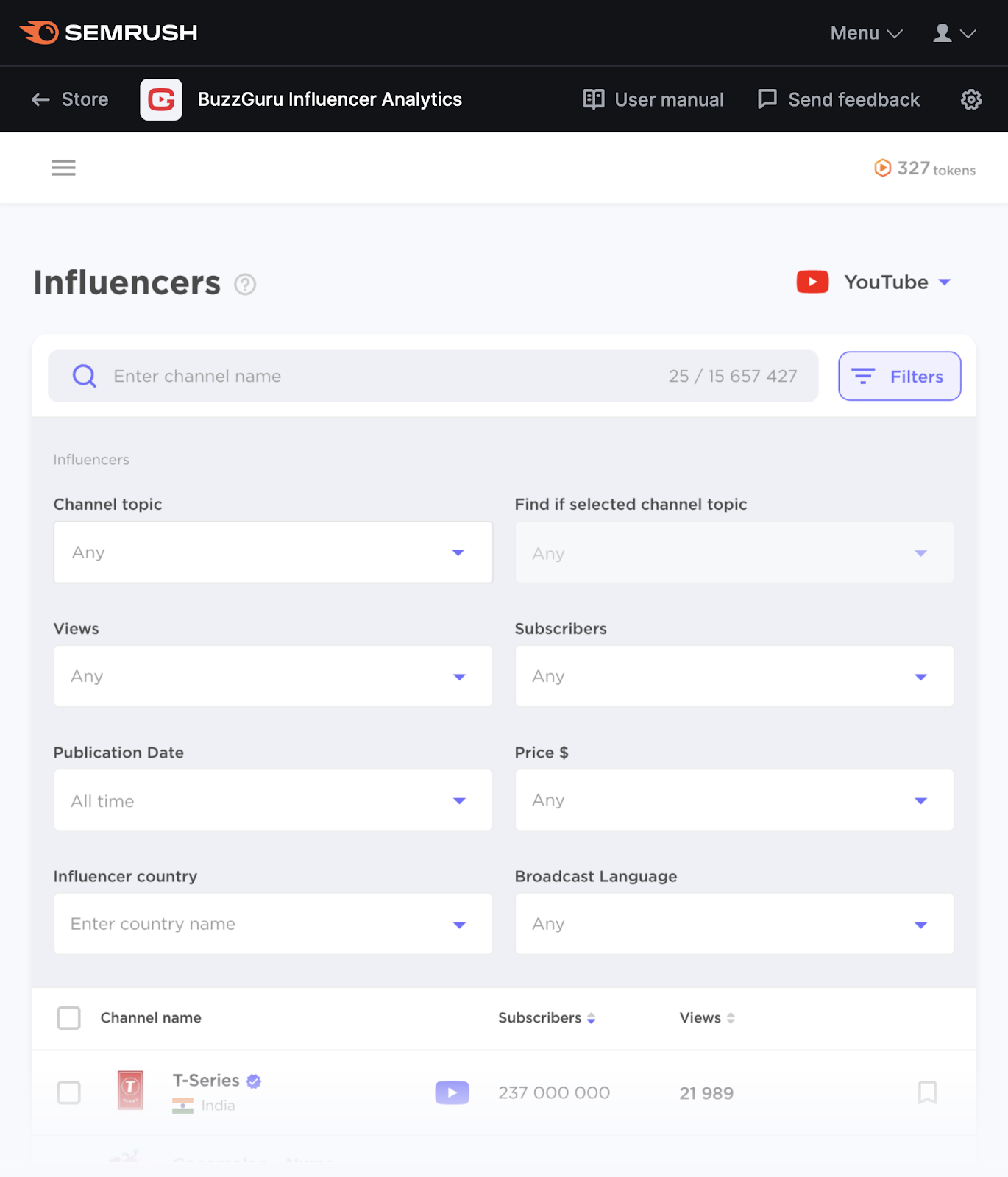 The app also has influencer recruitment, collaboration, and analytics tools.
Measure Your Results
Monitoring and analyzing social media results shows you what's working and what isn't. So you can improve your social media management and keep growing.
It's important to measure audience size. This is the number of followers or subscribers you have on each platform.
Check your individual profiles each month. Or view everything at a glance in Semrush's Social Tracker.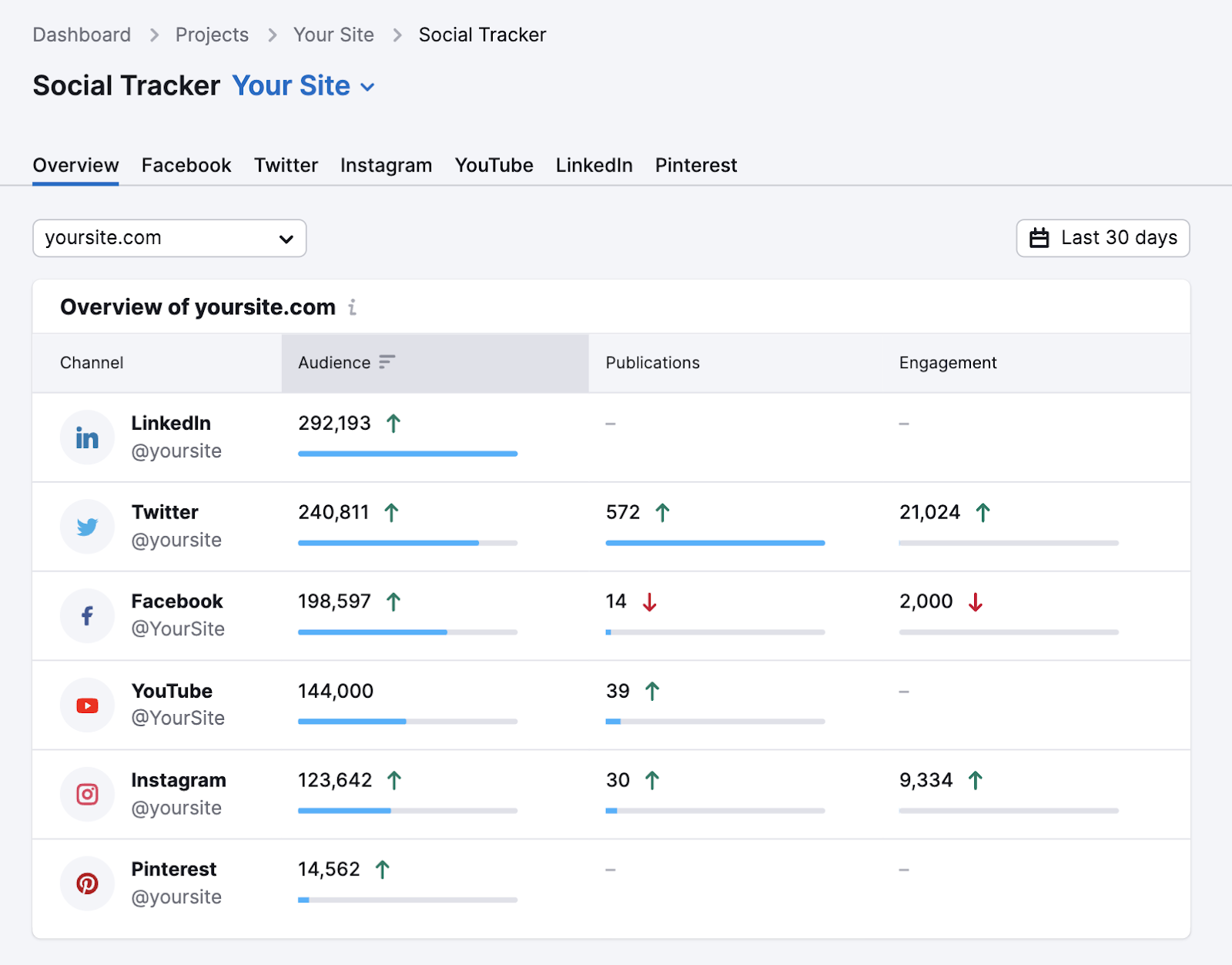 However, it's better to focus on increasing engagement. (The number of interactions with your posts, such as likes, comments, clicks, and replies.) 
Engagements are highly positive signals that you're doing something right. And engaged followers may be more likely to become customers.
Measure your engagements in the Social Tracker. You'll find competitors' data in the overview tab. Which can provide context—and give you something to aim for.

To monitor the success of individual posts, head to the "Posts" report in the "Facebook" or "Instagram" tab. Or the "Tweets" report in the "Twitter" tab.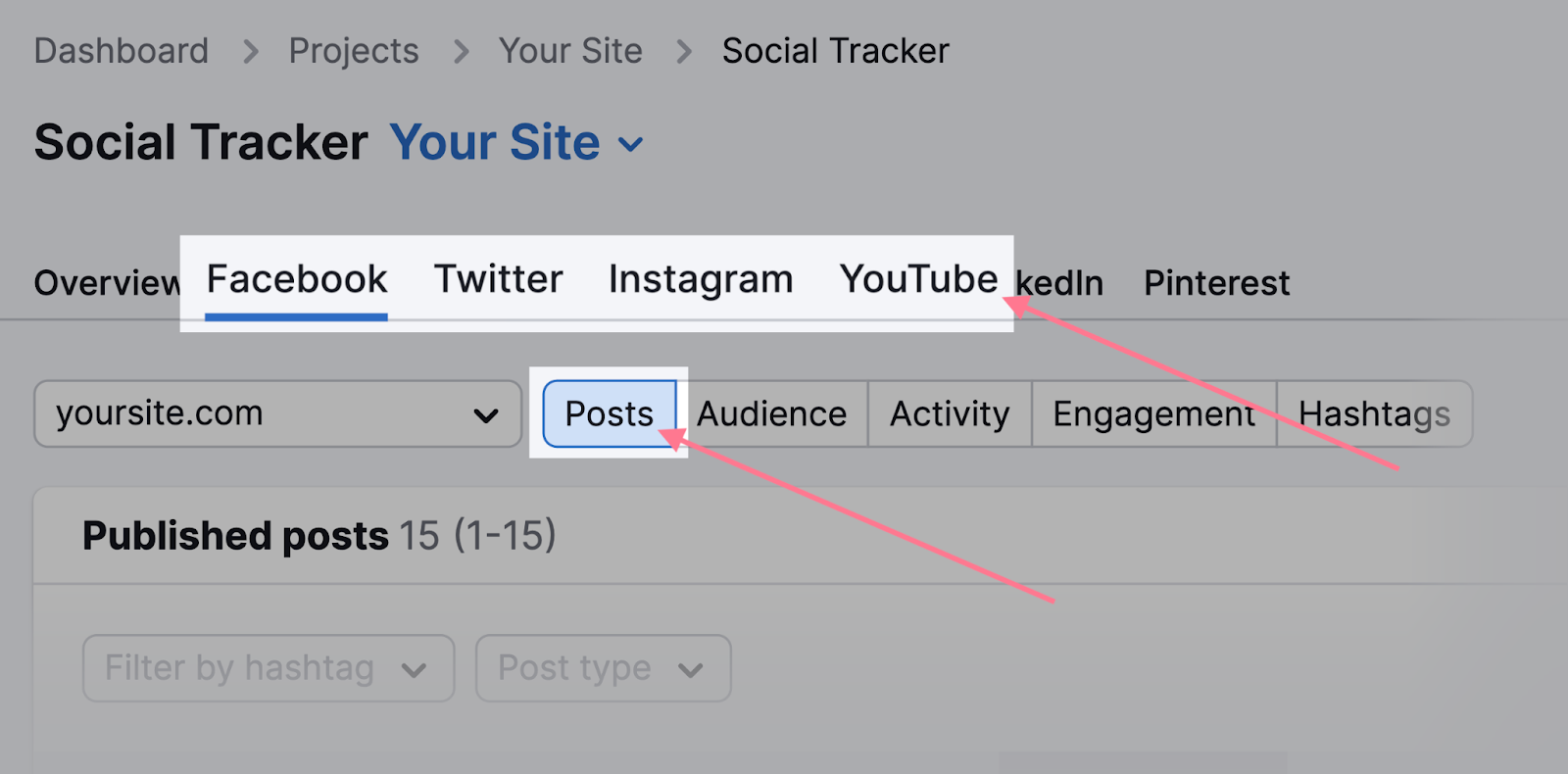 Engagement rate ("Eng. rate") is a key metric for comparison here. (Visit our knowledge base to learn how it's calculated.)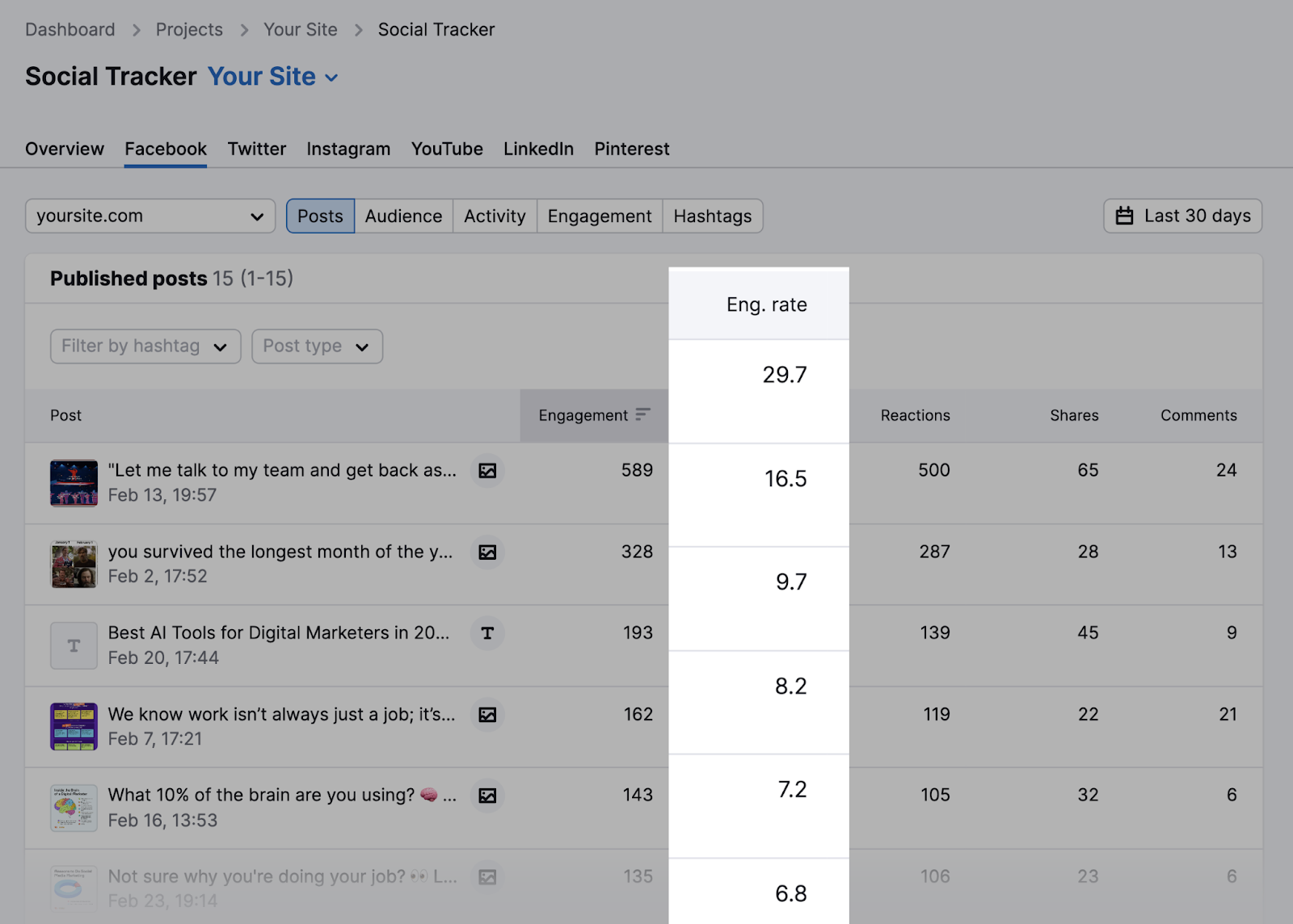 Click on the column head to sort from highest to lowest. That way, you'll see which posts performed best in your chosen time period. Then look for trends in post types, hashtags, and times.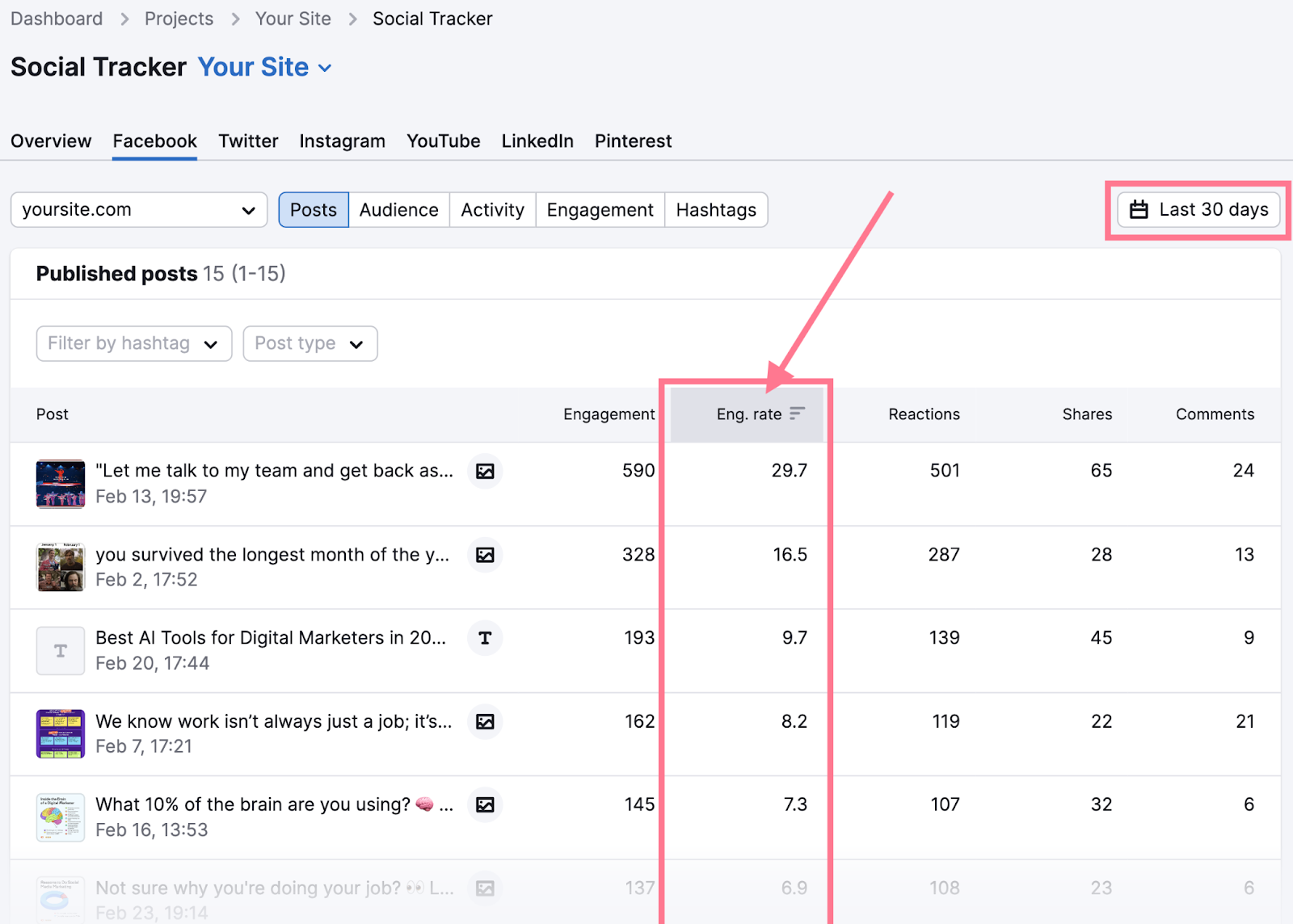 Findings here will help you hone your content strategy. 
Let's say your photo posts outperformed text posts on Facebook. Next month, you can invest more time in imagery. And see if it improves your overall engagement rate.
For a detailed breakdown of metrics by platform, check out "Social Media KPIs You Should Be Tracking."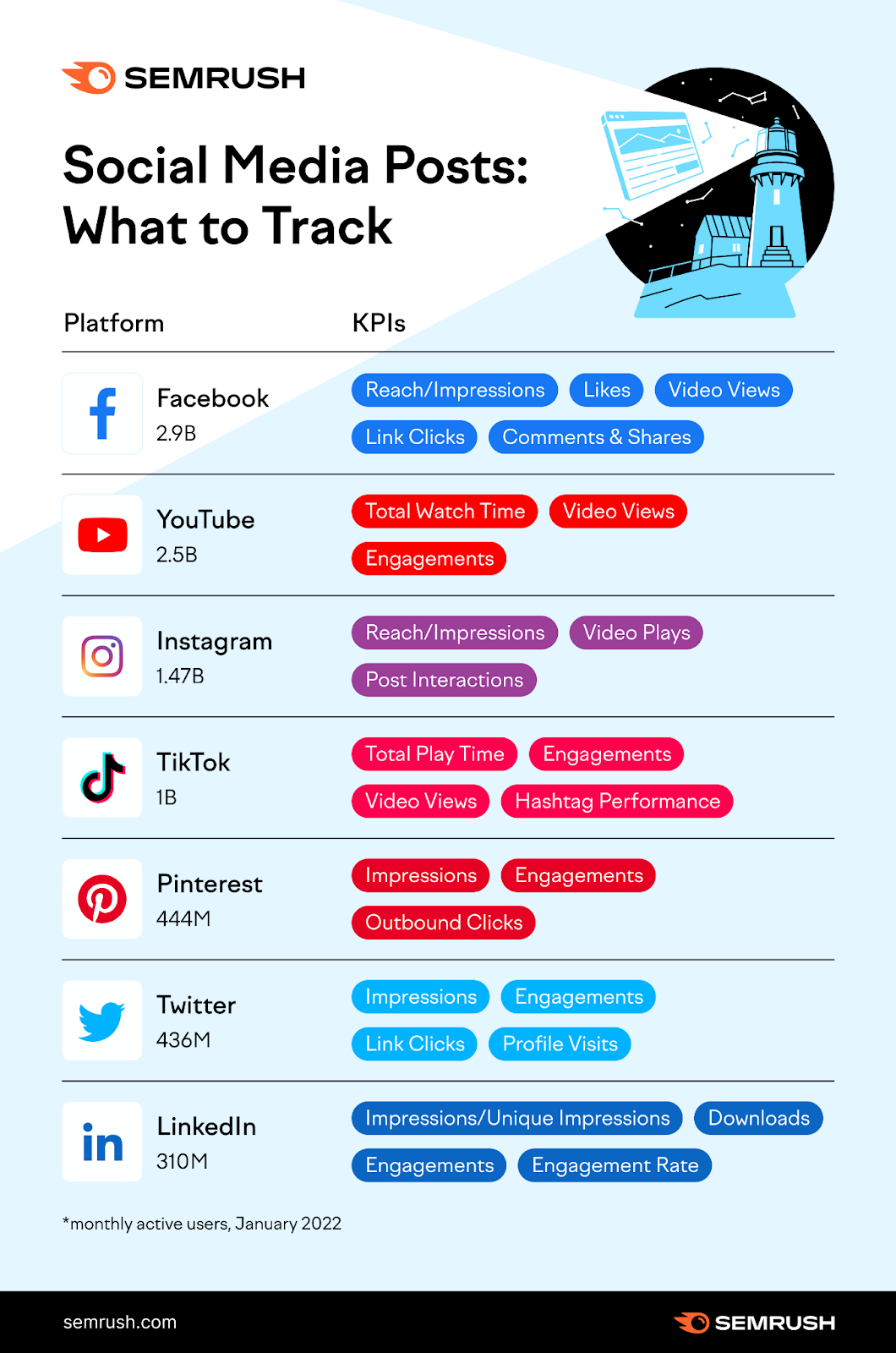 Semrush's Social Media Toolkit saves you time on social media management. And provides insights to improve your brand's strategy.
Whether you're a social media manager or run social accounts for your own business, you can use the toolkit to schedule posts, track performance, and more.
Create your free account to make the most of marketing and customer service opportunities on Facebook, Twitter, Instagram, LinkedIn, Pinterest, and YouTube.