Inbound marketing isn't easy.
There are tons of strategies for driving more traffic.
You can write more blog posts and e-books, leverage better keywords, and create a social media publishing schedule.
To top it all off, inbound marketing trends shift almost as fast as SEO tactics.
This means it's harder and harder to stay on top of the game and keep yourself from falling behind.
One day you're publishing awesome content and locking it behind a form, and the next day you realize that forms don't work.
It can be tricky, but at the end of the day, you need inbound marketing to grow your business.
It's one of the best ways to drive new leads to your site without paying big dollars for advertising spend.
So how do you keep up in such a fast-paced, always-changing, growing environment?
There are a few trends that will drive content marketing in 2021 and beyond.
The effectiveness of these methods is already proven, and they're gaining traction, so it's a good idea to jump on board and get ready to use them before they really take off .
Let's dig into the basics of inbound marketing, and then go over three inbound-marketing trends you need to start using today.
What is Inbound Marketing?
The term "inbound marketing" was coined by HubSpot in 2006.
They defined it as:
An approach focused on attracting customers through content and interactions that are helpful and relevant.
So instead of competing for ad space and buying slots, you focus on developing your blog, SEO presence, and social media platforms.
The goal of inbound marketing is to bring visitors to your content or site naturally (inbound), rather than going out and trying to pull them in with outbound methods like advertising.
HubSpot's inbound methodology is what they use to visualize the process of inbound marketing:
The first stage is to Attract, which focuses on driving traffic back to your site.
The goal in this stage is to drive relevant traffic that is most likely to become a lead or a potential customer.
You can achieve this with great SEO, blogging, social publishing, and more.
The second stage is Convert.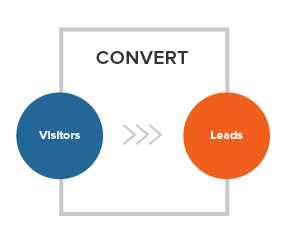 Convert is all about turning those website visitors into leads by gathering content information.
You can do this by offering white papers, tip sheets, or e-books in exchange for emails to grow your list.
The third stage is called Close.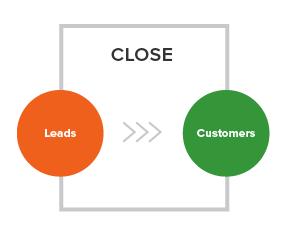 This stage focuses on turning the right leads from the right traffic into customers.
Marketing automation, email, CRMs, and closed-loop reporting play a big role in closing these deals and bringing in more customers.
The final stage is all about "delighting" your current customers.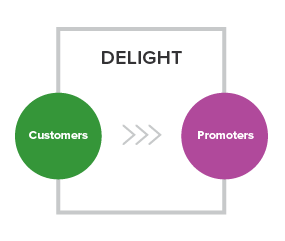 Delight creates a better relationship with current customers through social media, surveys, CTAs, and nurturing emails.
You want to do this to create higher lifetime values and loyal customers.
Now that you've got a basic handle or refresher course on the technicality of inbound marketing, let's jump into the biggest trends to master before 2018.
1. Blogging is (still) King
Content marketing is one of the most effective strategies to drive leads fast.
If you aren't blogging consistently, you could be losing out on huge increases in ROI.
On top of that, the blogging market is growing fast. There are millions of posts being published daily for a reason:
Blogging drives traffic.
That's why I still recommend blogging.
Blogging works. But it takes time when you have no traffic.
When you guest post on industry expert sites, you bring relevant traffic back to your own website.
That's why I guest blogged for years: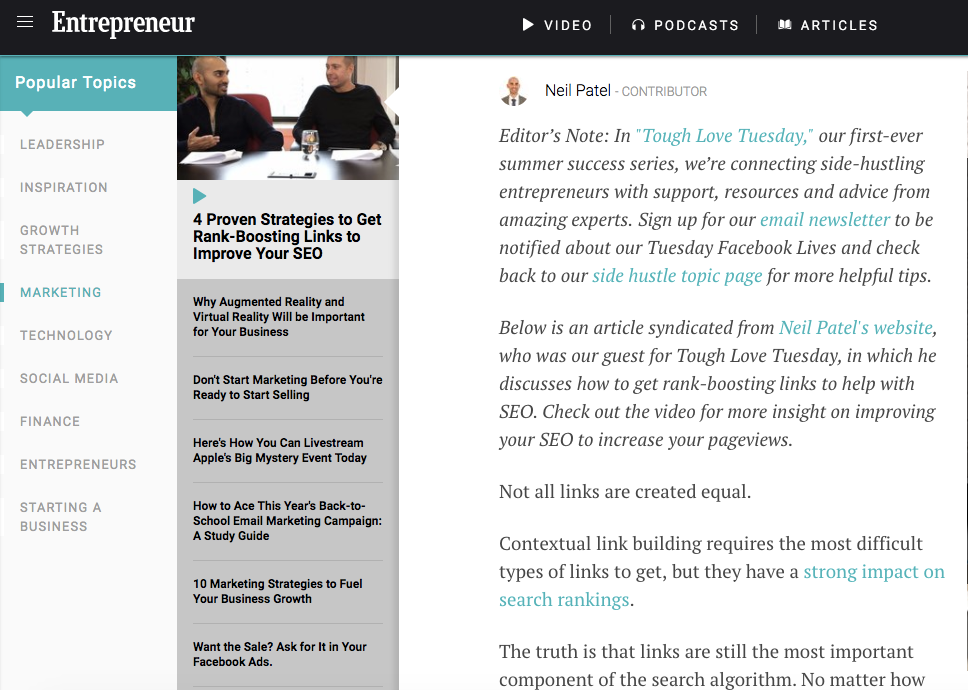 I did it for two main reasons:
Exposure of my brand on sites that have huge followings
Bring relevant traffic back to my own site
It's a mutual exchange:
Site X gets great content from producer Y (you) in exchange for Site X's audience and promotion.
If you're still not convinced, what if I told you that guest blogging lands amazing inbound sales?
Jon Cooper generated tons of hits on a single guest post on Moz:
From that traffic, he got countless requests and inquiries for new services.
In fact, he got so many that he had to turn them down due to limited resources and high demand.
Gregory Ciotti was able to generate 36,733 email subscribers by guest blogging.
The case studies are endless for a good reason:
Guest blogging works. It drives traffic and inbound leads.
So, how do you get started?
Head to Google and searching for your favorite industry site.
For example, let's go to Search Engine Journal.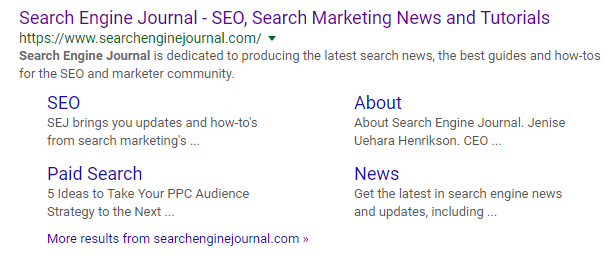 Browse their site and make sure that your audiences line up.
For example, SEJ is a diverse site.
It has topics on almost anything related to marketing, so it's probably going to be a good fit for most marketers.
If you like PPC, they have tons of content about that. If you're more focused on SEO, you can talk about that too.
Head to their site and see what kind of engagement people get on their posts:
If the engagement for each post looks great, then it's worth your time.
The last thing you want to do is guest blog on a site with 1,000 visitors a month that don't like or share the content.
That would be a huge waste of time.
If you do find a site with high engagement, head back to Google and perform this basic search to locate their guest-blogging policies:

You can also switch up the "guest post" part if nothing shows up. Try:
Guest blog
Guest blogging
Write for us
Contribute
This a fast way to find new guest blogging opportunities.
Click on the link, and you will instantly get information on how to participate in guest blogging for your desired site:
On many sites, you can fill out a form to submit your article idea for review.
Do this process for your favorite sites to quickly get your guest blogging off the ground.
Remember: Always give examples of your best content only.
Simply rinse and repeat the process, and you will be driving relevant traffic back to your site in no time.
Guest blogging is one of the best ways to receive high-quality traffic.
But, you can't just put together any old 1,000-word blog post.
That won't drive traffic.
Follow this next trend to drive better traffic using your guest blog (and own blog) posts.
2. Long, In-Depth Content is Better
Guest blogging is fantastic.
Blogging on your own site is incredible for driving inbound traffic, too.
But not just any blog post will do.
You can't throw together a lazy 500 or 1,000-word post and expect your business to become the next Facebook.
It just won't happen.
Instead, you need high-quality, high-value, consistent blogging to transform your business.
It helped me transform Crazy Egg by increasing blog traffic by over 200%.
I blog multiple times a day now, and I've never seen better traffic levels.
But, if you think 500 or 700 words is enough, I've got news for you.
It isn't.
According to Backlinko, the average top-ranking blog post on Google is 1,447 words.
Google's new Passage Indexing also rewards longer, more indepth content by allowing well-written passages to rank independently of the full page.
It's just like going to the gym:
If you don't put in the time, you aren't going to see the results. No pain, no gain.
It's the same with inbound marketing.
You can't write too little and risk getting little to no traffic.
But you also can't write 100 posts a day. There is simply not enough time.
You need to find a happy medium that is data-backed in driving traffic.
Data from 11.8 million posts says that longer posts rank higher in Google's search engine.
If you're still writing short blog posts, that's probably why your traffic isn't as high as you want it to be.
You likely aren't seeing the benefits that people rave about when they bring up inbound blogging.
So, how do you go about creating a longer blog post?
It's actually not hard! You just need to invest the time and effort into it.
Here are a few actionable ways to get your blog posts to 1,500+ words without adding useless fluff.
Add Walkthroughs or Step-by-Step Content
This is the best way to add good length to your posts. Instead of fluff writing that doesn't contribute anything, you need to focus on adding value.
Use great images that take advantage of callouts like boxes, highlighting, and arrows.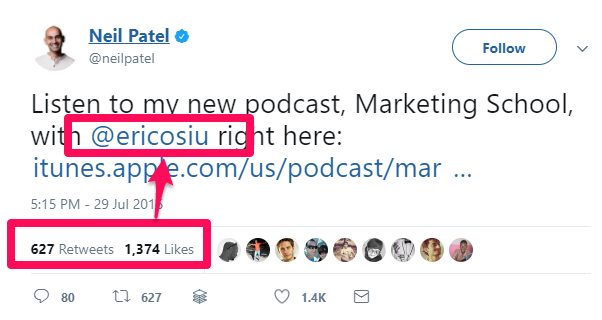 If you're writing an article like, "The best ways to drive leads with SEO," then don't simply state the best ways.
Show people how to implement those strategies.
Or if you're writing an article about remarketing, show them how to start a campaign: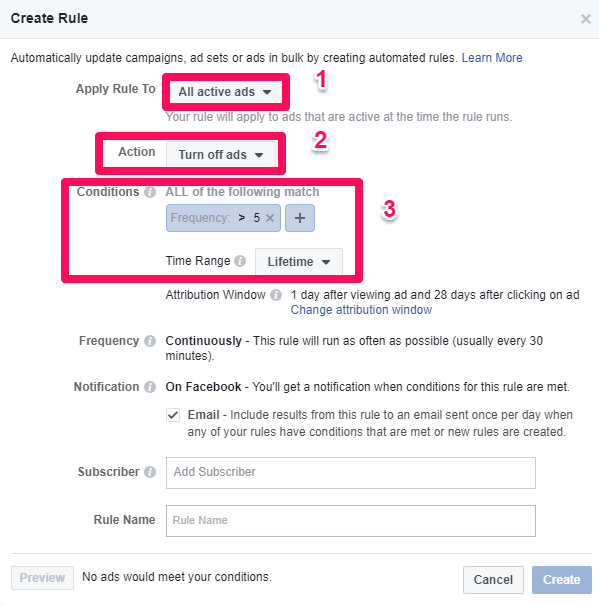 Detailed, actionable steps are what people are looking for.
Think about it:
Do you search for something on Google like "SEO guide" with the intention of bettering your SEO?
Of course you do.
So, if you don't include specific step-by-step ways to improve SEO, you can kiss that traffic goodbye.
Repurpose Content
Repurposing content helps you make the most of great content and delivers value.
For example, let's say you have multiple posts surrounding SEO tactics, like:
Local SEO tips
SEO hacks
Link building tips
You can combine these into a listicle post like:
"25 SEO Tips To Drive More Leads Today."
I do this all the time to create longer, more detailed guides: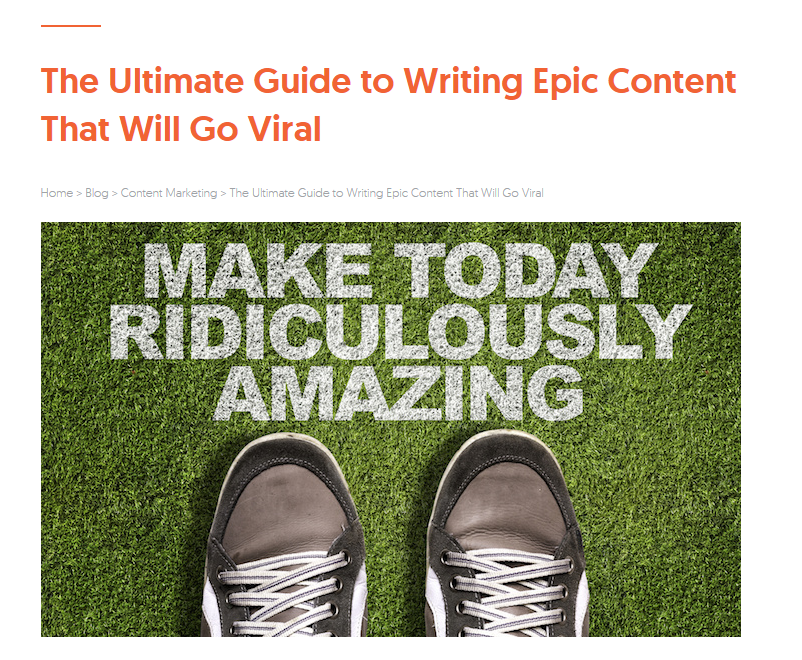 Take existing, short posts and combine them into a single guide that is all-encompassing.
Expand your posts without doing any new work, and I guarantee that your traffic will increase.
3. Forms Are Less Effective
You read that right. Forms are becoming a thing of the past.
That original HubSpot inbound playbook was introduced in 2006.
It's now nearly 2018. And the same tactics simply don't apply.
Trends shift, patterns change, and most important of all:
Consumer behavior evolves.
You can't keep doing the same things that worked in 2006, or we'd all be keyword stuffing our blog posts to rank #1.
Qualifying leads is an important aspect of any business. We all thrive on driving inbound leads.
But what happens when those leads have to wait to talk to you and even have to go through an extensive form?
They simply don't convert as quickly.
Drift tested the response times of more than 400 sales teams to find out the average response time to leads:
The mass majority responded 5+ days from initial contact, or they never responded.
That's terrible considering your chances of making contact with a lead decrease by 10x after just five minutes.
Response time is one of the most (if not the most) critical factors in whether or not you turn a lead into a customer.
Unfortunately, most companies are failing.
It's all about leads that convert, are interested in your services, and are naturally driven to your site.
The fact is, people hate filling out long forms for content that should be "free."
So, either keep the form very short by just asking for an email address, or try something new.
How else can you collect leads? Chat bots.

In fact, Drift put their business on the line to test this.
They eliminated forms from their site for an entire year.
Guess what happened.
They generated more inbound leads than they did with forms.
That little message above had a 63% click-through rate. Out of the people who clicked on that message, 63% engaged in a conversion with a sales rep.
I know for a fact that is much higher than most of the forms still on my website.
People don't want to wait 24-72 hours to speak to someone about their problems.
Problems are an "in the moment" situation. They need to be fixed ASAP. That's why we Google everything.
We need a fix right now. If you can't fix it right now, you risk losing that lead.
Start by implementing a live-chat system on your site ASAP: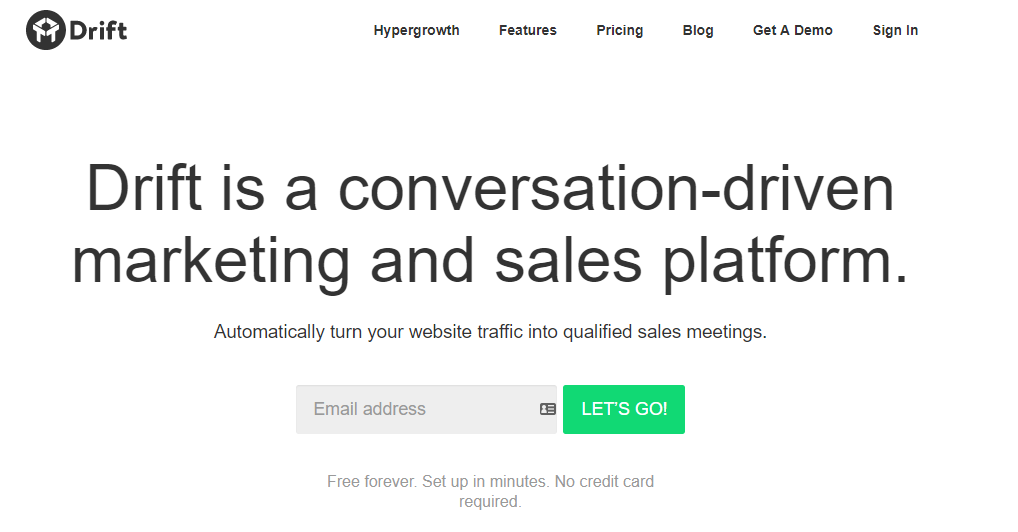 It's free, easy to set up, and will help you respond to leads instantly, rather than sending boring emails 72 hours later.
Don't risk losing leads because you can't email them fast enough.
Help them solve their problems quickly, and you can expect inbound leads that convert at higher rates.
Just make sure to write a compelling, natural-sounding chatbot script and give leads the option to reach out to a live person if they get frusturated.
Conclusion
Inbound marketing has changed quite a bit since HubSpot first introduced it in 2006.
There are now countless ways to drive inbound traffic.
You can write blog posts, publish e-books and guides, research the best keywords, and have a better social strategy.
Inbound marketing is complex and always changing.
As consumer behavior shifts, our marketing tactics need to adapt.
Don't give up if your old inbound strategies aren't working.
Instead, start guest blogging.
It's one of the best ways to grow your business and get your brand in front of relevant traffic.
Write longer, in-depth, data-driven blog posts that help people.
The top ranking content in Google isn't 1,000 words, so you can't expect to master inbound marketing by slapping together a mediocre blog post.
Lastly, focus on generating leads without annoying consumers.
Try using live-chat systems instead of forms.
Inbound marketing requires us to change our tactics to meet consumer behavior shifts.
Don't fall behind.
If this all feels like too much to tackle on your own, feel free to reach out. We can help design a strategy that works for your brand.
What are your most successful inbound marketing tactics today?